School can be a tricky time for any young person, as they want to fit in and be able to participate in all the same things as their peers. This only becomes more challenging when disabilities or injuries are added to the mix. By ensuring that your school is fitted out with elevators suited for wheelchair access, you'll help students (and staff) with disabilities or limited mobility feel more included and comfortable when navigating the building.
Outside of increasing accessibility around the school, there are requirements laid out by the DDA (Disability Discrimination Act) and Australian Building Codes that require schools to have elevators in a number of circumstances, with standards that must be met for compliance. If this is your first time planning or designing a school elevator, this is a good place to start your research to find some clarity on some burning questions.
From the disability requirements for Victorian schools, the necessary features lifts need for DDA and Australian Building Standards Codes compliance, to what are the best types of lifts for schools, here's your ultimate guide to school elevators for disability access.
Disability requirements for schools in Victoria
Yes, your school is required to have elevator access! In Australia, just like commercial buildings, schools need to provide disability access to all areas with the inclusion of ramps and DDA approved elevators.
Based on the requirements laid out by the Victorian School Building Authority, here's a quick rundown of the disability requirements for schools in Victoria:
General School accessibility requirements
Disability access must be provided in accordance with the Building Code of Australia and the Disability (Access to Premises — Buildings) Standards 2010. This means that elevator access should be available for multi-story buildings and ramp access available for anywhere that would normally require stairs to access.
Relocatable Buildings / Demountable Classrooms
Must have ramps, lifts and other accessibility measures in place
All triple story buildings must have lift access.
Buildings four storeys and above
Buildings with four or more levels are required to have both one passenger and one goods lift, fit appropriately for the school's size and functions
"Every planned vertical school (four or more levels) must complete a vertical transportation report to ensure safe and efficient student, staff, visitor and goods movement is achieved. This is to ensure that at least one planned lift core with at least one passenger and one goods lift, both fit for purpose/appropriate to a school's scale and function, are provided. Suitably scaled access pathways to and from the lift must also be provided for delivery and maintenance, including periphery gate/s." – Victorian School Building Authority.
Platform elevators
"If any design relies on a low-rise wheelchair platform lift to provide an accessible transition between split floor levels (nominal maximum 1200mm difference), such platform lifts must comply with AS 1735.14, the relevant DDA legislation, and the requirements of the Building Code of Australia Section E 3.6." – Victorian School Building Authority.
Necessary features for school elevators
It's important that any elevators comply with DDA standards and Australian Building Requirements to ensure that they are safe and easy to use for anyone with disabilities or mobility limitations. And what's great is that you can customise all of the aspects of the design to fit a school's brand, colours and… just about anything you can think of! Requirements are two-fold: because schools are classified as commercial buildings, they need to have certain features as standard. Secondly, there are certain features unique to schools that elevators have to comply with.
DDA requirements for commercial applications
Buttons
Buttons should have tactile braille for each control and should be placed in specific locations so that they are low enough to be reached by those in wheelchairs and easy to find for people with vision impairments
Elevator location
Elevators (and their call buttons) shouldn't be placed in tight corners to make sure that they are easily accessible for people in wheelchairs
Handrails
Handrails should be included inside elevator cabins to provide physical support when needed
Audible and Visual Information
Audible information and visual cues should automatically play inside the lift to alert passengers with visual impairments when the lift is about to move, when doors are opening and closing, and what floor they are on. Visual cues are digital displays signifying the lifts movements with arrows. and the floor numbers.
Emergency Call Button
Emergency call buttons (and a light which signals that distress notifications have been received) should be included in all elevators.
Requirements specifically for school elevators
Outside of the DDA elevator requirements, there are also some specifications needed especially for school lifts. These are:
School lifts must be key-protected and locked at all times, with access available only to staff members, visitors and disabled students
School lifts need to have alarm communication devices installed to notify staff in the case of someone becoming trapped inside or needing help. This communication device should be connected to a 24-hour helpline that will notify the appropriate party right away.
School lift capacity should be adequate for its intended use and expected frequency of use.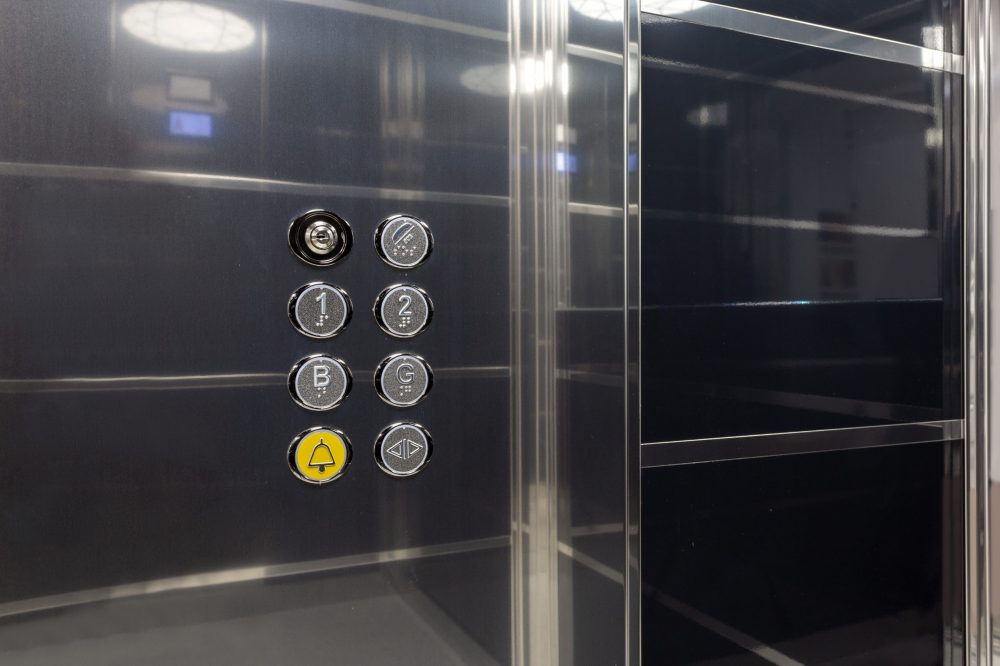 The best lifts for schools available in Victoria
Most commercial lifts from a trusted elevator company should be able to be tailored to your school's requirements. For an example, take some inspiration from this Commercial DDA Lift that we installed for Wesley College in Glen Waverley. It features custom made LED lights which sport the school's emblem.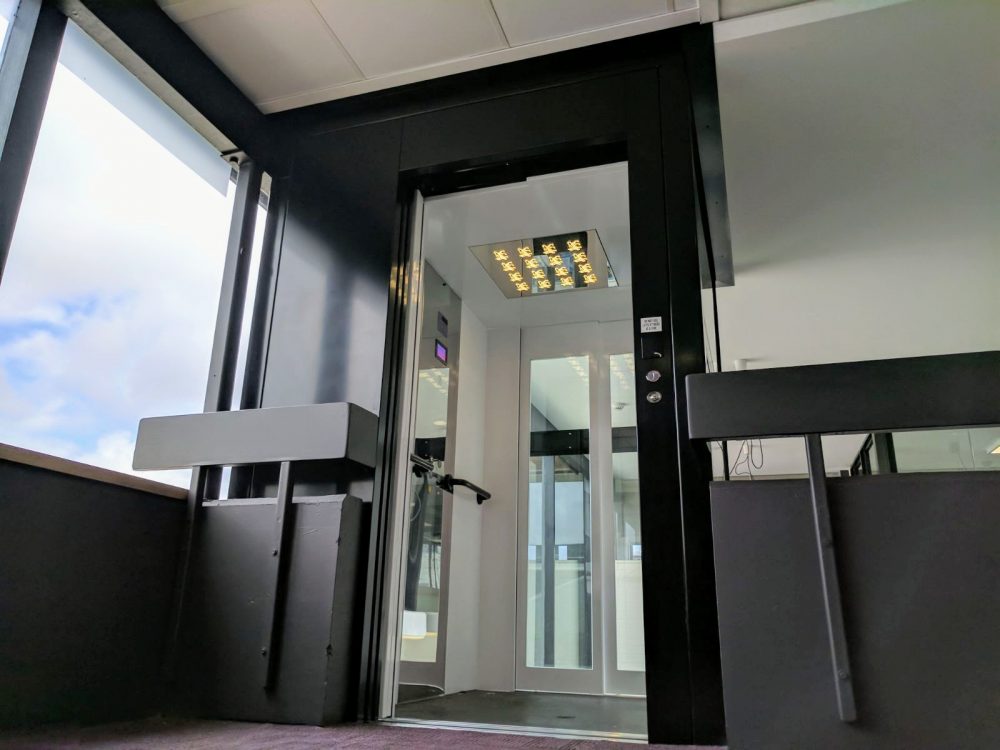 Alternatively, for schools with any raised classrooms that are accessed by a couple of small steps, you might want to consider a Crystal Mini Lift. These nifty mini's travel from distances as low as one metre and will make sure that everyone is able to easily, and comfortably access your classrooms.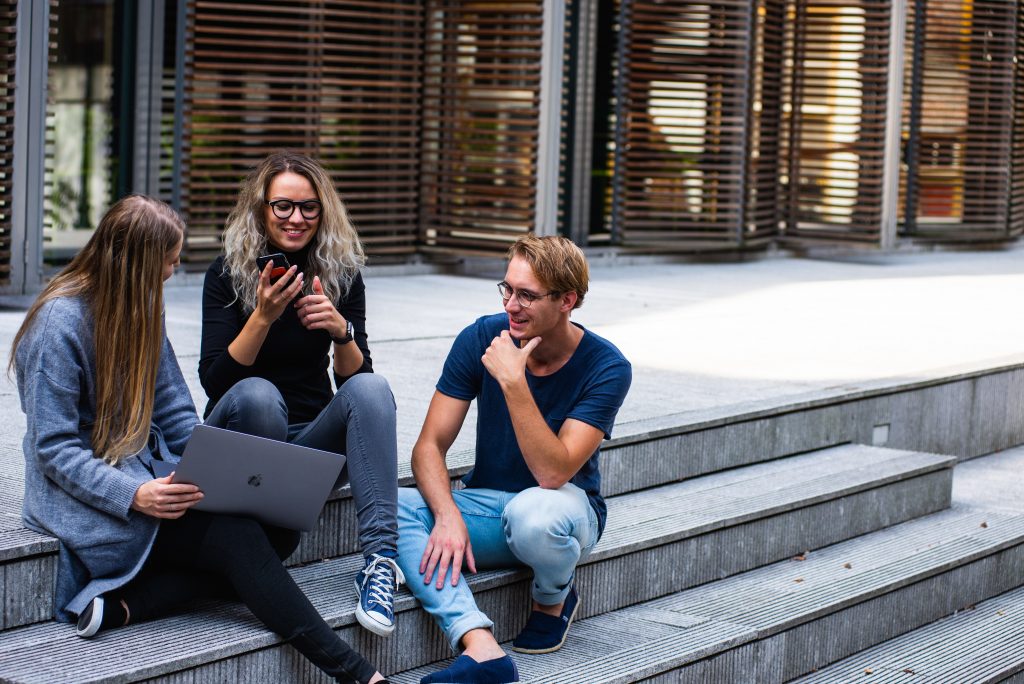 How to look after your lift: servicing and a school elevator technician
Outside of compliance, it's important to stay on top of servicing and safety audits to prevent breakdowns and ensure student (and staff) safety. Your schools elevator technician will use these checkups to:
Ensure the lift runs safely and smoothly
Stop the lift from breaking down
Prevent larger, more expensive problems from popping up later down the line
Maintain the school's elevator for years to come.
The frequency of your service and safety checks will depend on a few factors such as the lift type, how often it's used and how heavy the average loads are. A good elevator technician will advise you on the requirements for school lift's when you first install it and will send you reminders whenever it's time for your next service.
Lifts are an important part of your schools design as they are instrumental in providing disability access to all buildings around the grounds. From commercial DDA elevators to Crystal Mini Lifts there are plenty of elevator options for you to choose from. To see your choices, take a look at our commercial lifts online or come down to our Melbourne showroom to meet with some of our industry experts.