How often do you think about the future and take the time to consider what you might need 10 or even 20 years down the line? While this might feel like a lifetime away, it's also important to consider when you're building your 'Forever Home'.
What seems like a good idea now could easily become an issue down the road when your accessibility needs change.
When you incorporate an elevator into the design of your new build, you future proof yourself against all possible future scenarios. It provides the safety net that your home is working for you (not against you) no matter your age or ability.
Our entire range of residential lifts are available for new home build installations, with the Sovereign Lift and the Residential Royal Lift the most popular among homeowners and architects.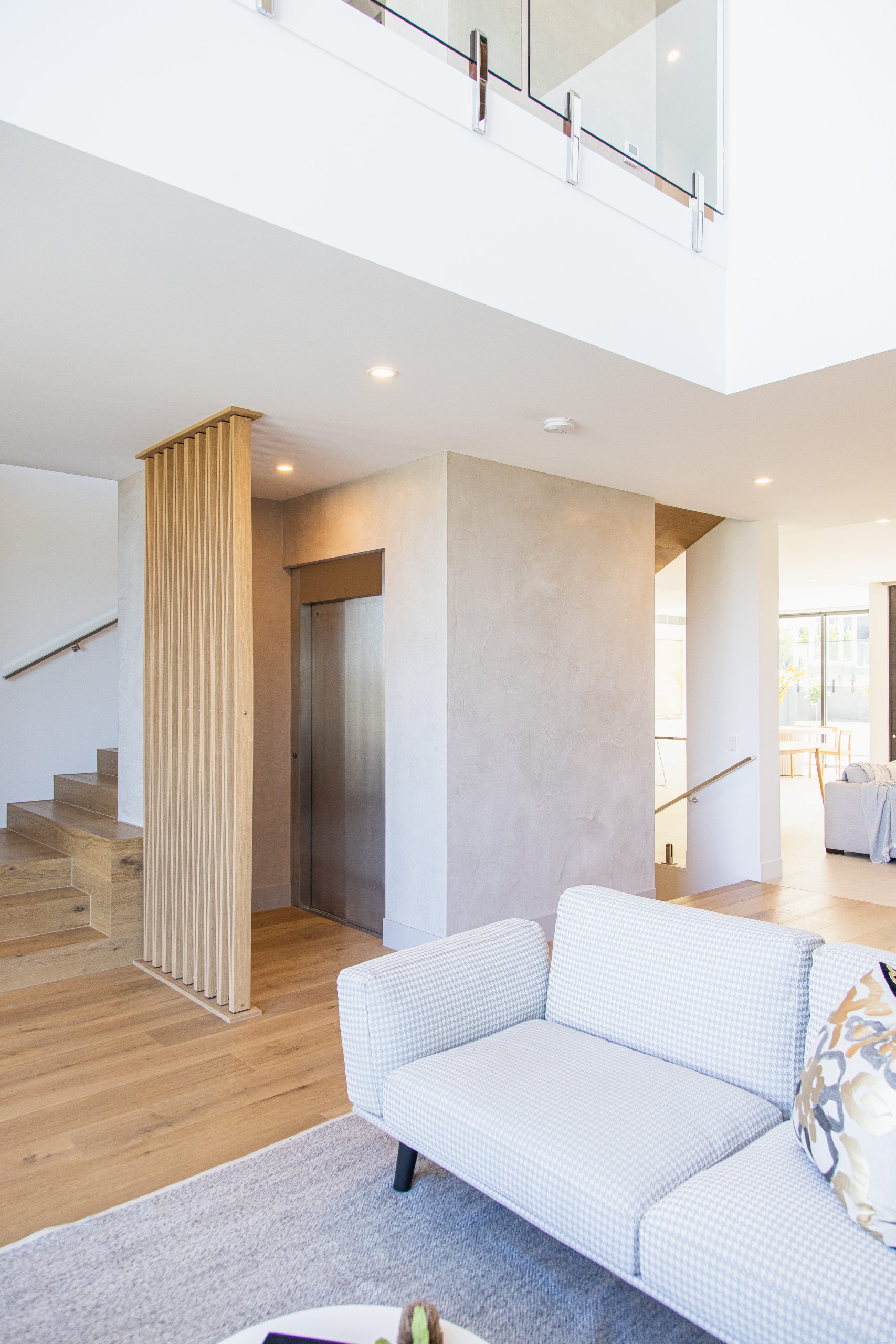 Why build a lift into your new home
Incorporating a lift into your build plans makes your 'forever home' more livable and accessible from the get-go. The most frequent reasons people choose to add an elevator into their build plans are because they:
Increase the value of the property
Instantly address accessibility issues, eliminating the need to retrofit 'down the track'
Cost effective
More available lift types/designs to choose from
Deliver access to every floor in the dwelling
Offer disabled/ limited ability accessibility

Future proof their dwelling  as they grow older
Provide easier transportation of large items from floor to floor
Open up the market and increase interest when selling
Enable better access to the home for older relatives or grandparents
No disruption to the homeowner.
Here are a few of the most frequently asked questions we get about new builds:
We do! This is part of the service we offer and each project is managed individually.
No. Platinum Elevators work closely with your builders, ensuring the lift arrives at the perfect time during construction. We then install it efficiently to coincide with the building program.
Yes. Lift installation and construction happen simultaneously. They are planned and conducted during the same phase making it a very efficient and cost effective decision.
Your elevator installation will not impact the rest of the build at all. Our professional installation team works with your builders and their timeframes. The elevator packages are also designed so the majority of the installation takes place within the elevator shaft, without the need for any large machinery or tooling.
Yes, this is an incredibly wise decision. It will save you in future trade and construction work and also the extra cost of finding a place for your elevator to fit. Our professional consultants can help  you plan a suitable future solution and even provide sample drawings for a future retrofit.
MELBOURNE COMMERCIAL OR RESIDENTIAL BUILDING?
No matter what type of lift you require or how much space you have, we can provide a customised solution to fit your needs.