Timeless luxury with our Classic Lift
Improving the accessibility and design of your home has never been easier thanks to Platinum Elevators' Classic Lift.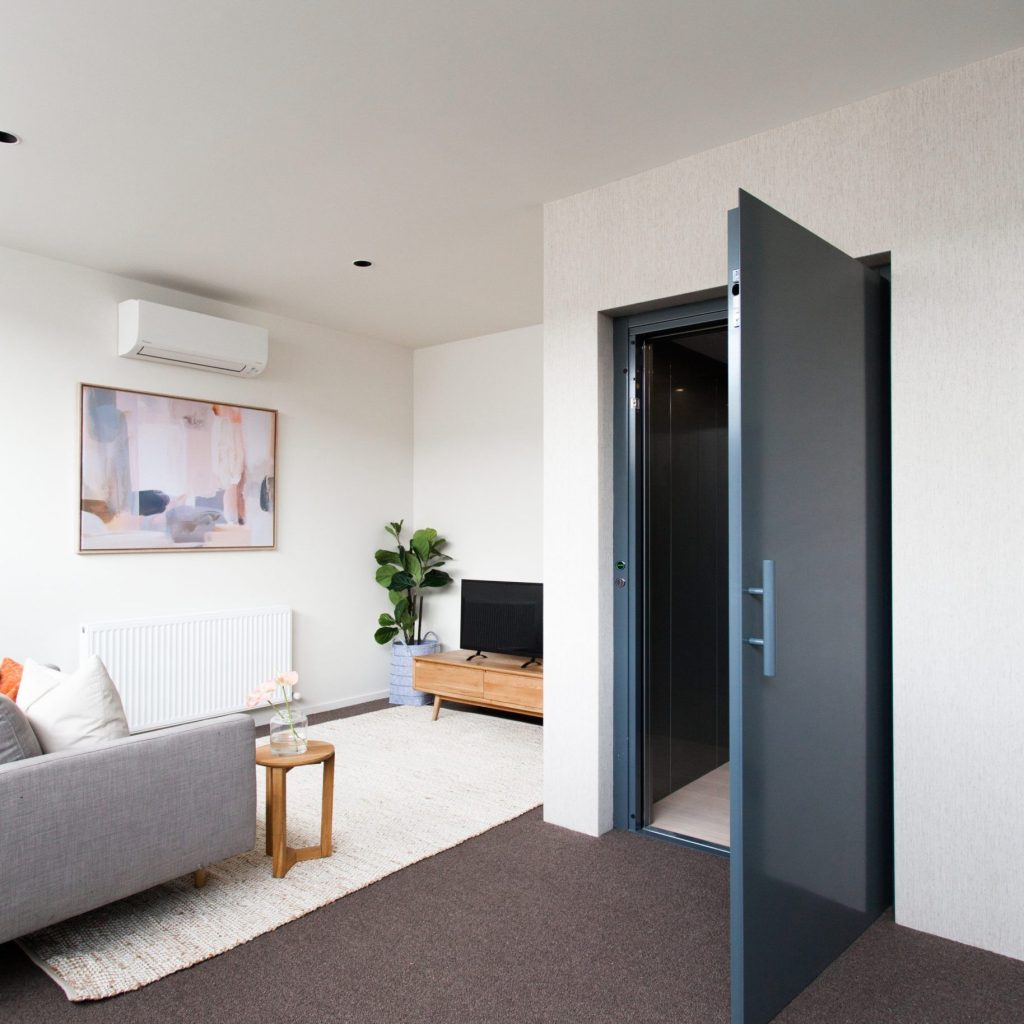 Latest technology & safety features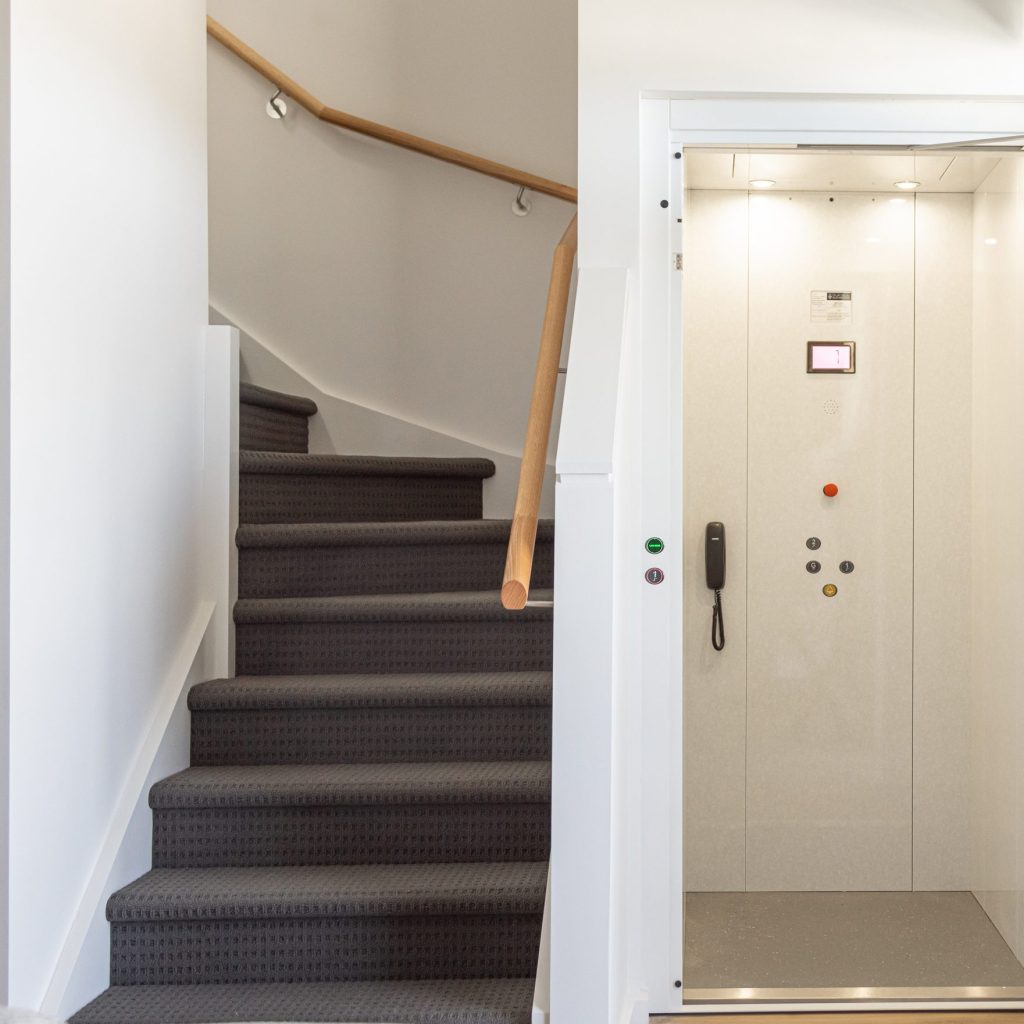 Why choose Platinum's Classic Lift?
Platinum's Classic Lift is Australia's most versatile and compact residential lift offering the best value for those who are budget conscious. Suitable for any custom home design or building, or variations of external lifts in Australia.
Long lasting powder coated solid steel landing doors
Sleek button integration design
2X LED ceiling lights
Gloss white or brushed luxury skin plate wall finishes
Custom flooring options
Phone handset
Features you can customise on your Classic Lift
If you are building a new home or looking to retrofit a luxury lift into an existing home, Platinum Elevators highly skilled consultants can assist you with design, ideas and concepts to ensure you get the best Classic residential lift in the most practical and suitable location.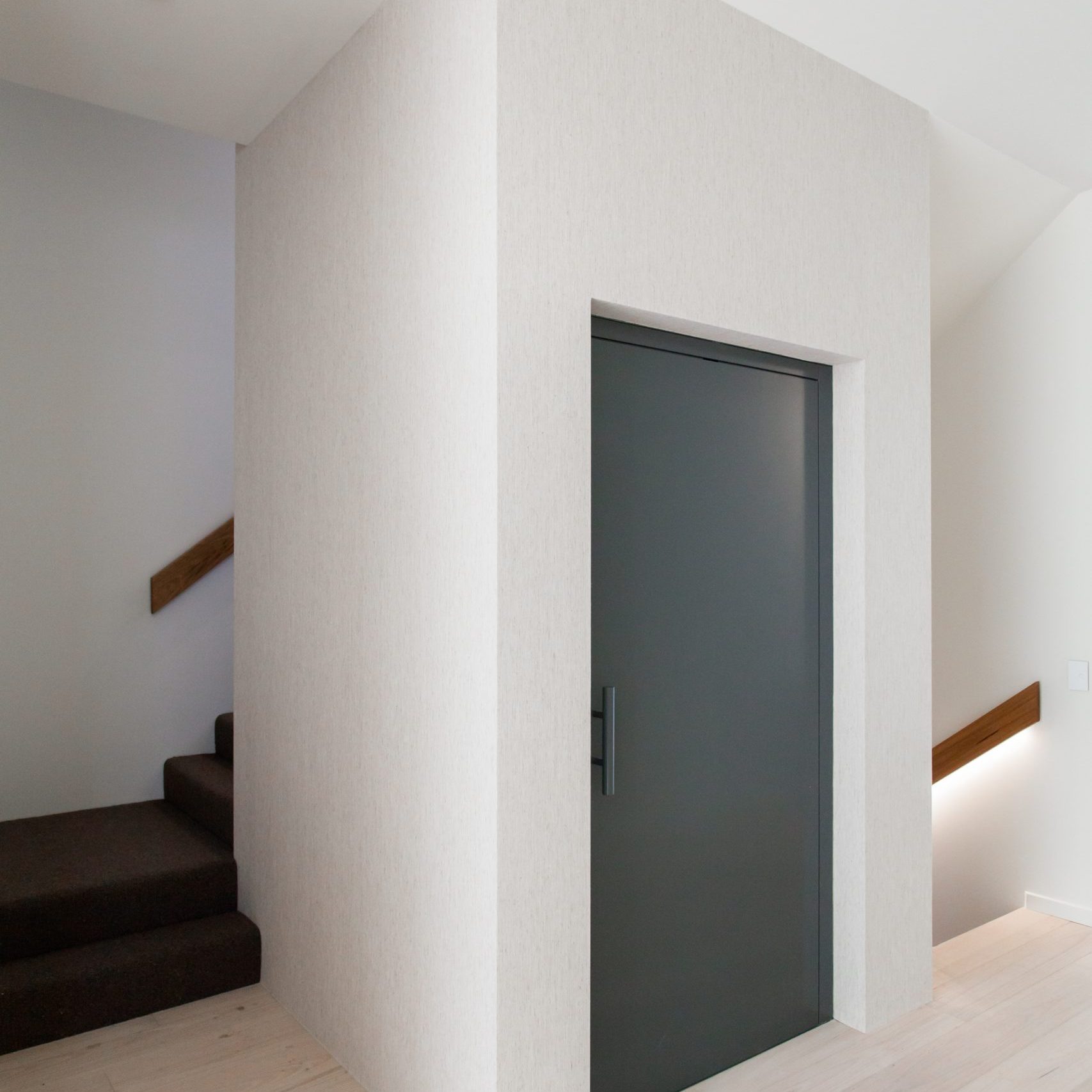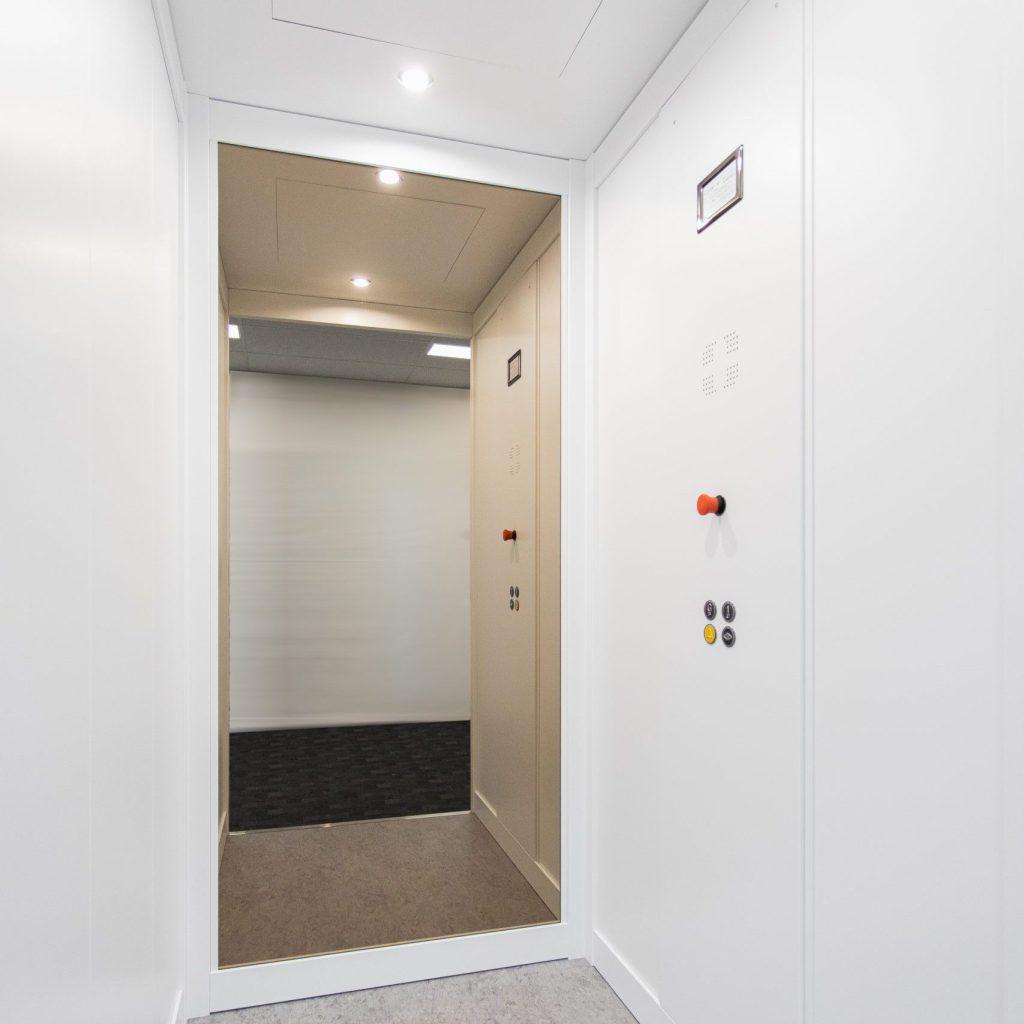 What safety features does the Classic Lift come with?
Our elevators come fitted with standard safety features that guarantee safe and easy operation and you won't ever get stuck with our elevator servicing.
Battery backup & cabin lighting in case of power failure
Automatic return to any floor of your choice
Full height light curtain protection beams across cabin entrance
Overload alarm and indicator
Creeping speed feature
Maximum acceleration & energy efficiency
See if the specifications of the classic lift fits your project


Cabin Size
600w x 600d to
1000w x1300d (mm)






Power
300kg-Single Phase 25amp
400kg-Single Phase 32amp
Get a full retrofit lift package solution
There are many reasons why you may want to retrofit an elevator into your existing building, including a wheelchair platform lift for a building, making it more accessible. Platinum Elevators can customise a solution to suit any existing elevator shaft or a glazed metal structure to surround the residential lift for both indoor and outdoor applications.
Why Choose Platinum Elevators
Benefits of working with Platinum Elevators
From initial drawings to installation of your elevator, we make it as simple and flexible as possible. With the Platinum Experience, we won't just help you design, build and install a residential and commercial elevator, we'll even manage the whole project for complete peace of mind.
Stay informed
Our Project Managers work with you and your builder throughout the entire process. We provide you with a single point of contact, so that you'll receive clear and concise communication from the initial meeting through to project completion.

Customisation freedom
Enjoy the most customisable compact home lifts in Australia and have the freedom to cater to any home design.
24/7 support service
Australian based customer support available around the clock and ready to assist you in the event of a breakdown.
Lifetime workmanship guarantee
Our Classic Lift is 100% Italian made and engineered for safety, reliability and longevity. Our high quality lift finishes are guaranteed to last over 30 years.
Try the Classic Lift at our world-class elevator showroom
Come into our Keysborough showroom and have a ride on the Classic lift before you install one in your home. Our showroom is the biggest elevator showroom in Victoria, with two fully operational lifts and eight lifesize cabins. This means you can be confident in the quality of your elevator before you buy it.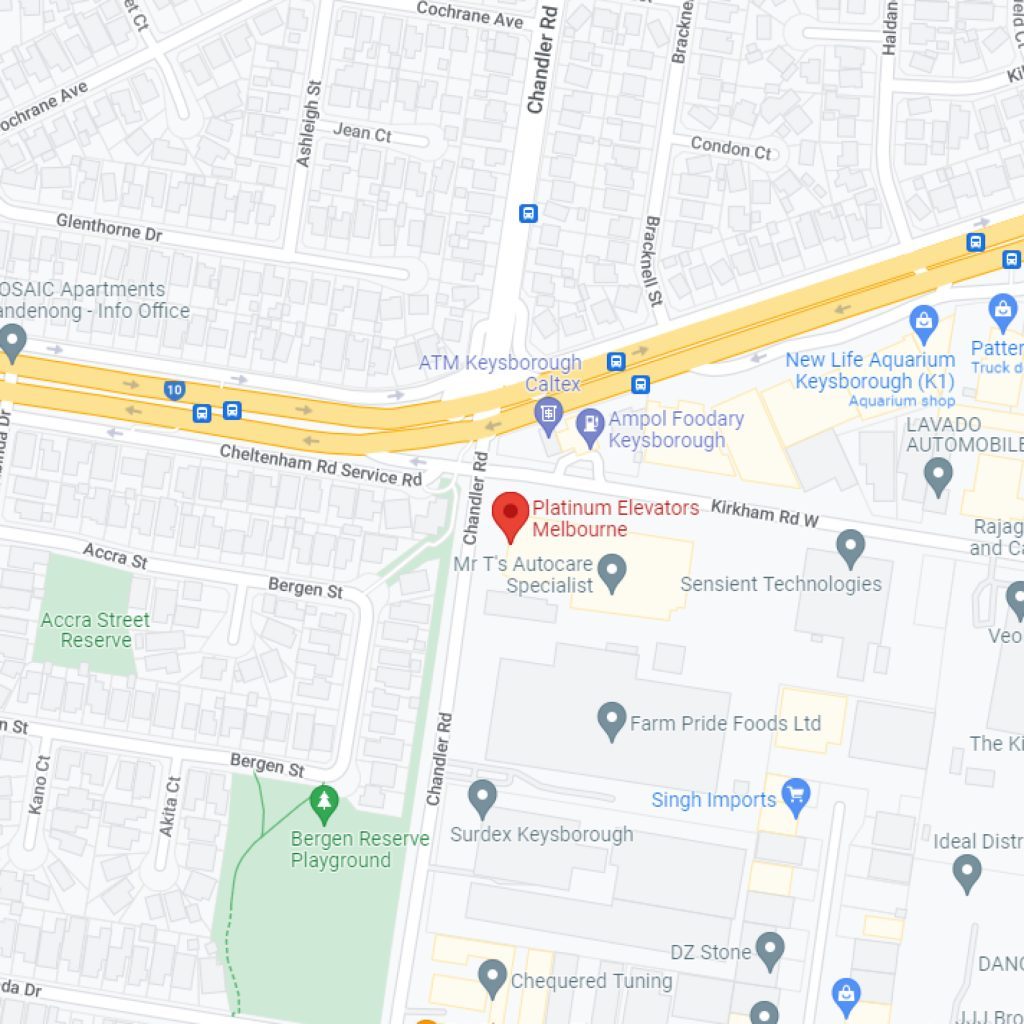 See what our customers have had to say about us
The team have been nothing short of fantastic
Platinum Elevators and the team have been nothing short of fantastic, one of the best customer experiences I've had. Emma is always super helpful when talking with her on the phone, very knowledgeable and friendly. Rick attended my properly for my lift's first service, he was professional, happy to answer any questions I had on the day and I could tell he was very experienced in what he does.
- Kade
We could not be happier
We could not be happier with our decision to purchase a Platinum Elevator for our new custom home build. Their staff have been professional and responsive from sales through to installation and handover. The elevator finish is high quality and we continue to get amazing feedback from friends and family regarding how good it looks. A great product and great value for money.
- John Z
Progress is smooth and stress-free
A very pleasurable experience in Platinum Elevators, from the initial meet with Kaili and Andy . They helped me in the Design studio with choices and communicated effectively with my builders and designer. Through the hard times of lockdowns , they tried every effort to make sure that the progress is smooth and stress-free. Highly recommend this great local company and professional staff.
- Donna D
Want to know how a lift will look and integrate with your home?
Looking for inspiration?
Keep up to date with the latest trends on commercial & house lifts in Australia
MELBOURNE COMMERCIAL OR RESIDENTIAL BUILDING?
No matter what type of lift you require or how much space you have, we can provide a customised solution to fit your needs.