Future-proof your home with an affordable & highly customisable residential lift
Restore independence, convenience and freedom to live comfortably and safely in your forever home for as long as possible with a residential lift from Platinum Elevators, Melbourne.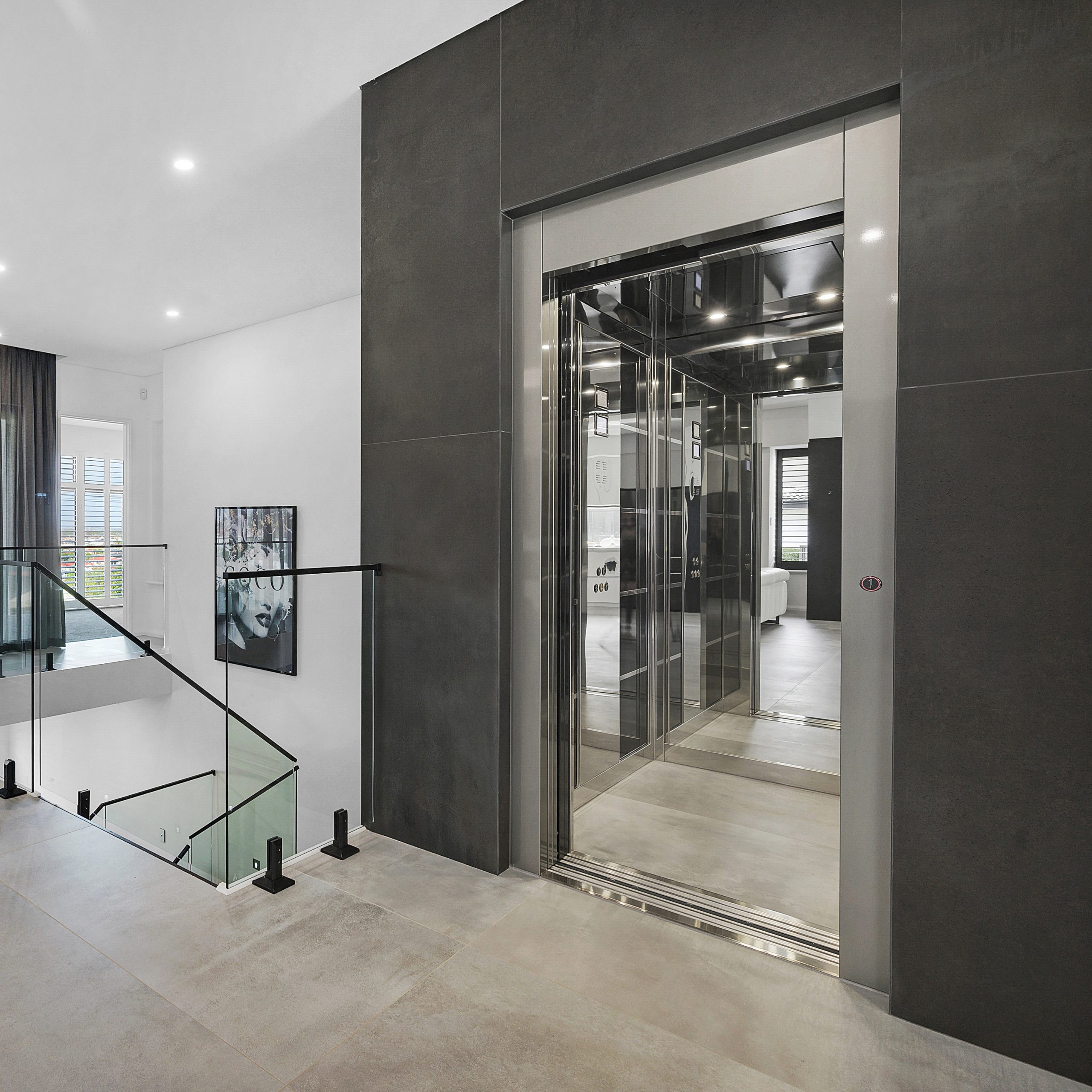 Improve Home Accessibility
Explore our home elevators in Melbourne
Home elevators help improve liveability and provide an easier way for families to move freely and safely around their own home, giving peace of mind they have the support they need into the future.
Platinum Elevators offers a wide range of domestic lift solutions available in all lift sizes for multi-storey homes, allowing you to enjoy your forever home without having to worry about moving again.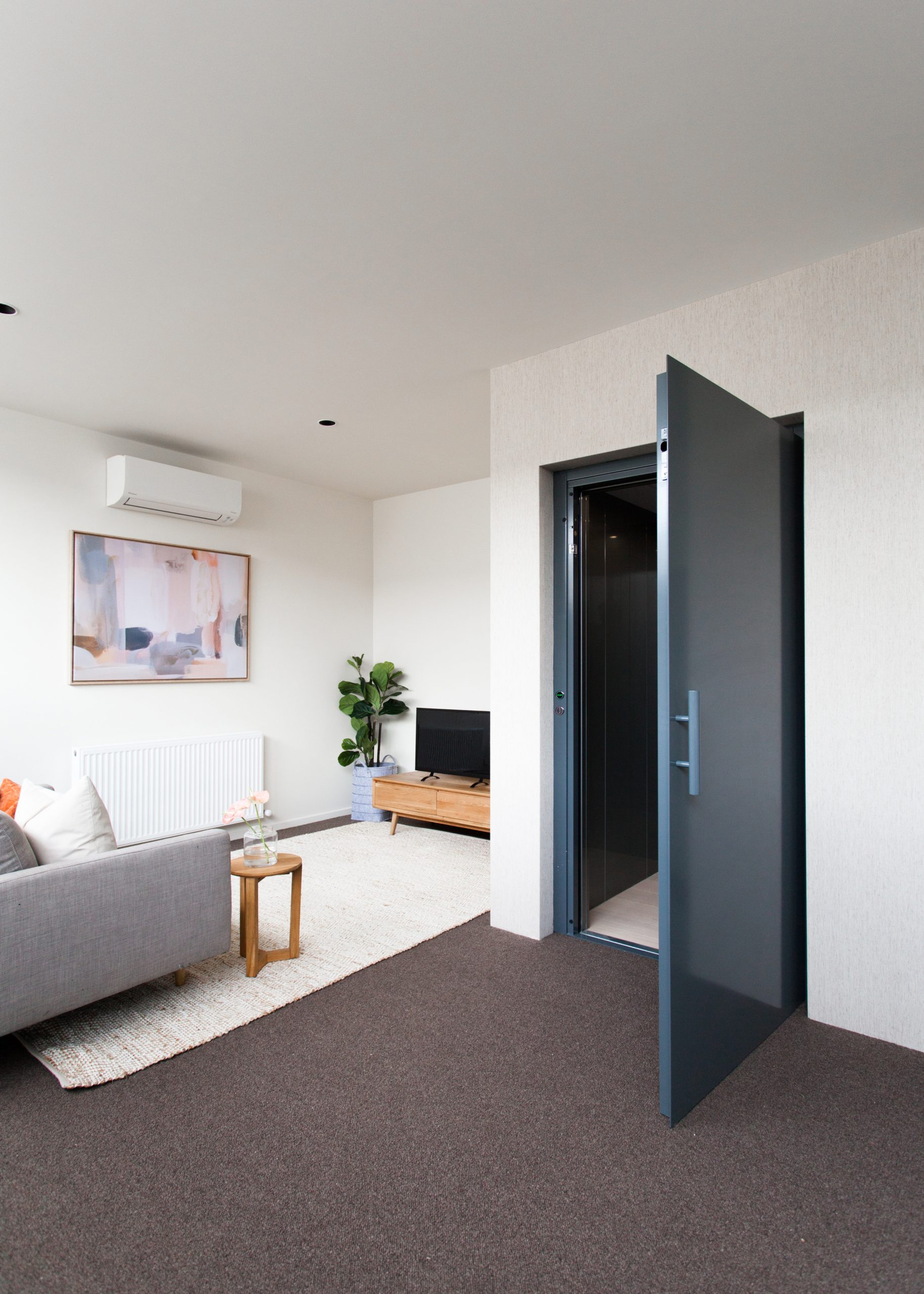 Classic Lift
Looking for a compact and cost-effective small house lift? Providing small lifts for houses in Australia, Platinum's Classic residential lift is Australia's most versatile and compact lift offering the best value for those who are budget-conscious. Suitable for any custom home design or building, or variations of external lifts in Australia.
            Features the Classic Home Lift
Small residential lift
Luxury interior lift design
State of the art features
Industry-leading technology
Designed, engineered and manufactured in Italy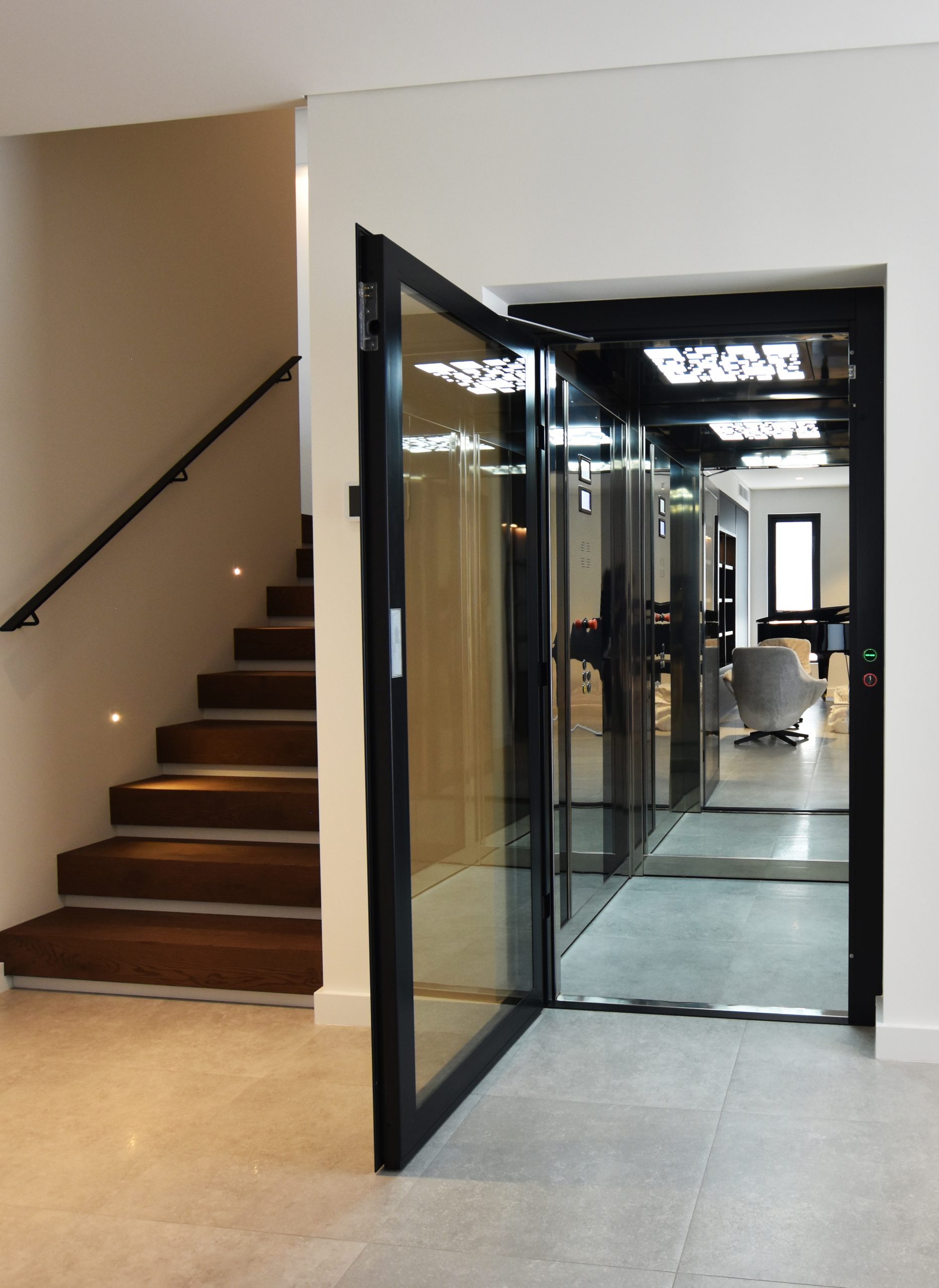 Sovereign Lift
Elevate your home interior design with Platinum's most attractive and captivating house elevator. With its complete cabin design flexibility matched with luxurious finishes, the Sovereign residential lift in Melbourne is an ideal personal lift for homeowners looking for convenience with a slice of elegance.
             Features the Sovereign Home Lift
Innovative safety features
Load capacity of up to 400kg
Wide range of luxury cabin wall finishes
Industry-leading and mighty powerful
Cabin sizes suitable for easy access; wheelchairs, prams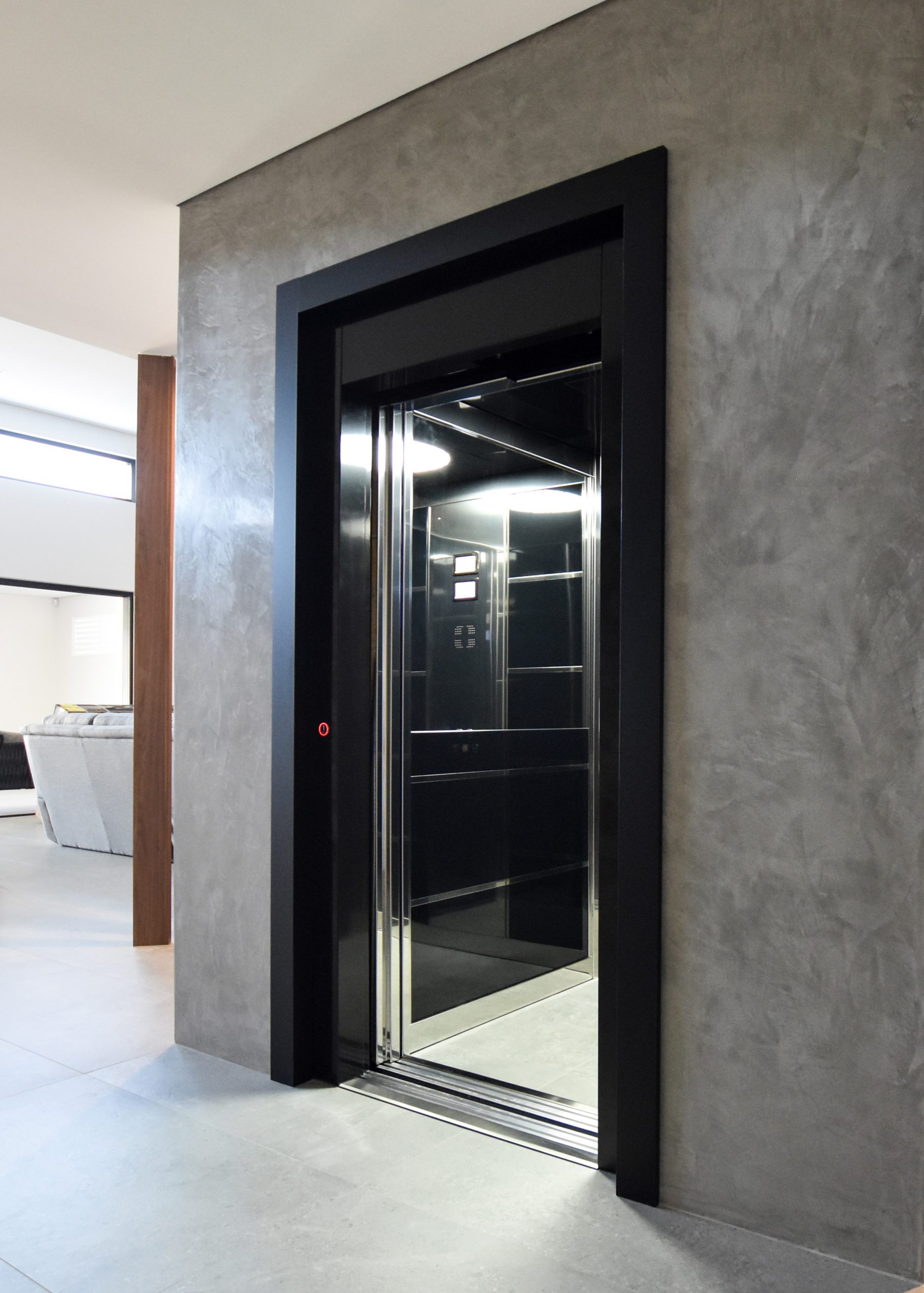 Royal Lift
With a quieter and smoother ride, the Royal residential elevator brings the very best in comfort and luxury living with automatic sliding doors and elegant styling to match your home design. Customisable cabin sizes available to suit any existing shaft, external and internal house lift.
            Features the Royal Home Lift
Ultra-quiet lift operation
Single-phase power supply
Custom automatic sliding doors
Industry-leading safety technology
Wide range of luxury cabin wall finishes
Suitable for indoor and outdoor applications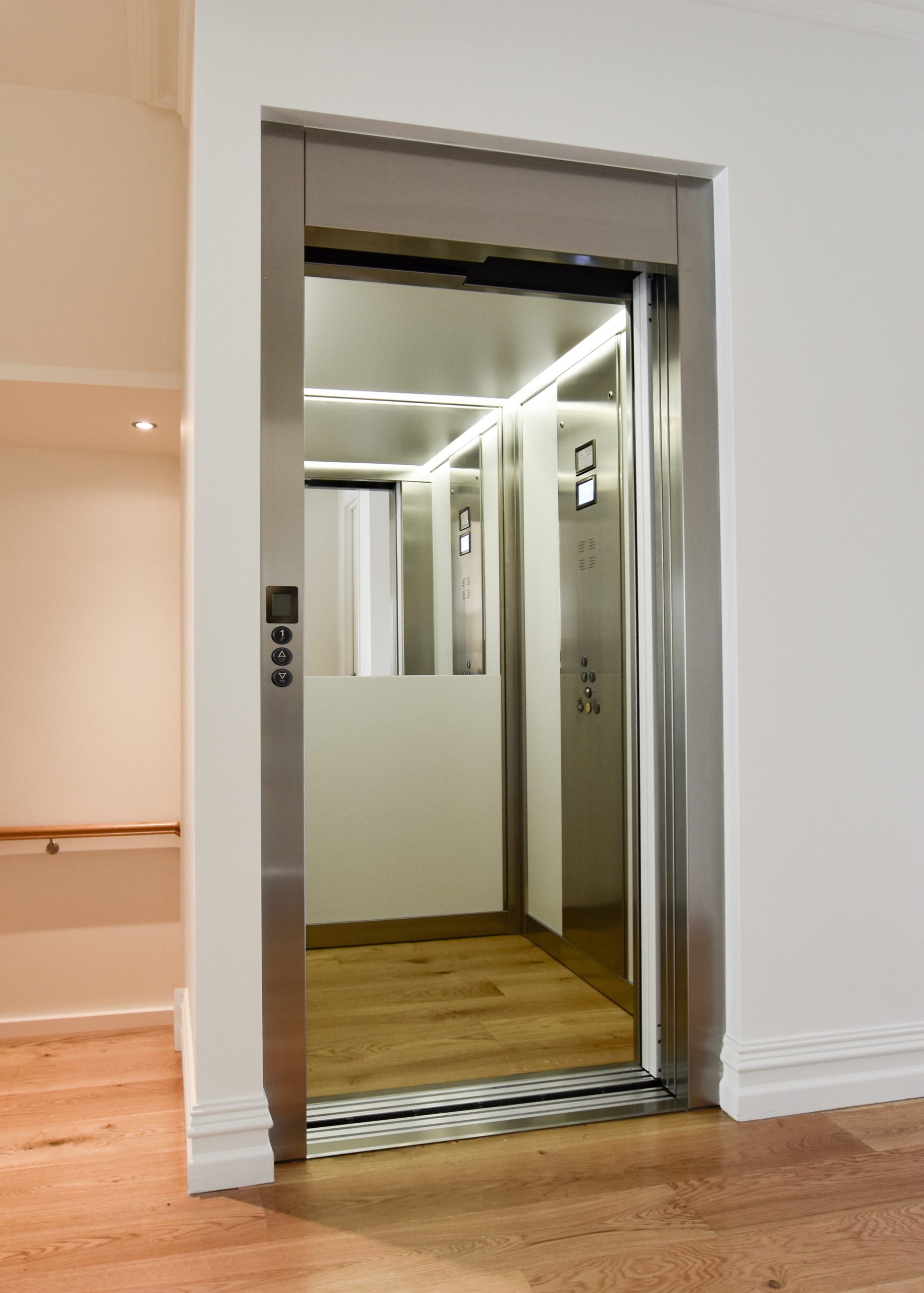 Jewel Lift
Capturing the eyes of homeowners, builders and architects, the Jewel home lift is Australia's most sought-after residential lift. Combining the power of a commercial elevator and the elegance of a 5-star hotel, the Jewel domestic home lift gives you a faster, smoother ride with the perfect blend of design, comfort and quality.
            Features the Jewel Home Lift
Smooth arrival to any level
Luxury European design
100% Italian-made and crafted
Fast speeds at 0.6 metres per second
Flexible range of cabin sizes & finishes
Guaranteed 630kg weight capacity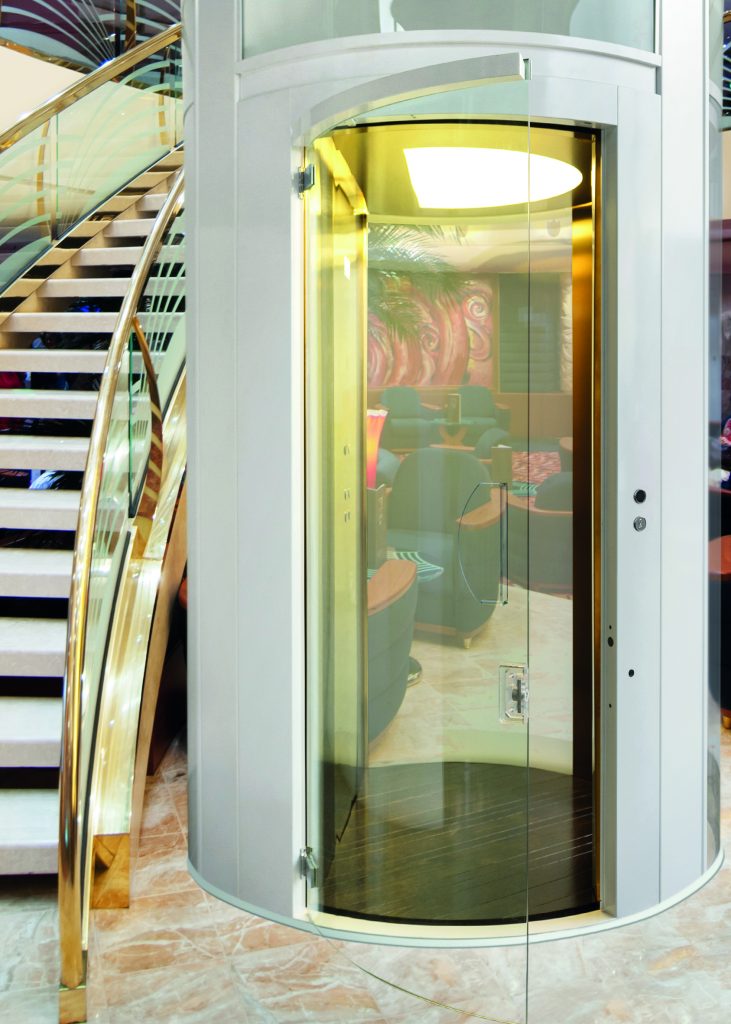 Round Panoramic Lift
Renowned for its prestigious design in Australia by architects and designers, the Round Panoramic elevator takes personal lifts for homes to another level. Completely customisable to suit any curved or round space and housed in its own custom designed-structure to match the most prestigious of homes in Melbourne.
            Features the Round Panoramic Home Lift
Minimal pit size required
Advanced safety features
Glass elevator and metal housing
Wide range of luxury cabin wall finishes
Engineering excellence and innovation
No construction of masonry shaft required
Avoid the hassle and costs of moving home with a retrofit lift solution
There are many reasons why you may want to retrofit an elevator into your existing home, including a wheelchair lift for a house, making it more accessible so you don't have to move. Retrofitting a domestic lift in Melbourne can often be more affordable and cost-effective than the expenses associated with moving. Find out how much a retrofit home elevator costs for your home
DESIGN YOUR LIFT WITH AN EXPERT
Get the Platinum Experience and elevate your home design with a lift
Do you have your house plans? Discover how to future-proof your home and increase the value of your investment property. From showroom to handover, our simple lift solution helps homeowners and investors make the right decision about what residential lift is best for them.
1. Personalised Showroom Walkthrough
Get up close and personal with all the different types of home lifts & elevators available, step into a wide range of life-size cabins, and get hands-on with all the different features.
Find the right size lift and features suited to your needs and specifications, and get all your questions answered with an expert designer in our design studio.
Walk away with a complete picture of what your lift design will look like and how it will integrate with your home's interior and plans.
Receive a detailed outline, from build to handover, of the work involved and who's responsible, and how we'll help manage the entire project for a smooth and seamless experience.
A great product and great value for money
We could not be happier with our decision to purchase a Platinum elevator for our new custom home build. Their staff have been professional and responsive from sales through to installation and handover. The elevator finish is high quality and we continue to get amazing feedback from friends and family.
- John Zahra
Attention to detail, knowledge and professionalism
We have been dealing with Andy and the team at Platinum Elevators to design/construct a lift that works with the small area we have available. The attention to detail, knowledge and professionalism that both Andy and the team have shown during the process has been second to none. We certainly recommend and will be using Platinum on our next project.
-Emma Oldjohn
Competitive pricing, best value for money
I found the team at Platinum to be very open, honest and most importantly knowledgeable. They have a profound confidence in their product and it showed in the way they handled my account. Their pricing was very competitive in the open market and gave, what I believe, was the best value for money.
- Lachie Cohen
We had a fantastic experience with Platinum Elevators
We now have a home that will enable us to live there for a long time to come with our new state of the art residential lift. From sales right through the design and installation process, we could not wish for a better service or people to see it through to completion.
- Corry Brouwer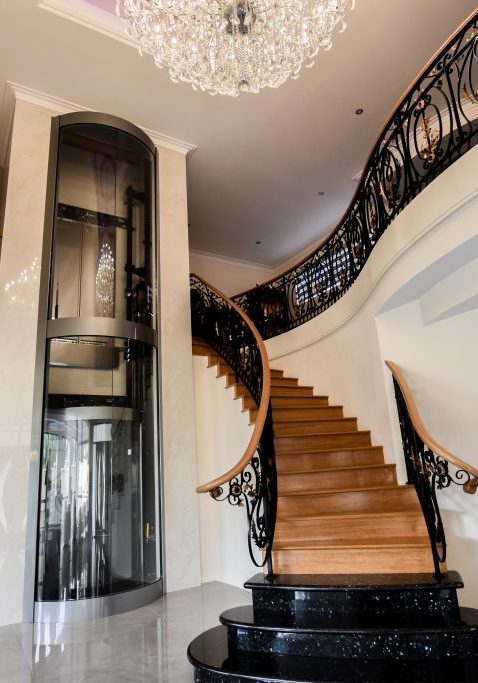 Why are more Australians installing home elevators?
Due to land size shrinking in Melbourne, more residential developments are turning towards multi-level, two-storey living. For ageing families and people with disability or mobility issues, a residential lift has become a necessity. The benefits of installing a home lift:
Get inspired with Platinum Elevators' recent work
Frequently Asked Questions
Not sure what residential lift is right for you?
No matter what type of lift you require or how much space you have, we can provide a customised lift solution to fit your needs.
Looking for inspiration?
Keep up to date with the latest trends on commercial & house lifts in Australia
MELBOURNE COMMERCIAL OR RESIDENTIAL BUILDING?
No matter what type of lift you require or how much space you have, we can provide a customised solution to fit your needs.