Our Crown Lifts are a sleek and stylish option perfectly suited to any commercial setting. Whether you're fitting out a corporate office space or designing and building a retail complex, the Commercial Crown Lift package offers efficiency and reliability.
Not only is it extremely easy to use and DDA compliant, but it comes with all the features and functions you'd expect from a top-of-the-line public lift. Our Crown Commercial Lift provides a professional and timeless aesthetic that can be adapted to complement your existing designs – we have a wide range of luxury skinplate wall finishes for you to choose from.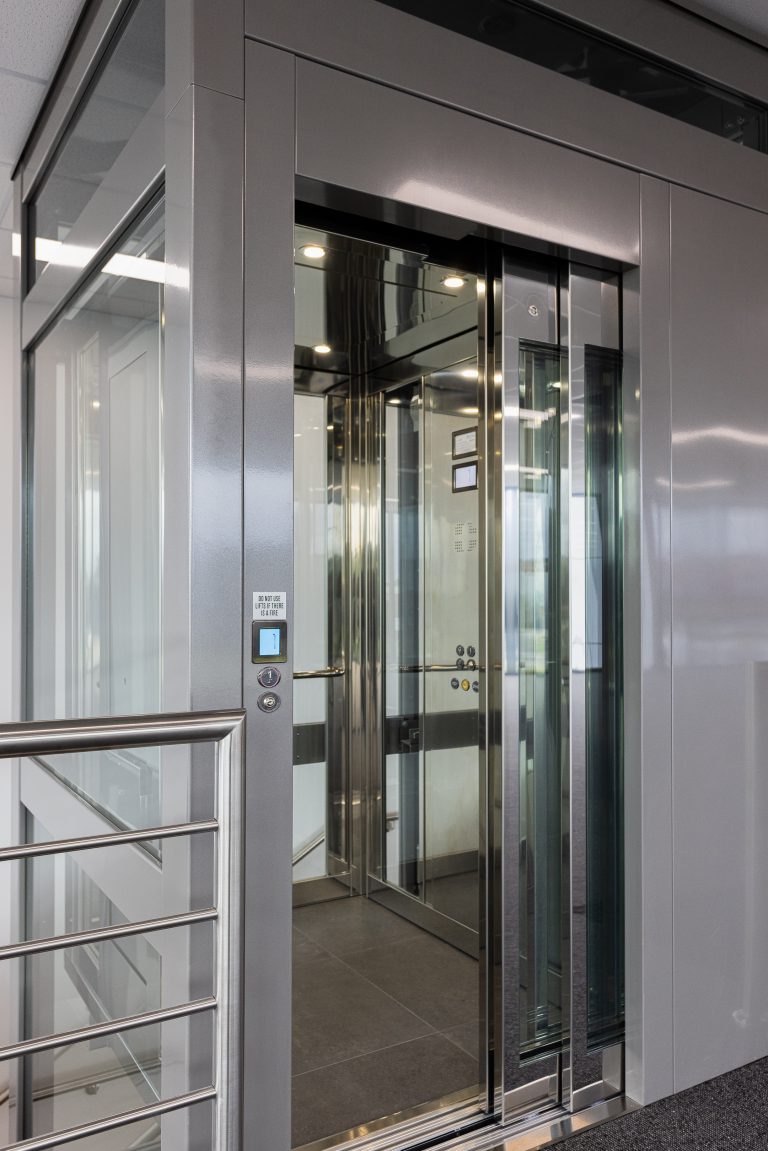 Our Crown Public Lifts Offer the Following Features & Functions
Four LED ceiling lights provide plenty of visibility, while the digital cabin and landing display ensure ease of use for passengers. We've included handrails to provide support for people of varying mobility, and stylish push buttons with braille for the vision impaired.
As for safety features, the Crown Commercial Lift package comes with all the bells and whistles:
Battery backup and cabin lighting in case of power failure

Automatic return to lowest floor

Full height light curtain protection beams across cabin entrance

Overload alarm and indicator

Creeping speed feature
Complete design flexibility, with Platinum Elevators
Whether it's for a new commercial build or you're looking to retrofit a commercial lift into an existing Melbourne building, Platinum Elevators' highly skilled consultants can assist you with design, ideas and concepts. We'll work closely alongside you to develop a tailored lift package that meets your individual needs, while still complying with all current Australian commercial lift regulations.
Our commercial Crown Lift is an industry leading general passenger lift with reliability baked into its design. The same goes for our Maxi, Stretcher and Crystal Mini Lift - Series ll lifts for commercial settings.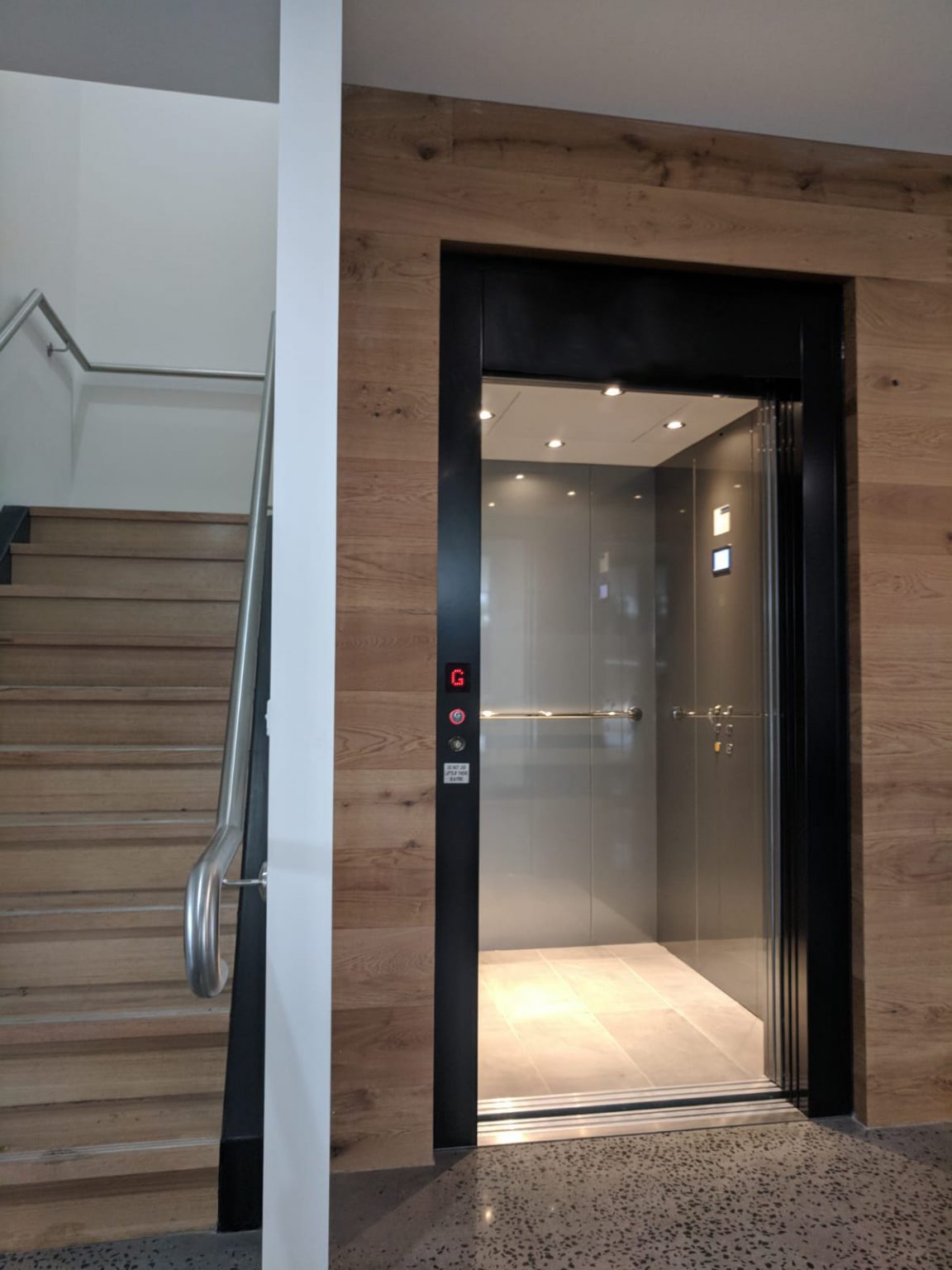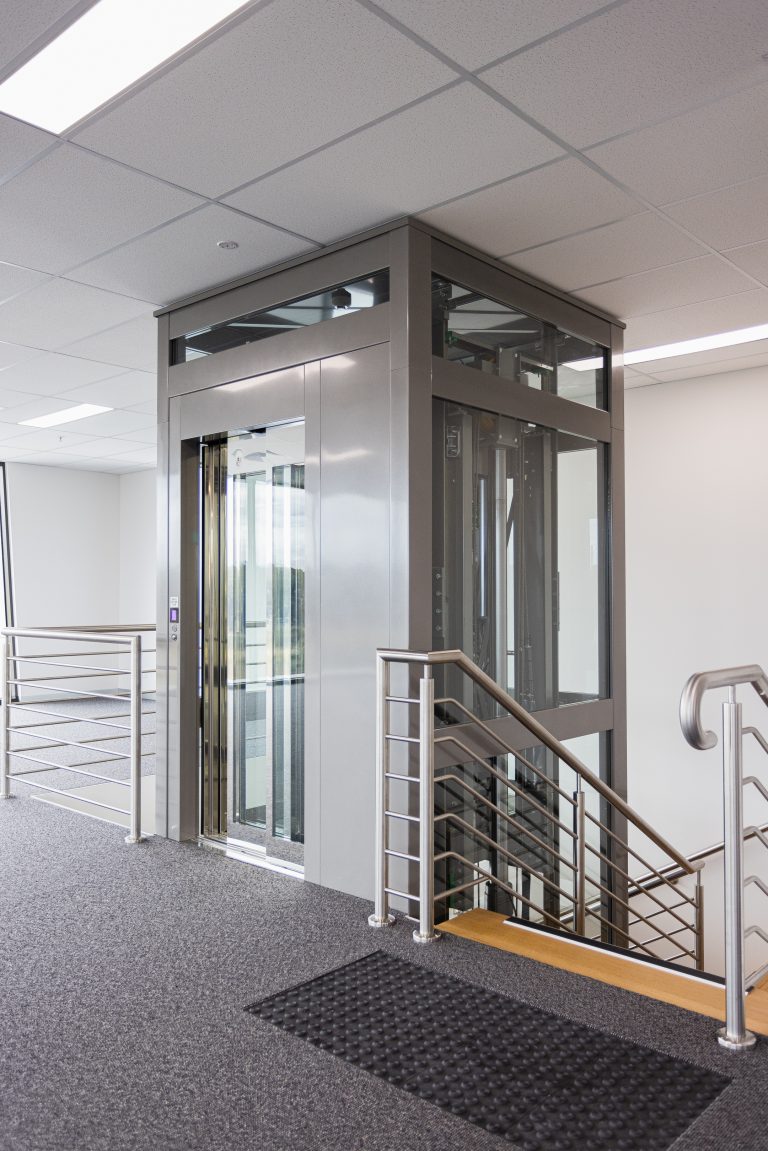 Ready for your free quote? Don't hesitate to contact Platinum Elevators today. One of our friendly and knowledgeable consultants will be happy to answer your questions.