Commercial Lifts Melbourne
Personalise your project with a practical & highly customisable commercial lift
Platinum Elevators provides flexible lift solutions to complement a wide range of commercial applications. Enjoy stylish designs, industry-leading technology, and advanced safety features that elevate your building's interior design & functionality.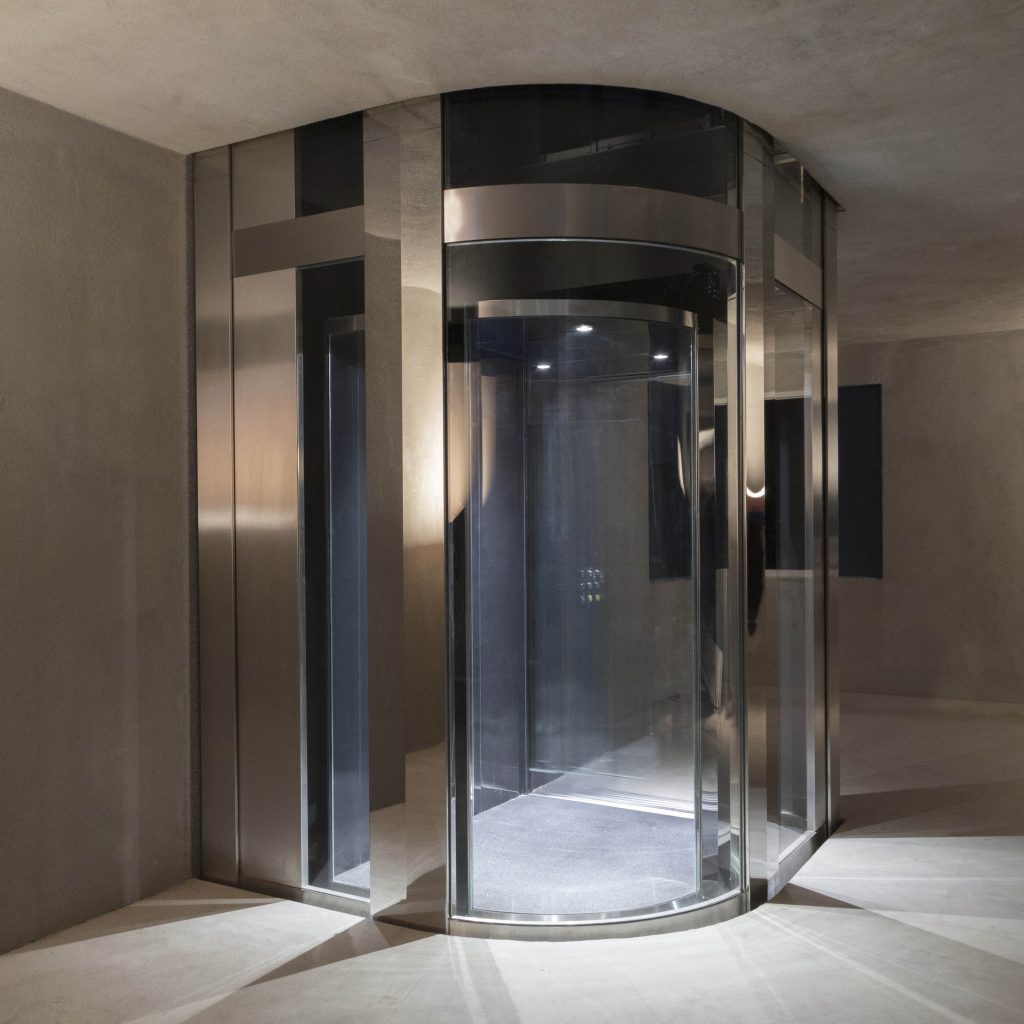 Complete design flexibility

Australian Owned & Operated

Explore our commercial elevators in Melbourne
Platinum Elevators offers a series of customisable commercial lift solutions allowing businesses, builders, developers, and architects to have complete design flexibility.
Starting with your design ideas and concepts, work closely with our consultants to choose the right drive system & cabin size suited to your lift specifications and requirements. From design to completion, our dedicated projects team can manage the entire process for a seamless installation.
Suitable Commercial Applications
low rise office buildings
Medical & Age Care Facilities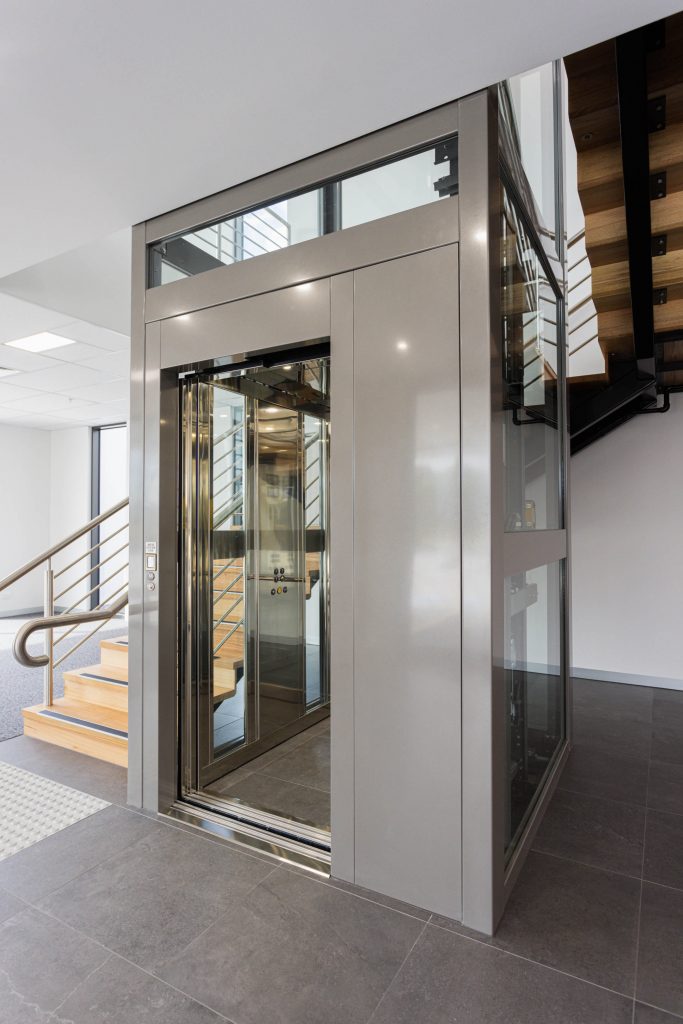 Crown Lift
Looking for a reliable general passenger lift with automatic sliding cabin and landing doors? Suitable for commercial and public applications, this is one of Australia's industry-leading small commercial elevators. Platinum's Crown compact lift package offers fast speeds, sleek design and innovative safety features, bringing comfort for its users.
           Features of Crown Commercial lifts

30+ years life span
Fast speeds at 0.6m/s
Load capacity of 630kg
Smooth arrival to any level
Wide range of luxury wall finishes
iNVER-iQ Remote Monitoring System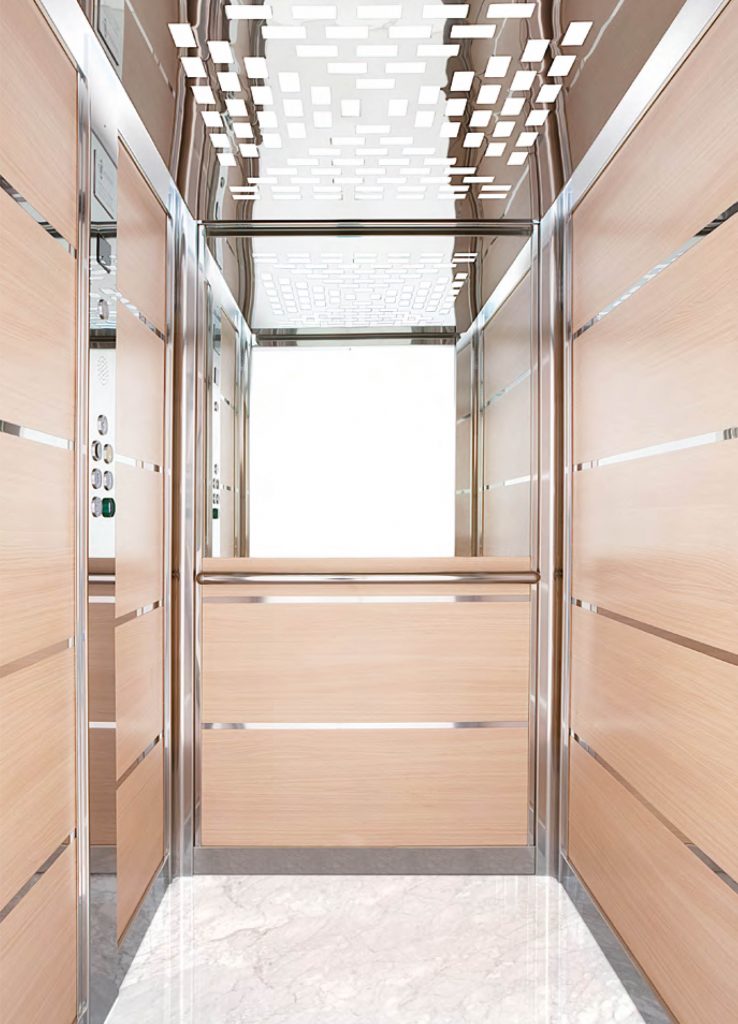 Maxi Lift
Add style and functionality to your building lift with Platinum's most reliable and powerful commercial passenger lift. With complete cabin design flexibility matched with the latest in lift technology and safety features, the Maxi Commercial lift in Melbourne is an ideal general passenger lift for businesses looking for reliability, power and speed.
            Features of Maxi Commercial lifts

Large cabin size
6x LED ceiling lights
Push buttons with braille
2 hour fire rated lift doors
Load capacity of up to 1250kg
Three phase power supply
iNVER-iQ Remote Monitoring System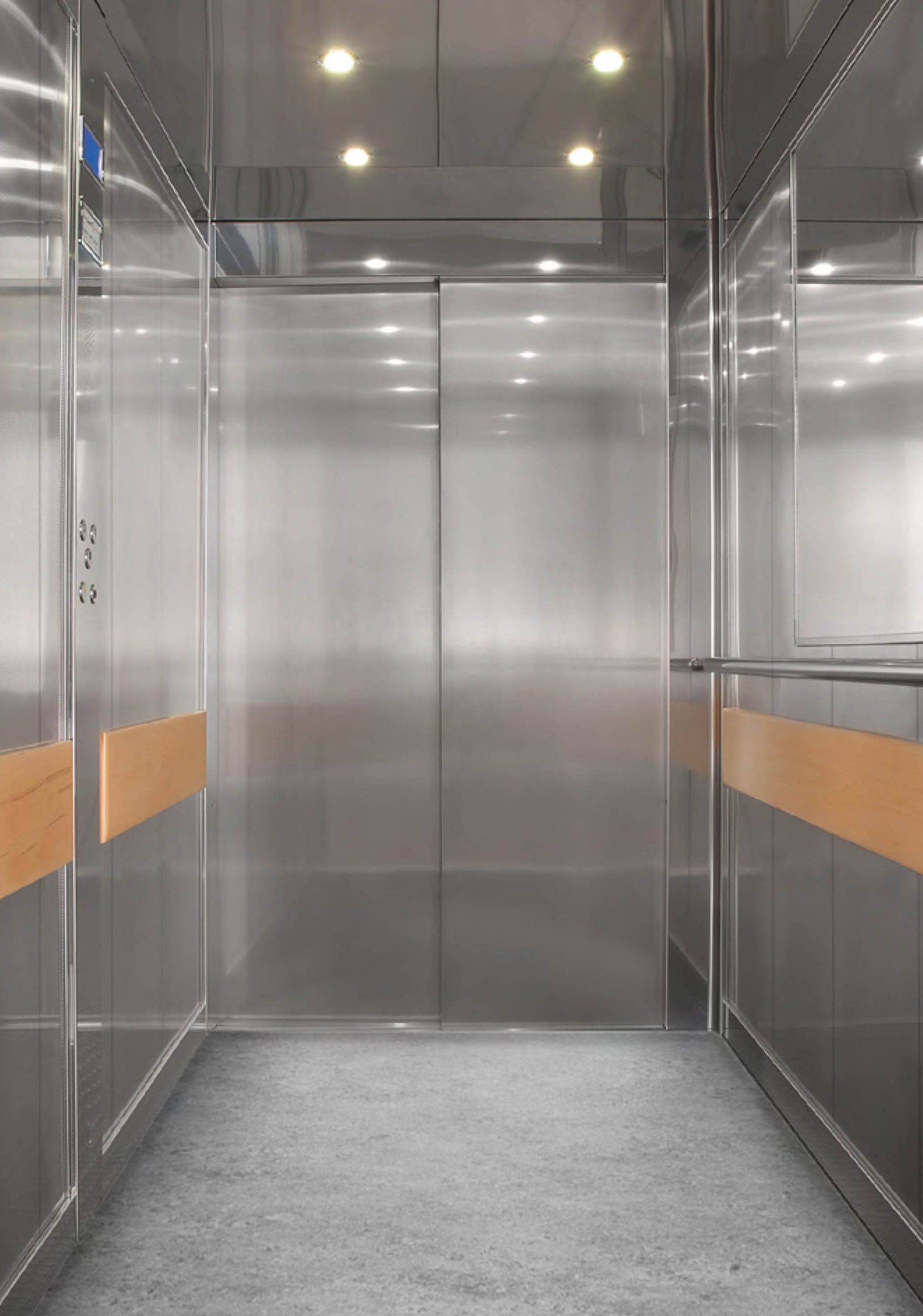 Stretcher Lift
Combining practicality without compromising on style, the Stretcher Lift offers wider lift dimensions, automatic sliding cabin and landing doors, and design flexibility. Serving as both a passenger and service lift, the Stretcher elevator size combines practicality without compromising on style. Wider lift dimensions, automatic sliding cabin and landing doors, and complete design flexibility makes this an ideal commercial lift in Australia for medical and aged care facilities.
            Features of Stretcher Commercial lifts

Load capacity of 1000kg
Innovative safety features
Digital cabin and landing displays
Cabin sizes suitable for disabled access
Suitable for medical and aged care applications
iNVER-iQ Remote Monitoring System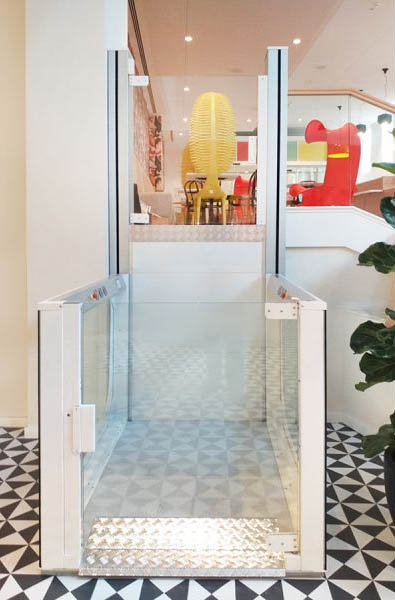 Crystal Mini Lift — Series II
The Crystal Mini Lift Series II features an ultra-modern design and added safety features, including an anti-slip aluminium floor and highly-resistant powder-coated frames. The Crystal Mini Platform Lift offers a budget-efficient, space-saving small elevator solution that provides immediate disability access to your building's entrance.
            Features of Crytal Mini Lifts

Anti-slip flooring
Minimal lift shaft works
Mechanical guard system
Thoughtful wheelchair lift configuration
Automatic electric locks
Clear safety glass lift panelling with LED lighting
Get a full retrofit lift package solution
There are many reasons why you may want to retrofit an elevator into your existing building, including a wheelchair platform lift for a building, making it more accessible. Platinum Elevators can customise a solution to suit any existing elevator shaft or a glazed metal structure to surround the commercial lift for both indoor and outdoor applications.
Streamline your project with a Custom Lift Pack
Review your design plans, get a quote with sample drawings
Need to know if the lift placement will fit your design? Budgeting costs for a commercial elevator? From design, specifications and lift measurements, to project management, our simple lift solution helps you plan and budget for a seamless installation.
1. Send through your specifications
Whether you need to validate your design or are working on a project that requires an elevator, send through your design and specifications for a quote & plan.
Get the right lift size and features suited to your needs and specifications, and how it will integrate with your plans in one convenient package.
3. Personalise lift package
Work closely with our lift design specialist to make any relevant changes to your elevator to ensure it matches your overall design and exceeds client expectations.
Receive a detailed outline, from build to installation, of the work involved, the costs and who's responsible, and how we'll help manage the entire project for a smooth and seamless experience.
Approachable and accommodating for our clients
Platinum Elevators have always been approachable and accommodating for our clients to attend their showroom and understand their product. They have a thorough process to ensure their lifts are installed correctly, on time and to the expectations of the client.
- Lauren Smith
Response time and level of customer service has been exceptional
Platinum Elevators have been a very accommodating and professional company to work with. The response time and level of customer service has been exceptional. As a commercial builder it is highly important to work with subcontractors who are efficient in their communications.
-Benjamin Warren
The office has been there to assist at all times
From first contact through to completion we have been really impressed, and happy, with the professional approach to our project. Our questions were answered clearly and with knowledge. The office has been there to assist at all times. The on-site installation people were so polite & friendly it was a pleasure to have them here. A lift is a big part of any of our projects and we are so pleased to have used Platinum.
- Wendy Beauglehole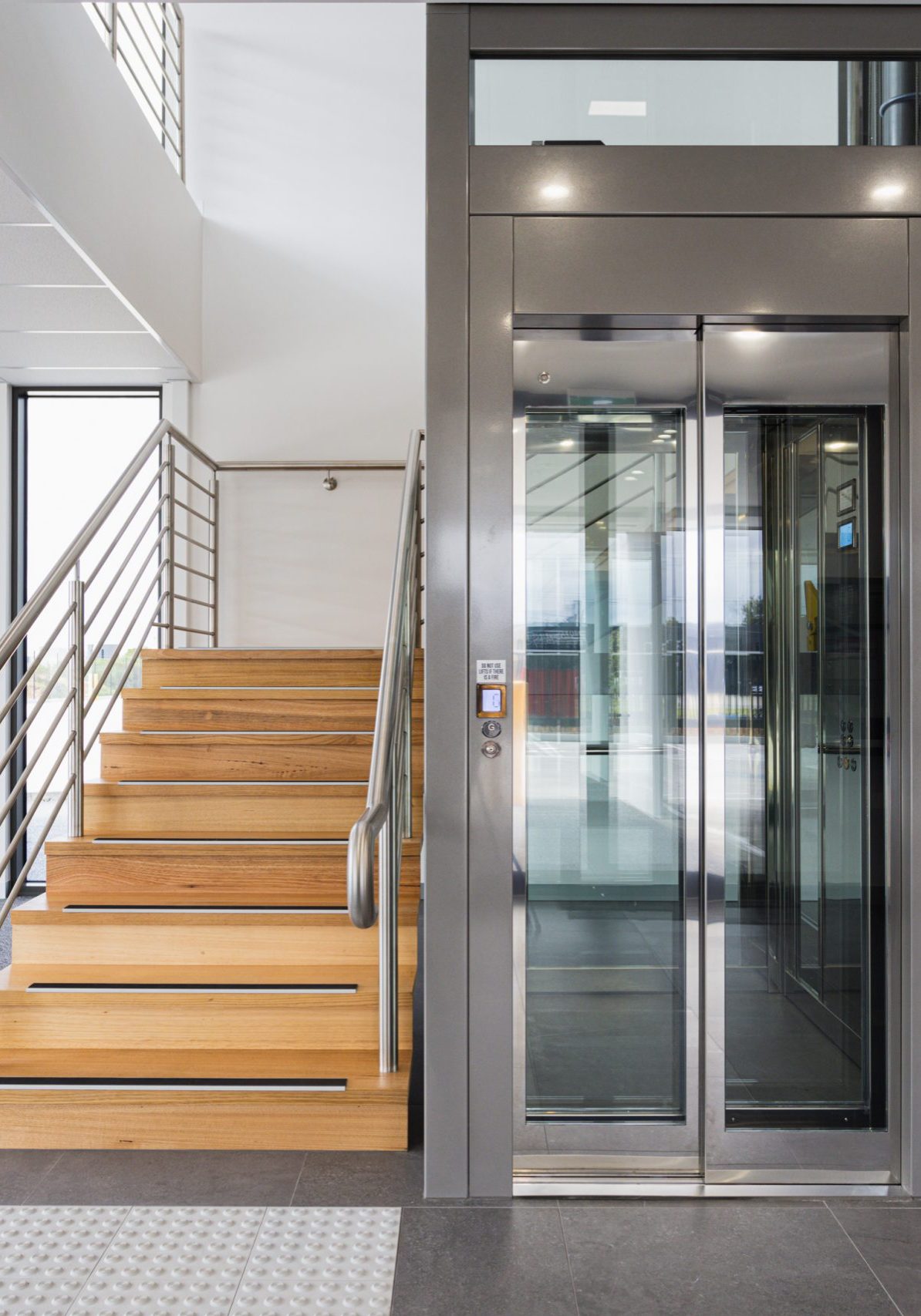 Benefits of designing and building your commercial lift with Platinum Elevators
From initial drawings to completion of your new elevator, we make it as simple and flexible as possible. With the Platinum Experience, we won't just help you design, build and install a residential and commercial elevator, we'll even manage the whole project for complete peace of mind.
Get inspired with Platinum Elevators recent work
Frequently Asked Questions
Need to know if your design is feasible?
No matter what type of lift you require or how much space you have, we can provide a customised lift solution to fit your needs.
Looking for inspiration?
Keep up to date with the latest trends on commercial & house lifts in Australia
MELBOURNE COMMERCIAL OR RESIDENTIAL BUILDING?
No matter what type of lift you require or how much space you have, we can provide a customised solution to fit your needs.