Elevate your expectations about what's possible in Melbourne commercial lifts. At Platinum Elevators, flexibility is the foundation of every commercial lift collaboration. We love working with developers, project managers, shopping centres, building managers, architects and builders to find a visual aesthetic that complements virtually any interior colour palette. With many finishes to mix and match, you have the freedom to completely personalise your commercial lift solution.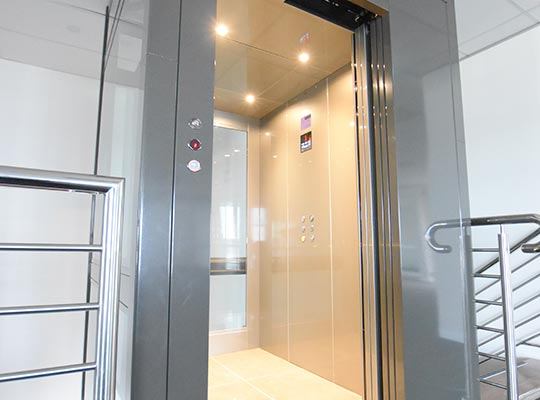 This general passenger 630kg lift is ideal for general purpose use and disability access. Available in hydraulic and traction.
COMPLIANT, DEPENDABLE +
FULLY PROJECT MANAGED
Did you know that every additional floor level of office space larger than 200sqm must have a DDA compliant lift? Rest assured, we are fully across relevant rules and regulations and can ensure that your commercial elevator meets all Australian Standards and disability access requirements (DDA). We will also work with all stakeholders on your behalf to expertly manage the installation of your commercial lift for no additional cost.
Yes, all of our commercial lifts meet disability access requirements.
Our commercial lifts can reach heights of about 12m, making them 'low rise' commercial lifts.
After the manufacturing process is complete, the installation time is about 2-4 weeks.
MELBOURNE COMMERCIAL OR RESIDENTIAL BUILDING?
No matter what type of lift you require or how much space you have, we can provide a customised solution to fit your needs.