Residential Sovereign Lift
Complying to AS1735.18 Passenger lifts for private residences, the Sovereign residential lift is one of the most attractive and captivating home lifts on the market. Platinum Elevators guarantee a minimum 300kg load rating with every Sovereign residential lift cabin configuration as 'standard', which makes it an industry-leading, mighty powerful home lift with manual swing landing doors. Platinum Elevators Sovereign residential lift cabin can be completely customised starting from 600 x 600mm all the way up to 1100 x 1400mm. Offering complete flexibility with design.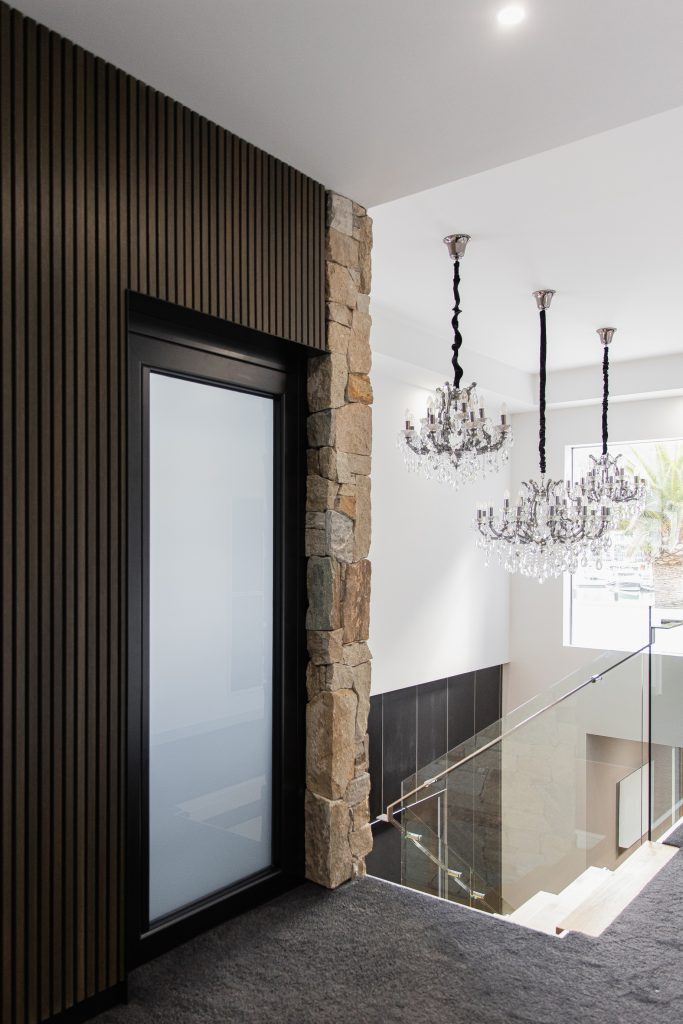 Your residential lift package includes
4 x LED Ceiling Lights
Full Height Flat Integrated door handles
Wide range of Luxury Cabin Wall Finishes
Guaranteed 300kg Load Rating
Digital Cabin Display
Full height control Operating Panel including sleek Button integration design.
Battery backup and Cabin lighting in case of power failure
Automatic return to lowest floor
Full height light curtain protection beams across cabin entrance
Over Load Alarm and Indicator
Creeping speed feature.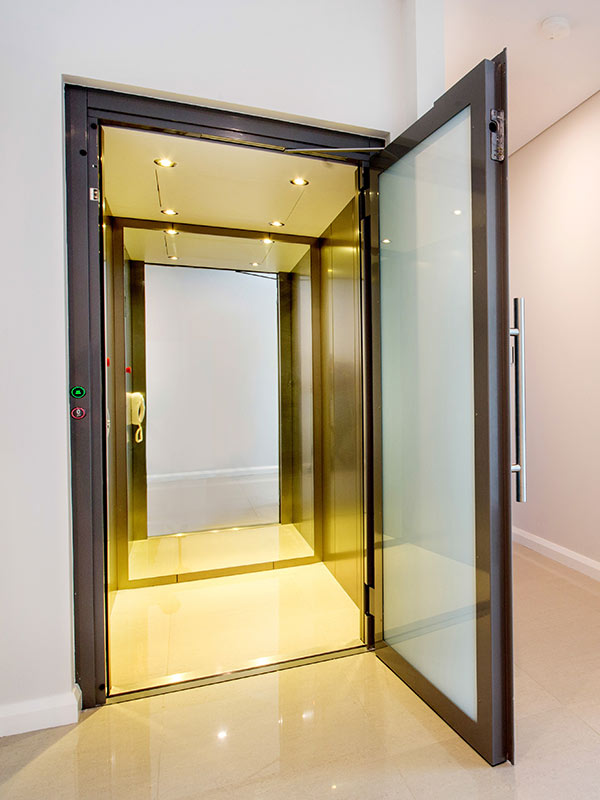 Complete design flexibility
If you are building a new home or looking to retrofit a luxury lift into an existing home, Platinum Elevators' highly skilled consultants can assist you with design, ideas and concepts to ensure you get the best residential lift in the most practical and suitable location. You will be amazed where we can incorporate a luxury home lift into any building design to maximise space and save on builders' works.
Platinum Elevators can customise all residential lifts to suit you. This includes the cabin size to suit any existing shaft or we can customise a Glazed Metal Structure to surround the lift in both indoor and outdoor applications, presenting a luxury elevator and state-of-the-art features.


600w x 600d to 1100w x1400d (mm)







300kg - Single Phase 25amp 400kg - Single Phase 32amp


300kg - Single Phase 25amp 400kg - Single Phase 32amp