Crystal Mini Lift – Series II
Ultra-modern and compact. The Crystal Mini Lift - Series II is your immediate disability access solution for any new  or existing building.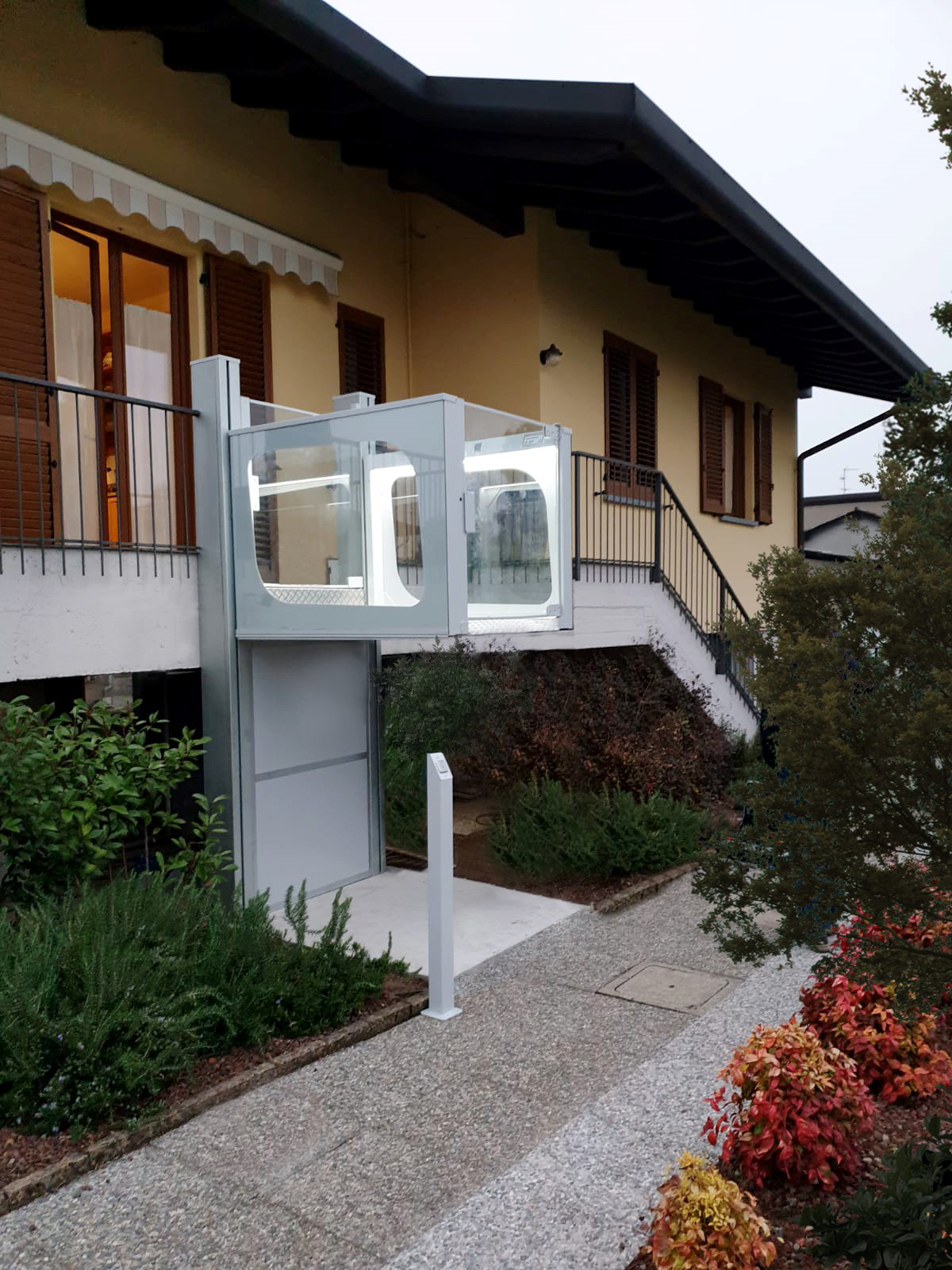 Your perfect space saving solution
Installing ramps and ease of access points is a costly process for any building project. The Crystal Mini Lift - Series II is a budget efficient, space saving solution offering immediate access to your building's entrance. It adheres to all limited mobility access requirements to provide you with your certificate of occupancy quickly. With a thoughtful configuration it is able to accommodate disability access needs and includes powder coated frames, anodised aluminium uprights, clear safety glass panelling with LED lighting, mechanical guard system, anti-slip aluminium floor, glazed doors with semiautomatic closing and electric locks. This lift complies to AS1735.15.
Each Crystal Mini Lift - Series II package comes with:
Powder coated frames

Anodised aluminium uprights 

Clear safety glass panelling with LED strip lighting

Mechanical guard system

Anti-slip aluminium floor

Glazed doors with semi automatic closing and electric locks
Auto-dial phone with Integrated phone button

Emergency Battery backup & cabin lighting in case of power failure

Overload alarm

24x7 local service support