You're ready for a residential lift to make your day-to-day life easier. You've found ideas of what you like, or you're considering buying a home with one installed and you're almost ready to commit. Or maybe you already have an elevator and you're questioning its structural or mechanical health. Whichever boat you sit in, it looks like you're here because you have questions like these:
"How long do lifts last?"
"Do elevators need to be replaced?"
"How do you service an elevator? How often? How much?"
"Will I save money if I install when building?"
"Is it going to be hard to retrofit an existing home?" 
The answers to these questions and more lie ahead. But first, to get the information tailored to you, what kind of lift owner are you – the builder, the retrofitter or the buyer? Here's a quick rundown: 
The builder


You're about to build the home of your dreams and you want to install a lift now to save later down the line.

The retrofitter


You love where you live and never want to leave (and why would you?). You're ready for a lift to make life easier.

The buyer


You've just bought a home (or are about to buy) and it comes with a lift, you want to know that it's safe and will last long term without emptying the bank account because of upkeep.
Ready to take the worry away? Read on to get all the answers you need to know. 
The Builder 
If you want to install a lift into the build of your home, the question on your lips is probably: "Now or later?" Here's what you need to know: 
"I'm building a home and if I install a lift now, will I save on renovations down the line?"

In short, yes. If you're still in the early build phase of your home it will make it easier down the line in terms of avoiding the frustrations of renovations, extra construction costs and potential electrician costs. It's worth saying that a retrofit is always possible and a professional lift provider will have enough experience to make the process as cost-effective, seamless and as non-disruptive as possible.  
"If I install a lift too early, will it become obsolete before I need it?"

No, your lift won't become obsolete provided you make good decisions from the get-go. This includes choosing a good provider, ensuring you keep on top of your routine servicing. A good service provider should make lifts to last 30 years or more, be backed, engineered well and made with quality parts. Lifts should be built to last (roughly a 30 years lifespan) so you shouldn't have to worry about it breaking. A good service provider will take your worry away, sending you reminders when it's time for a check up. 
"Why should I install a lift early? How does it benefit me now?"
There are several benefits that come along with a preemptive lift install: 
You get to enjoy a smoother lifestyle before you

need

it. Transporting furniture, musical instruments or other heavy loads is helpful. 

Lifts make life easier if you:

Or your family has an injury

Have older relatives visit or stay

Have older pets who can't get up stairs

You increase your property value

, making your home more desirable if you ever plan to sell or rent it out

Lifts can be a statement of luxury – a well designed lift is a feature piece that brings a "wow" factor to your home.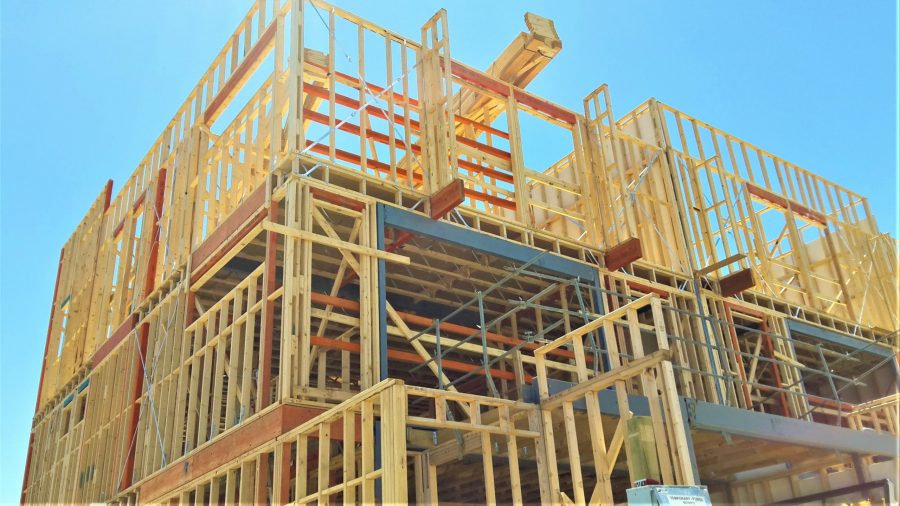 The Retrofitter
If you're ready to make a few small changes to tailor your home to your needs (current and future) helping you live in more comfort and style, it's the retrofit time! Here are some of your questions answered:
"Will a retrofit be too hard or majorly disrupt my life during installation?"
When you get a retrofitted lift designed and installed it should not be a stressful process. A good team (designers, installers and technicians) will make sure your project is seamless from start to finish so you can enjoy the fun part – finding a style which suits you best. A good plan means you should know the who, the what, the how and the when of installation days so you can plan your life around any temporary disruptions.
"What if I don't have enough space for a lift?"
You'd be surprised at just how compact residential elevators can be – the smallest size is a one-person lift at 600mm x 600mm. A nifty technician can install a lift in the tightest of places, like the inside of your stairwell for example. If there is truly no space inside your home, you can even have the lift's shaft built outside the home as a small extension.
"Will a retrofit be too expensive?"
While you can definitely save some costs with an install during the original build, it's still very attainable to install a home elevator as a retrofit. On average, an elevator retrofit should cost between $35,000-$65,000 depending on the style and height you want.
The Buyer 
Congratulations, you've just bought a home (or maybe you're about to) and it comes with a lift! Chances are, you have some questions about it…
"How old is it? Is it well made and safe?"
When faced with a pre-built lift, the first thing to do is ask the previous owners for a copy of the elevator's manual and service history. This should give you:
The basics on the make and model
When it was installed and;
If it's been well looked after with regular services.
It's worth booking in for a Service and Safety audit sooner rather than later, even if the past owners are able to provide you with service history. The audit will accurately identify the current condition of your lift and make sure it's safe for future use. Older lifts that have been neglected (no regular servicing) or poorly made (parts) will likely need some parts replaced to decrease more costs down the track.
"Will it last?"
Lifts should be built to last (30 years plus), but if your new lift hasn't been looked after properly with regular services, it's likely it will need some repairs and parts swapped out to protect its future longevity. Ask for the elevator's service information before you buy your home and then get a second opinion from a provider you trust.
"I don't like the current style, can I make changes?"
Yes! You can absolutely tweak the design to modernise it inline with your style. Customisation will vary depending on the model, but you'll be surprised at the difference that can come from colour, new flooring or new lights. From digital displays, colourful skinplates and push button options, there are plenty of ways to customise an existing elevator.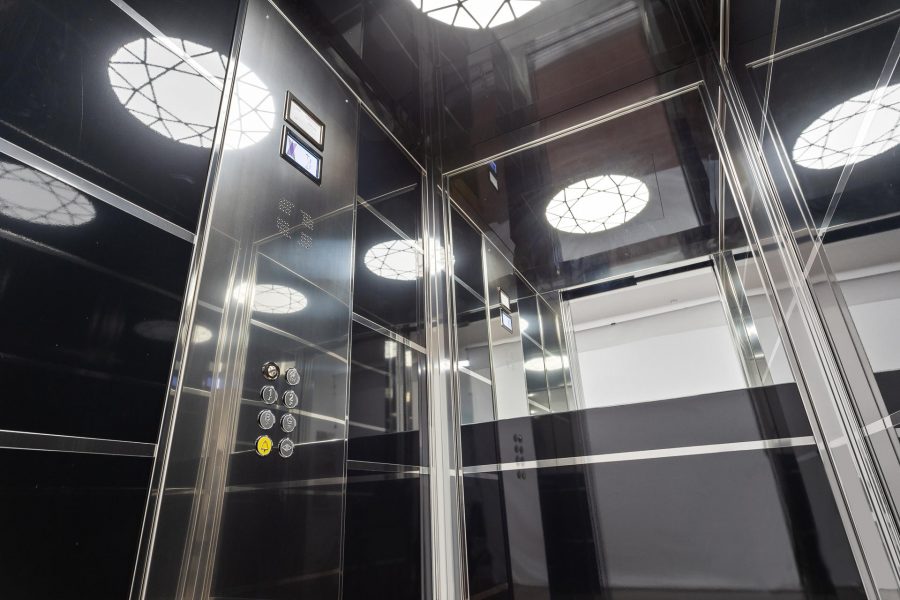 How to look after your lift to make sure it lasts
Preventative care is always better (and less expensive) than repairs because neglect means a snowball of expensive repairs. If you practice good maintenance with once-yearly service and safety audits, you'll be right as rain. These will:
Ensure all the components of your lift are working well 

Replace or update any parts needed from normal wear and tear

Minimise chances of breakdowns

Keep your lift running long-term 

Prevent any major damage happening to your lift in the long run. 
Got questions? Here's what you need to know:
"How often do lifts need a service and safety audit?"
You only need to have your lift serviced and safety checked once a year.
"Who can service your lift?"
Qualified service technicians who have a good understanding of your type of elevator. It's important you don't try to service your lift yourself. If done improperly, it could have a dangerous impact on the safety of your elevator.
"How much does a service and safety audit cost?"
Servicing your lift will cost between $400-$600 depending on your lift's condition and whether any parts need to be replaced. This cost may go up if you skip regular maintenance and services and need major repairs or replacements.
"What do you do if your lift breaks down?"
Residential lifts, made from high quality materials are unlikely to break down when serviced regularly. If your lift does breakdown, get in contact with your service technician for help right away.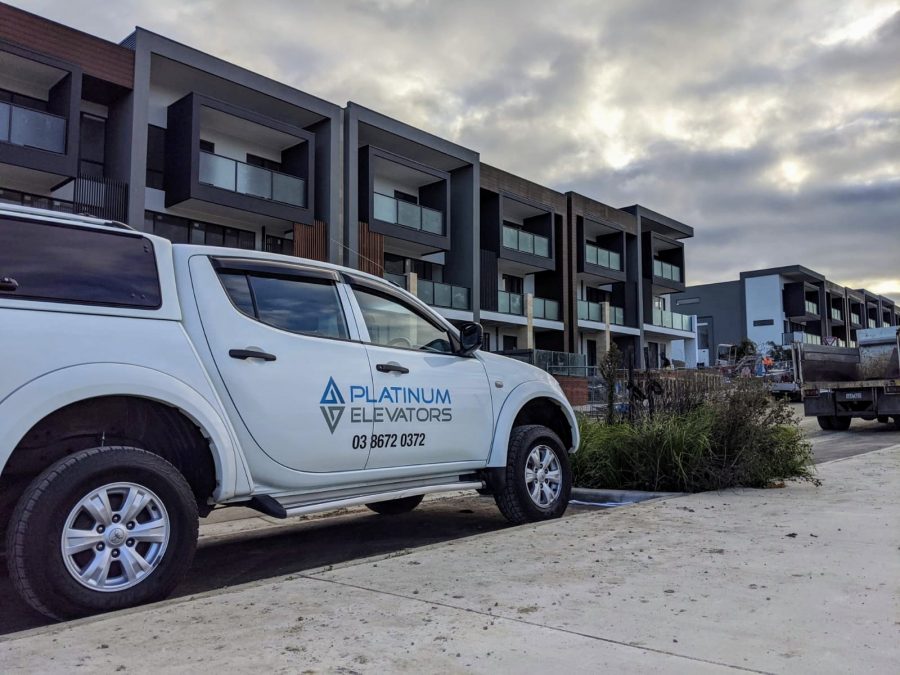 Whether you're building, retrofitting or buying a home, an elevator can be a great investment into your future. So bookmark this guide for future reference or reach out to ask us anything lift-related! After all, an elevator is a big decision and you want to make sure it's the right one.