Are you trying to facilitate more space in your home or workplace but don't want to undergo a lengthy renovation process to build an entire new floor? Maybe you have high ceilings, but not so high you can build a whole new storey. Let us introduce you to the mezzanine level. 
Not quite its own floor, a mezzanine exists as a floating level openly suspended between the ground and first floor or roof and can be a great way to utilise unused space in your home or commercial building. Not only useful, the mezzanine has also become a stylish way to convert a space into a real showstopper. 
To give you some ideas on how a floating level can really transform your space, we've compiled a few of our favourite examples from around the world. A word of warning, you'll definitely want to rush out and transform your space after looking at these inspiration pictures. 
Keep reading for some serious mezzanine inspiration to transform your space. 
1. Create Extra Seating Space /
BeanBar Café
, Qingdao City, China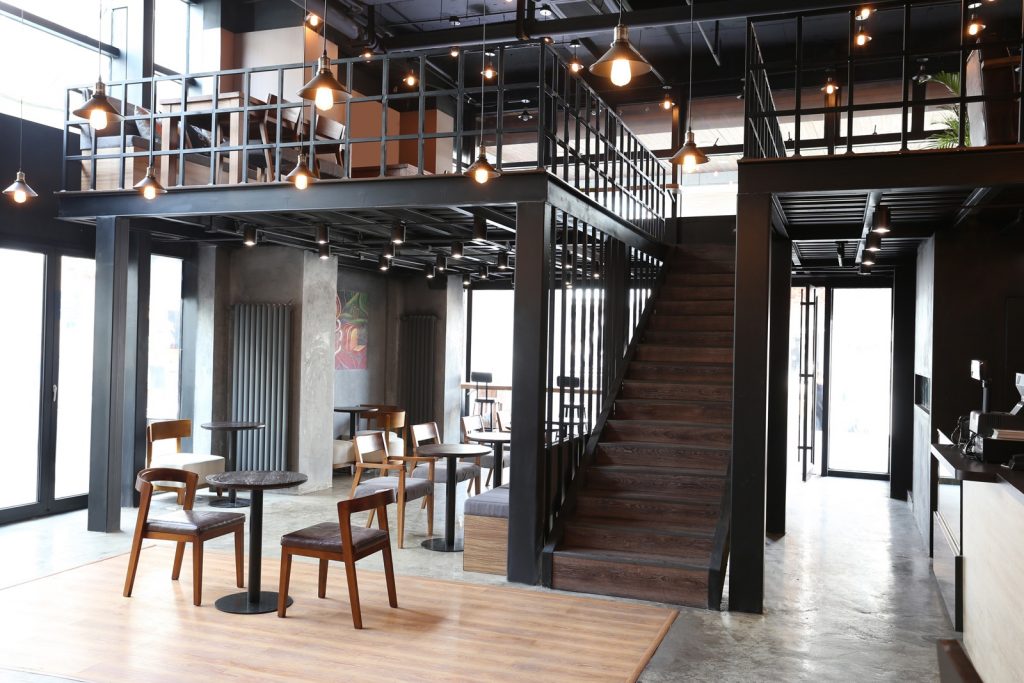 A stylish and modern addition, many restaurants and cafes use mezzanines to double their dining area by utilising unused roof space, like the clever folk have done at BeanBar Café in Qingdao, China. The addition of this floating level allows them to seat more customers, while keeping enough space between tables to prevent overcrowding or ruining the atmosphere.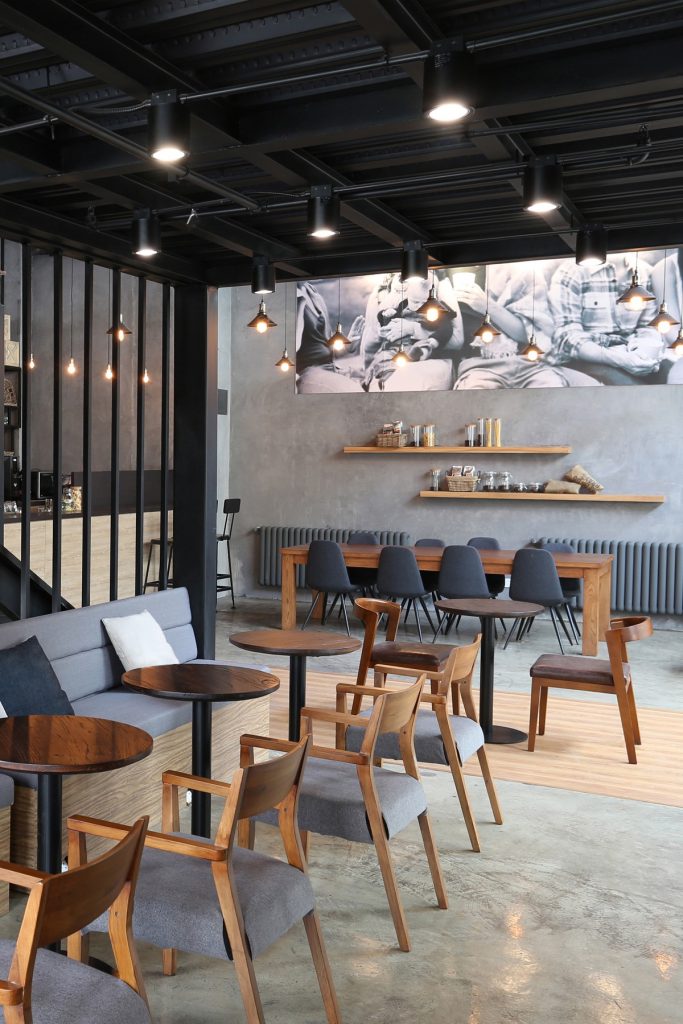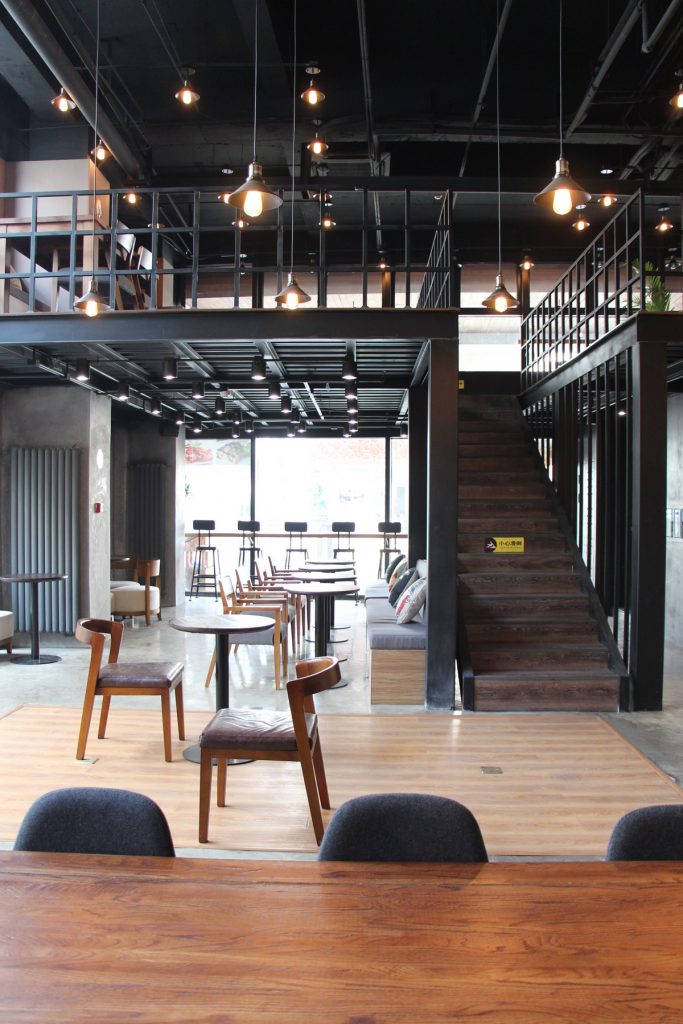 This mezzanine is also a beautiful (and stand out) design feature with its black steel details complimenting the industrial aesthetic of the cafe. The undercroft also helps to section off the ground floor, creating a more private atmosphere for customers while adding dimension to the room.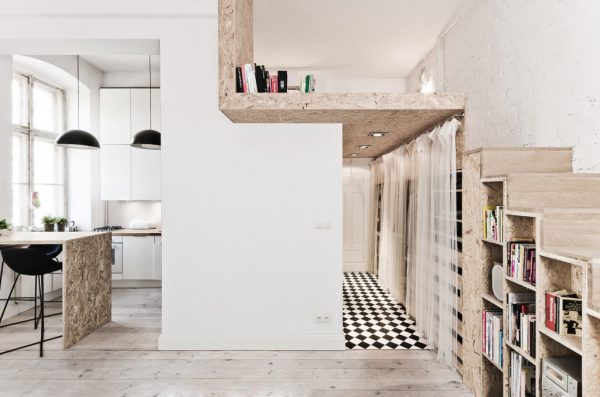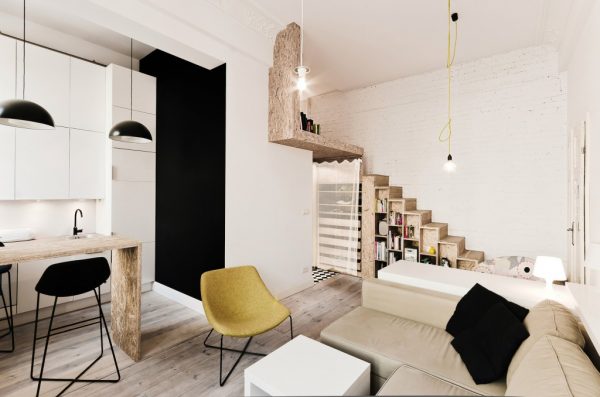 Building a mezzanine can be a great way to transform smaller homes and apartments. That is exactly what Polish architect, Ewa Czerny, did when tasked with designing the interior for this 29sqm home in 2012.
29sqm?! While you might think that's tiny, add a mezzanine and you can turn even the smallest space into a liveable home.  
Speaking with online architecture publication, Arch Daily, Czerny explained, "29 sqm is a rather small space to live in. Therefore the priority of this makeover was to maximize the space and to create an independent bedroom. The ceiling at 3.7m didn't allow the designer to create two equivalent levels, but it was possible to build a semi-mezzanine."
Speaking with online architecture publication, Arch Daily, Czerny explained, "29 sqm is a rather small space to live in. Therefore the priority of this makeover was to maximize the space and to create an independent bedroom. The ceiling at 3.7m didn't allow the designer to create two equivalent levels, but it was possible to build a semi-mezzanine."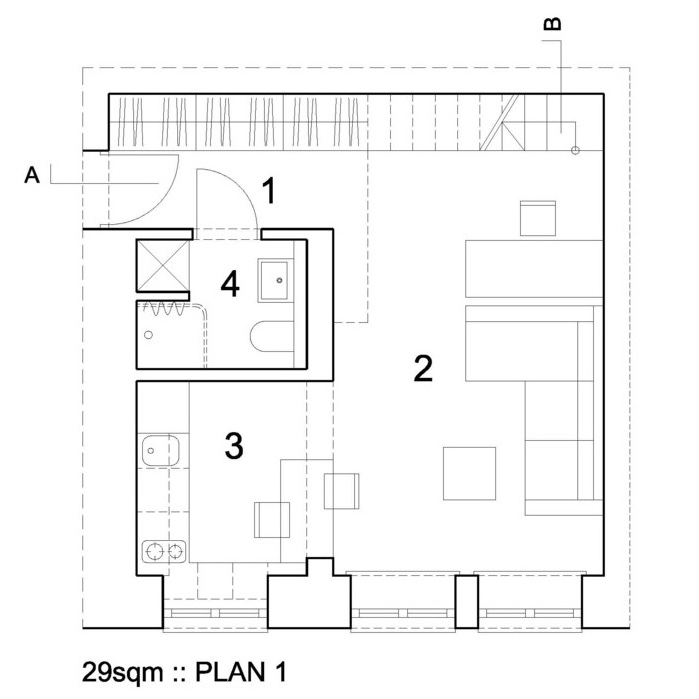 By building a floating level in this open plan home, it allowed the designers to create a private bedroom space, separate from the main living areas. The designers were also able to incorporate extra storage into the mezzanine stairs allowing them to fully maximize the space. With smaller homes becoming a definite trend, this is one way to utilise as much space as possible while still feeling like you've got room to live.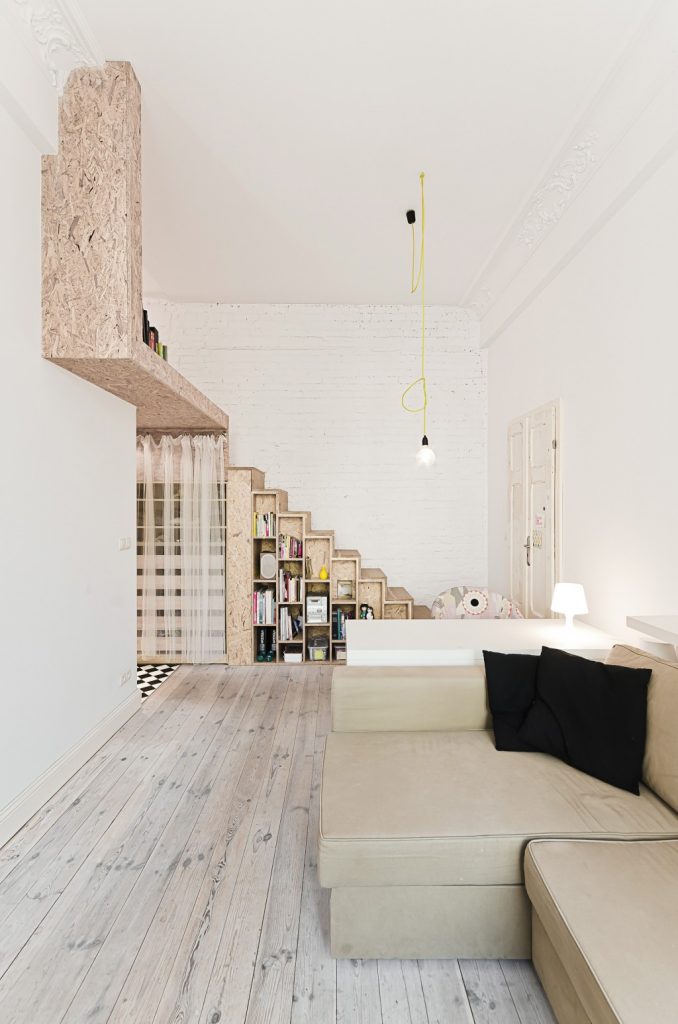 3. Industrial Warehouse Space
Feeling a little tight for desk space or manufacturing room? A mezzanine can be a great, cost effective way to expand your workspace. Food Processing Technology is a digital publication and information base which details products, trends and services in the food processing industry. 
"A successful company will often outgrow its original building or warehouse, which means they either need to move to a new building or find an affordable way to increase the space in their current building." — According to Food Processing Technology
They explain that, "A lot of industrial or commercial warehouses have an excess of unused vertical space, making them the perfect place to install mezzanine floors or structures" which "can be implemented to increase storage space, add extra offices or add another floor level."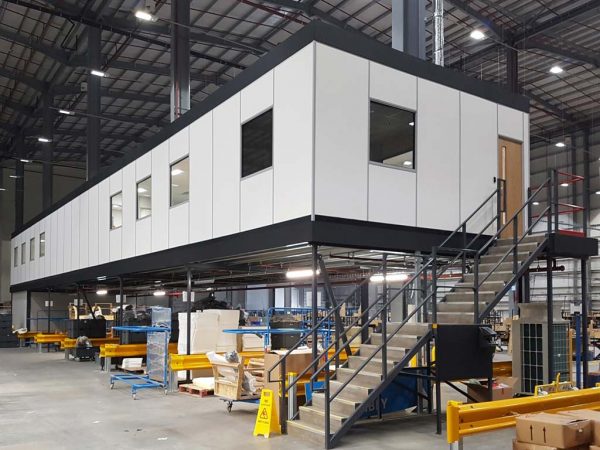 In the above design from Avanta Workspace Creation you can see how a mezzanine has been built into this UK warehouse to create a separate office for administrative and management staff. They are now able to oversee the entire warehouse and remain in close contact with their workers.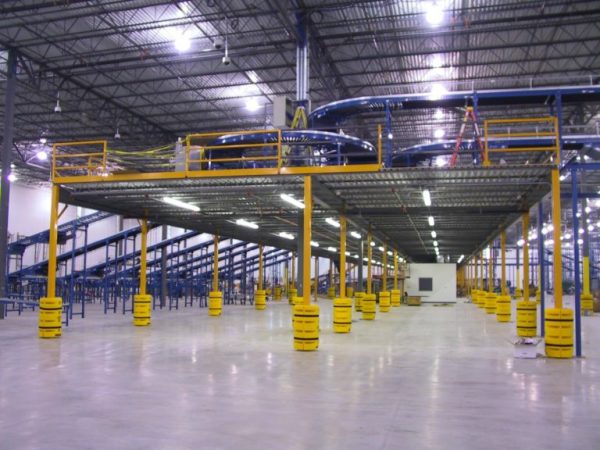 This mezzanine from Shelving Inc. demonstrates how a floating level can be used to gain access to higher up machinery. It's highly functional and allows staff to reach what they need without the risk of injury. Mezzanines are also useful if your warehouse operates on a conveyor belt system. In this scenario, it can be used to create safe and efficient workstations at higher up points across the conveyor belt. 
4. Create a Separate Business Space Away from Customer Areas /
Glitz-Hair, Taichung, Taiwan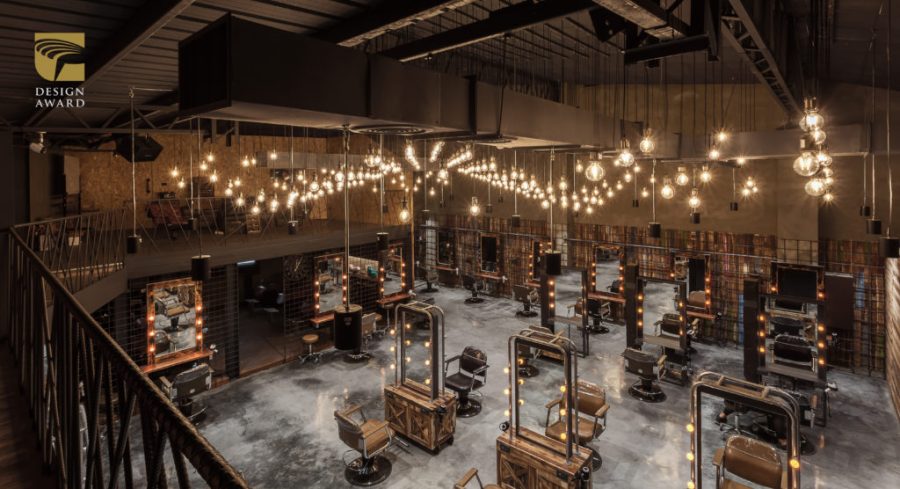 Taiwan based designers, Han-Yue Interior Design, were responsible for the unique design of Glitz-Hair Salon in Taichung, Taiwan. With so much roof space in the converted warehouse, they decided to build a mezzanine section to divide up the building. 
The ground floor hosts different customer areas separated by function. Upon entry, customers are greeted by a reception desk and drinks bar. The open floor is where the main hair stations are located, while the undercroft beneath the mezzanine is sectioned off into a more private hair washing station.  
With space now available upstairs, the upper mezzanine provides room for offices, meeting areas and extra storage, while still allowing workers to oversee the floor. 
No space was left to waste in this aesthetically stunning, but equally practical design. Extra storage space was even built into the mezzanine stairs to display products available for purchase.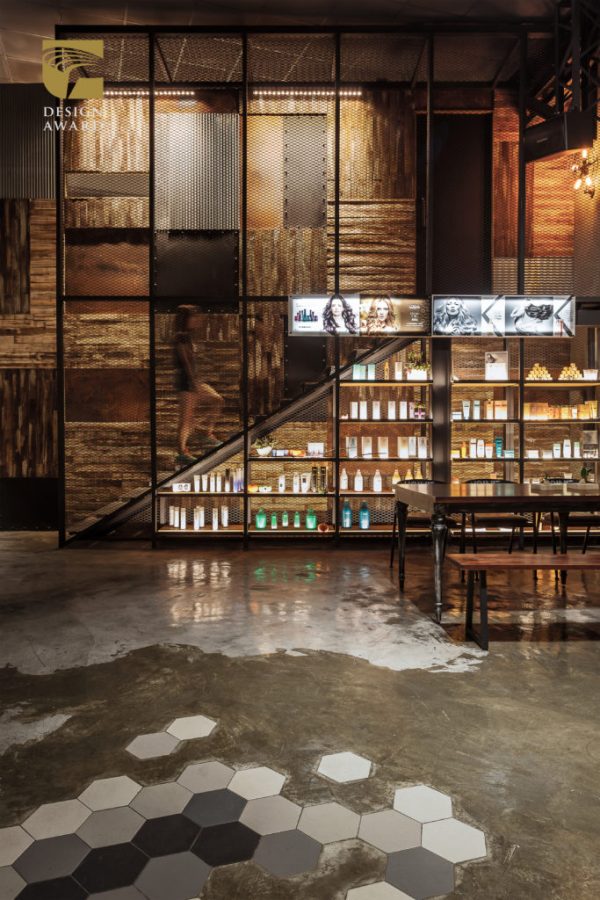 For Glitz-Hair, the mezzanine allowed them to have a space away from the main customer areas that they can use as needed. It also elevated the visual appeal of the salon and helped to create the building's unique layout and eye catching design.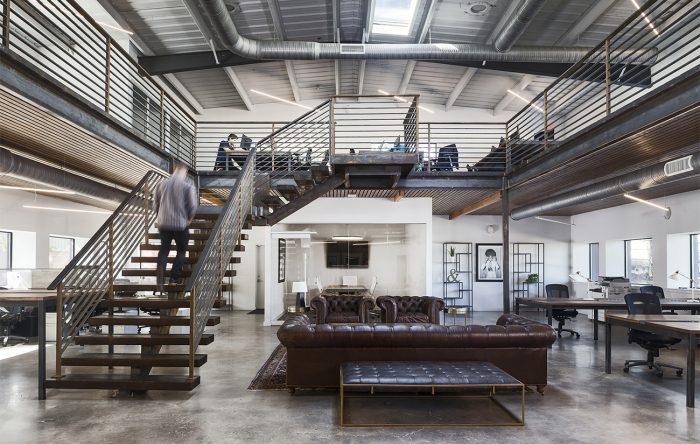 According to CNN, renovating former warehouses into new apartment complexes or workspaces is a modern architectural trend that is sweeping the globe. 
A popular way to maximise the large roof space of such buildings is to incorporate a mezzanine into the design, seen here by the designers at Mark Odom Studio for Leavander Coworking, a communal working hub for freelancers and small companies in Austin, Texas.
 By building a mezzanine, not only has it helped to maximise the workspace available, but it also helps to section off the room and create more privacy for its users. The areas underneath the mezzanine are also converted into private workspaces and meeting areas.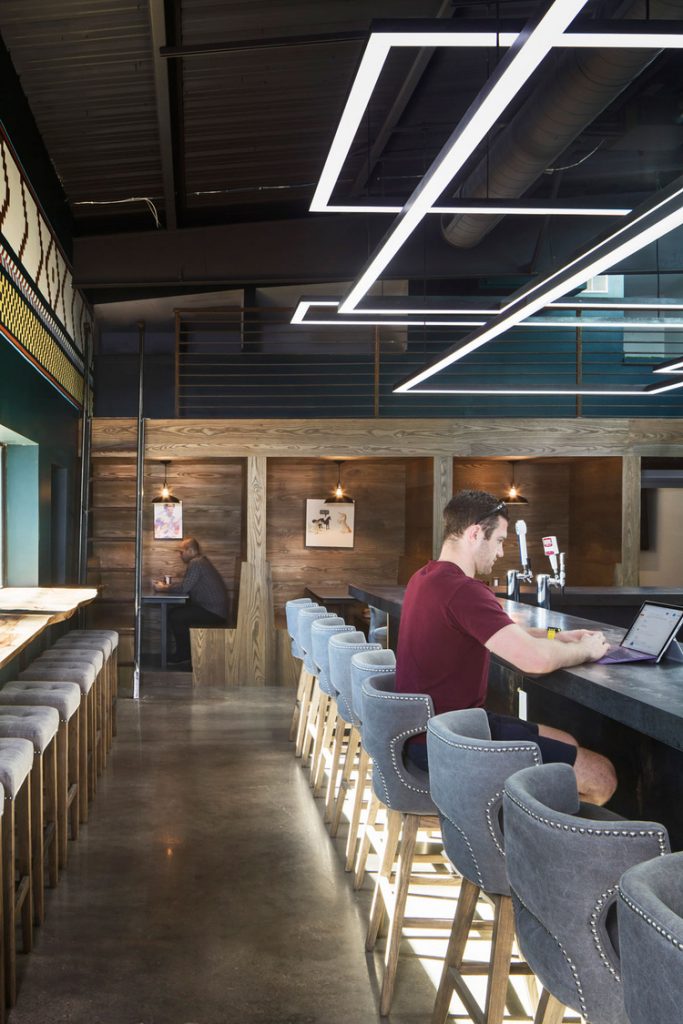 According to the designers, "One side of the building was designed for more intimate corporate affairs with formal meeting rooms, smaller group work spaces and individual phone booth pods. The opposite side of the building, designed as an open floor plan with mezzanine above, was created with computer stations along the edge for individual moments, as well as meeting rooms and phone booths for private moments."
Leavander Coworking Space demonstrates how a mezzanine can be used to break up a larger building and create more secluded working zones, without making too many major structural changes.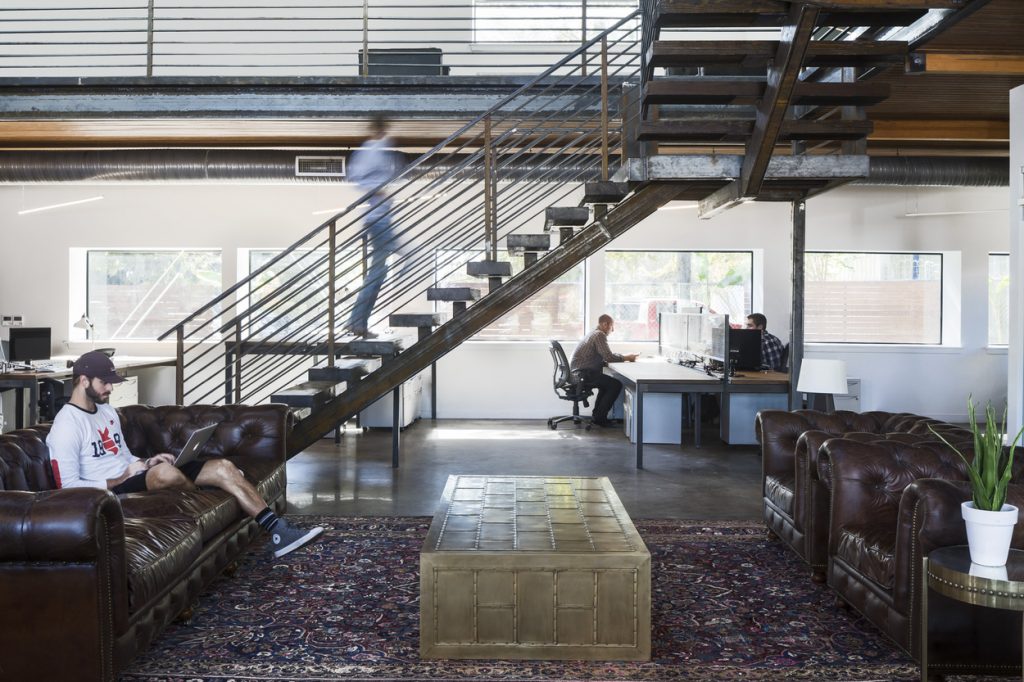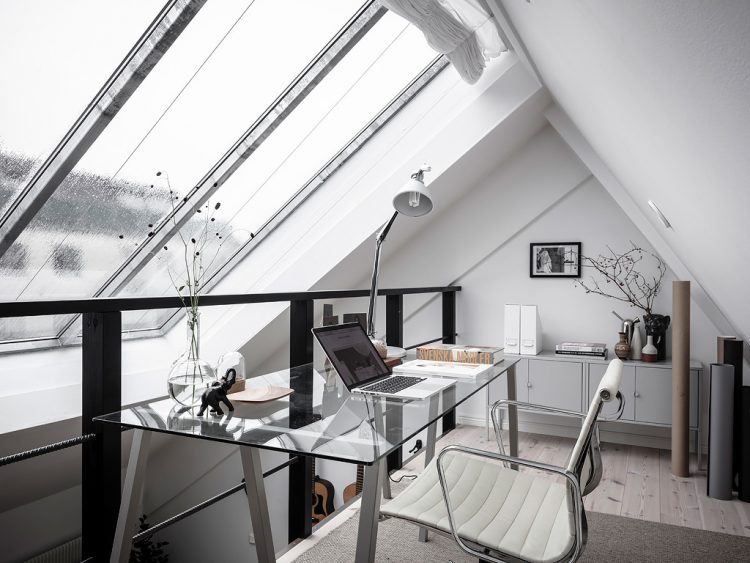 Building a mezzanine can also be a way to add more floor space, without cutting off natural light supply in buildings with limited windows, as seen in this Swedish apartment from Entrance Real Estate. 
This design takes advantage of the slanted roof, which could otherwise be difficult to build around. With the main room also relying on skylight windows as its main light source, building a mezzanine means they have been able to add an extra level without cutting off light to the bedroom below. 
The end result is the perfect home office that compliments the building's existing structure and maximises space.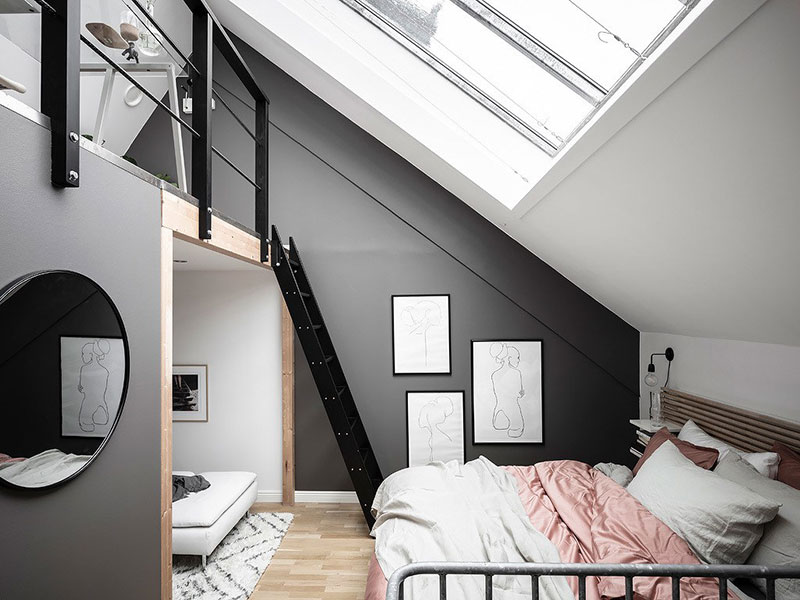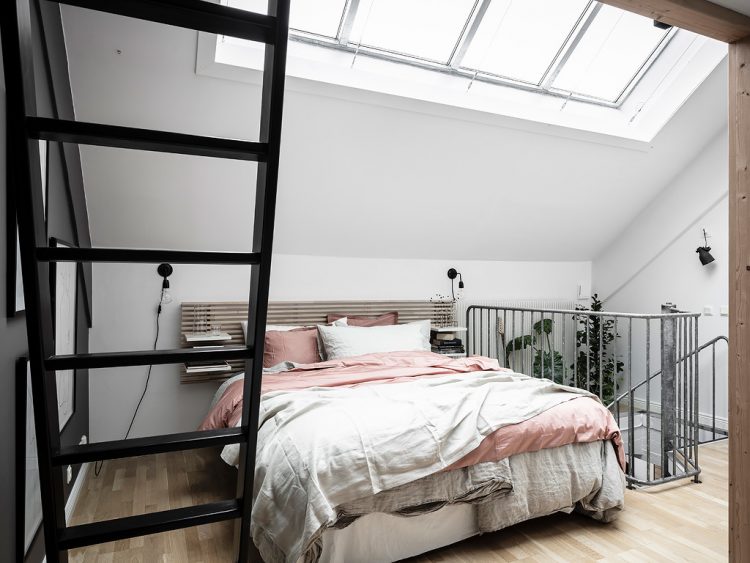 7. Elevator Access in
Celebrity Smart Home
with Glass Lift / California, USA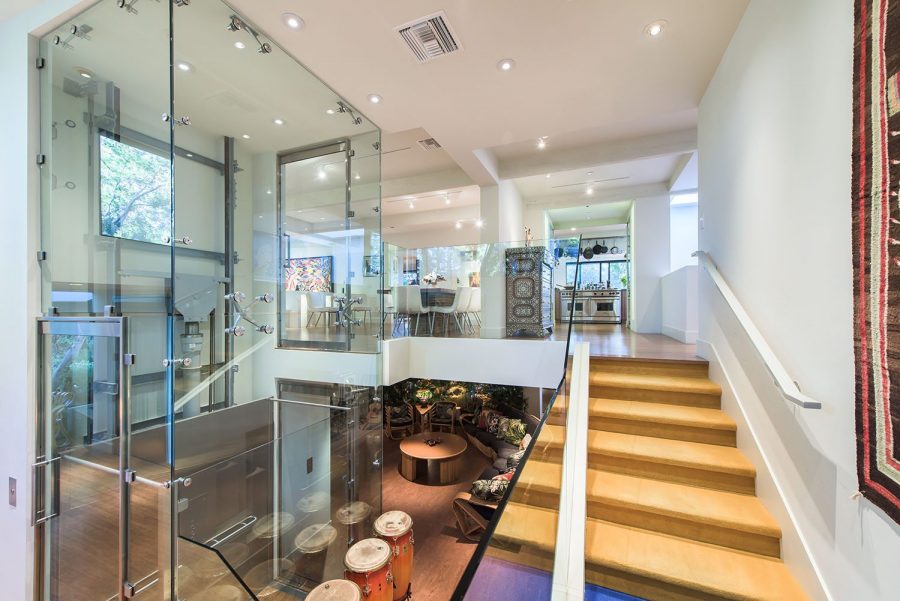 While mezzanines can be a beautiful design feature in any home and a great way to maximise space, they can potentially be restrictive to those with disabilities or limited mobility. This is where a mezzanine elevator can really open up your options. 
A great example of this is featured in California Home. This Trousdale home incorporates a stunning glass elevator to connect the mezzanine to the main level. Along with increasing accessibility to the mezzanine floor, the elevator is also a beautiful design feature itself and conveys a sense of luxury to all who visit. 
You've Got Mezzanine Inspiration For Days… So What Now?
The best way to get a beautiful and functional mezzanine to transform your space is to get in contact with your favourite local architect or builder. They can help ensure that you end up with an expertly crafted floating floor that takes your home or workplace to the next level (literally). 
Once built, you may want to look at including elevator access to increase accessibility, future proof your home or make it easier to transport heavy items and bulky machinery between floors. We have a whole article dedicated to installing an elevator to support mezzanine access which you can find here. 
Header image source: Entrance Real Estate