The short answer is most probably. 
A mezzanine is an intermediate level between two floors in a building and can be a great way to utilise unused space. Usually relying on steps or ladders to access, it can often be difficult for young children and those with disabilities or limited mobility to make use of. While the transport of bulky items or furniture into the space can prove difficult. This is where an elevator may be of use. Yet it is important to note, elevator requirements for a mezzanine space does vary between commercial and residential buildings. 
Do you need lift access to your business' mezzanine level? 
Yes. If your mezzanine is an area open to the public it is against the Disability Discrimination Act to have restricted access to those in wheelchairs or with limited mobility. If your mezzanine is over 200sqm, the Building Code of Australia 1988 actually considers it a separate floor and therefore will be required to have lift access. 
Outside of legal requirements, installing an elevator to your mezzanine provides access to staff or guests with disabilities or limited mobility. If your mezzanine is a part of a warehouse or storage facility an elevator will also assist with the transport of heavy goods, preventing your staff from straining or injuring themselves. 
Installing an elevator into your business also provides a sense of inclusivity. By failing to have access to all parts of your building, you could unintentionally isolate your customers or employees. Reducing customer and employee happiness, and potentially deterring customers from visiting your business moving forward.
Read more about the other benefits of having an elevator in your building here.
Do you need lift access to a residential home's mezzanine? 
No. However, while there are no legal requirements to provide lift access to additional floors in your home, access will be restricted for those with disabilities or limited mobility. By installing an elevator you will ensure family and friends of all ages and ability are able to enjoy every part of your home, giving them a stronger sense of independence. 
Understanding the laws surrounding lift access to mezzanine levels within commercial buildings, Australian DDA Requirements and why it matters.
When considering installing a lift to your mezzanine, it is important to understand the legal requirements involved.
The Disability Discrimination Act (DDA) requires that, by law, public places must be accessible by those with disabilities. If your mezzanine is in a commercial building, you may actually be required to have lift access to comply with DDA requirements.
In your building, any additional floor accessible to the public must have lift access and if your building is an office additional floors over 200sqm require lift access. If your mezzanine is over 200sqm, the Building Code of Australia 1988 actually identifies it as another storey, and states that it must provide elevator access.
There are very specific standards, known as the AS1735.12, required for a lift intended to be used by those with disabilities or limited mobility.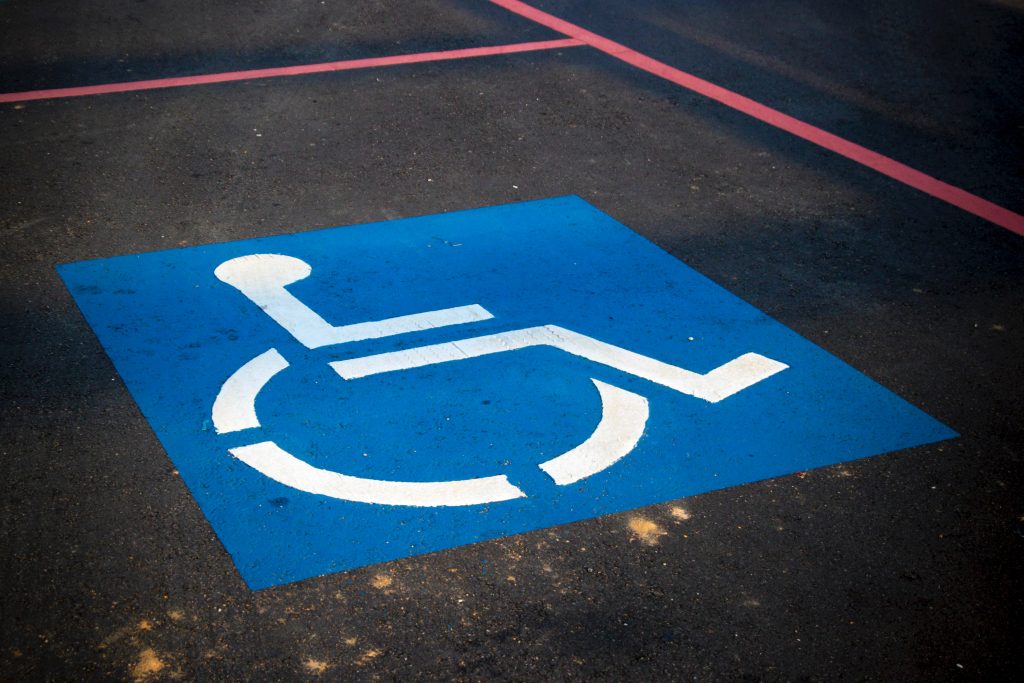 Why DDA requirements matter
If your lift is not custom made to DDA requirements, it could actually prevent the lift from being accessible to people with a disability. For example, when not built to AS1735.12 standards, elevator call buttons are often out of reach for those in wheelchairs. Similarly it is important that there are tactile, raised braille to ensure that those with visual impairments are also able to use the elevator. Lift call buttons are required to be placed according to AS1735.12. If they are too close to the elevator corners they may be unreachable by those in wheelchairs, but if located too far away from the corners users with visual impairments may be unable to find the call buttons. 
"People with disability are three times as likely to avoid an organisation and twice as likely to dissuade others because of an organisation's negative diversity reputation. – The Australian Network on Disability"
The Australian Network on Disability (AND's) provides a variety of facts and statistics on why you should ensure that your building is equipped with elevators and disability support. These statistics show that: 
One in five Australians, (more than 4.4 million people) are living with some form of disability. 

Of those 4.4 million people, 76.8% have reported a physical disability as their main condition. 

Over 47% of Australians with a disability are of working age (18-64).

Research

has demonstrated that when businesses support their employees' health and wellness, the percentage of "engaged employees" has risen, on average, from 7% to 55%. 

People with disabilities are twice as likely to recommend against a business or organisation with a poor reputation for diversity and accessibility. They are also three times more likely to avoid a business altogether because of its diversity and accessibility reputation.
The AND's 2017 Confidence Survey identified that although 67% of businesses who participated believed disabled people were a part of their customer base and 57% felt they were an important part of their business, 62% had not done anything in the previous 12 months to make it easier for those living with disabilities to access their business. Even more, only 22% of businesses who participated planned to rectify this in the following year. 
By ensuring there is lift access to all parts of your building you create a stronger sense of purpose in your business and ensure that you are not unintentionally isolating customers or employees. 
How to choose the right commercial elevator for a mezzanine
You want to make the use of your mezzanine as effective as possible and you have decided an elevator is a good fit for your business. But which one is right for you? There are a wide range of commercial lifts on the market in Australia and there is certainly one available to suit your needs. But with so many different styles and options available, it is important that you know what to look out for and what to consider.
What to look for when selecting a commercial elevator:
Is your chosen design DDA compliant? 

Is your chosen lift design registered with Worksafe Australia?

Are you having a registered electrical contractor complete your lift installation?

How far do you need your elevator to be able to travel?

What weight allowance do you need for your elevator? (Will it just be transporting small numbers of people, large groups, or heavy items and machinery?) 
Safety features to look out for: 
Battery backup and cabin lighting in case of power failure 

Overload alarm and indicator

Braille and handrails to provide further accessibility support 

Whether you want to include fire-rated lift doors.
It is important to have your commercial elevator designed and installed by reputable and trustworthy industry experts to ensure that all of your design needs, as well as safety and legal requirements, are met.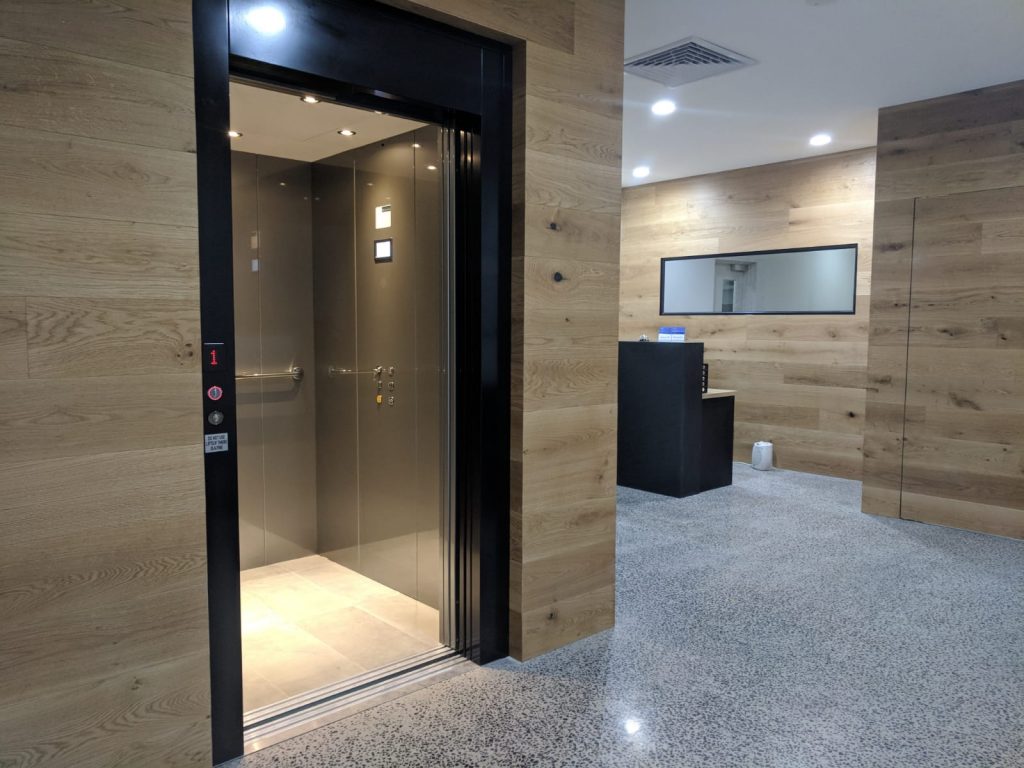 When it comes to deciding whether your business or home needs to install an elevator for your mezzanine it's important to remember lift access provides greater access for everyone. In turn this makes better use of your space as your mezzanine gains greater universal function. 
Contact us now for your free quote to see how we can install elevator access to your mezzanine now or call us on (03) 8672 0372. Alternatively, visit our showroom and meet with one of our industry professionals.