As Melbourne residential living continues to grow upwards, many homeowners are gravitating towards the idea of an elevator, but are concerned they don't have enough space in their existing home to install one.
Sound familiar?
Some of the most common questions we get asked is: "Is my home big enough for a home lift?" and "what's the smallest size I can have?"
And the answer is YES, most likely. Innovation and technology has come a long way and this means home lifts are now smaller and more compact than ever. So whether you have a tight townhouse in the bustling heart of Brunswick or a spacious retreat in the beautiful Dandenong Ranges, we're sure we are able to retrofit an elevator that will not only suit your home, but will fit as well!
You'd be surprised at just how tight some of the spaces are that we can install a home lift into.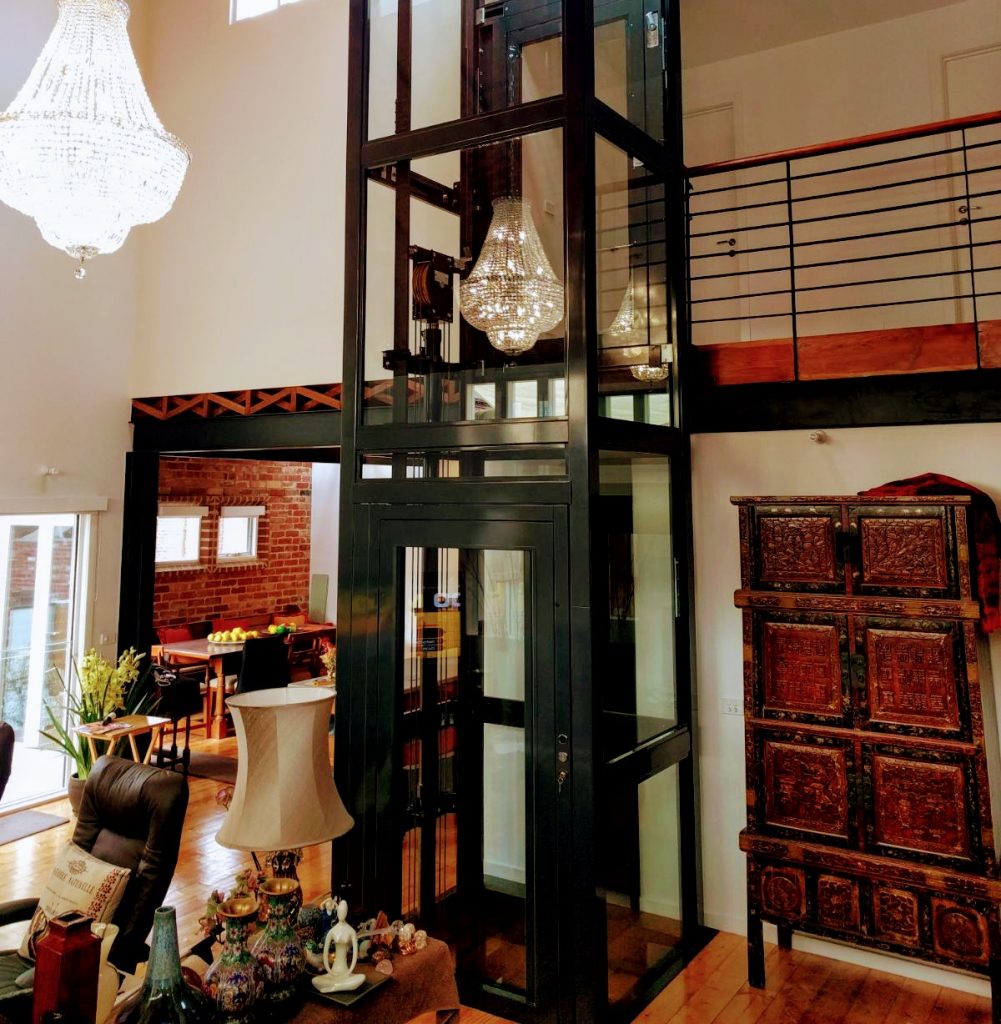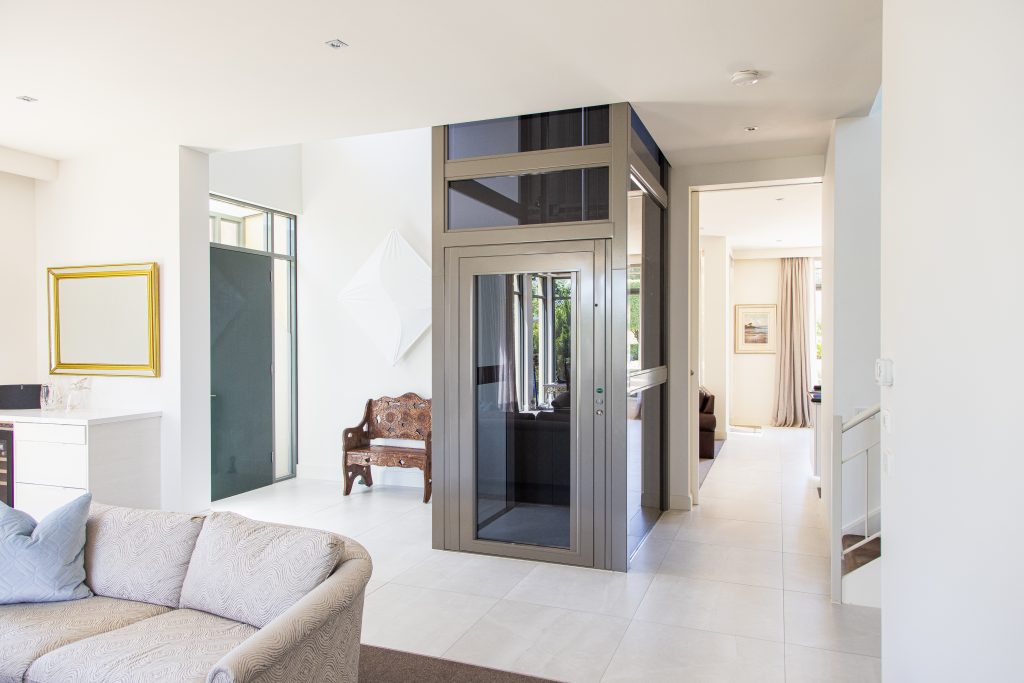 If your home is one of the rare cases where there just isn't the space for an elevator (or you don't want to alter any of your rooms) – there's a solution for you too. It's not uncommon for us to build an elevator shaft on the outside of your home.
Keep reading to find out more about the smallest home elevators, where to install your home elevator to save space and how much a small home lift costs.
The smallest home lifts in Melbourne
Here's a fun fact… Did you know that the world's smallest home lift has a diameter of only 521mm? You can get pizzas bigger than that!
If you like the sound of a small transporter, our smallest lift comes in pretty close starting from a cabin size of just 600mm x 600mm.  In fact, Platinum Elevators is the only company in Melbourne which can do a lift this size. And, it is even small enough that it can fit in old dumbwaiter shafts!
Residential Classic Lift and the Residential Sovereign Lift are two designs available in this size and they are suitable for most homes, with a travel distance of up to 12m and are both fully customisable.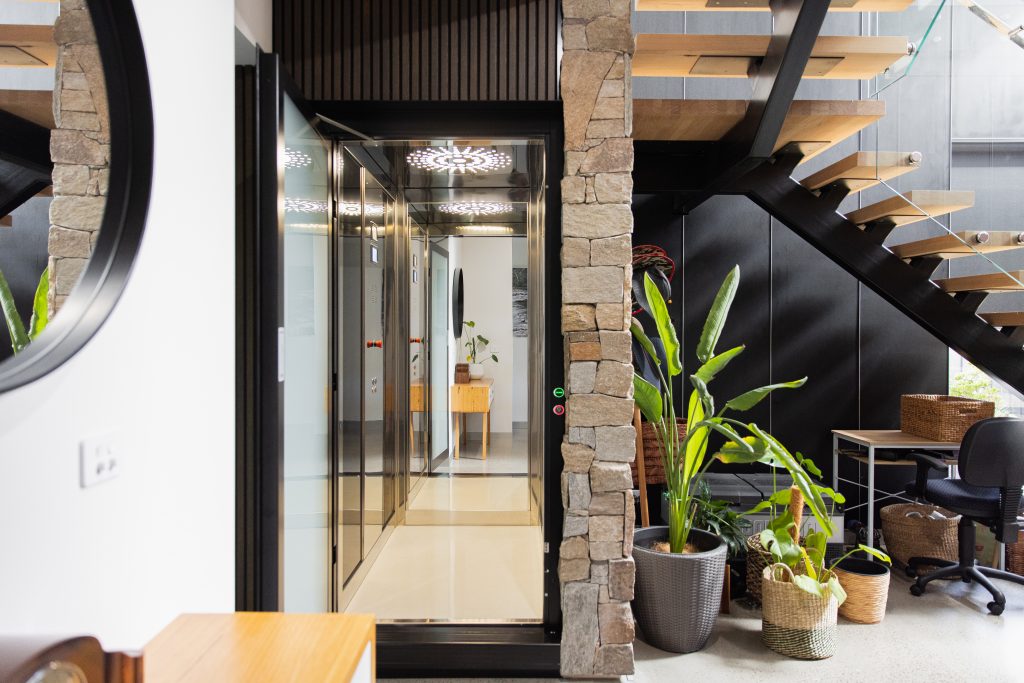 Where to install a home lift to save space
Where you choose to install an elevator in your home can make all the difference when it comes to saving space. Every home is different, so we can help you to determine where is the best location for your residential elevator, however these are some of the most popular (and space saving) locations.
Next to, or in the empty space of, your stairwell
In the garage
On the outside of your home.
The cost of a small home lift in Melbourne
You might be pleasantly surprised to learn that a home lift is much more affordable than many think. In fact, it can even work out cheaper than a swimming pool. Not too long ago, residential elevators would start in price at $60,000. Nowadays however, this is generally the maximum. On average, at Platinum Elevators in Melbourne, home lifts cost between $35,000-$65,000.
We can help and work within your budget, so give us a call!
Our team of experts can help you determine exactly where the best spot in your home is to install an elevator. With a wide range of fully customisable options, we're sure there is a lift that we can tailor to your needs. To learn more, you can get in touch with us here or have our free brochure sent to you here.
To see your options in real life, visit us at our Keysborough Showroom to test out our demo lifts.