When it comes to the installation of a stretcher lift into a commercial building, you may have concerns about how the installation will impact your business operations or if the lift will work to your requirements and industry standards. That's why it's important to know what to expect, so here is your guide to a commercial stretcher lift installation… We will cover the step-by-step install process, the features and inclusions of a stretcher lift package, and how a stretcher lift compares to other commercial lift alternatives.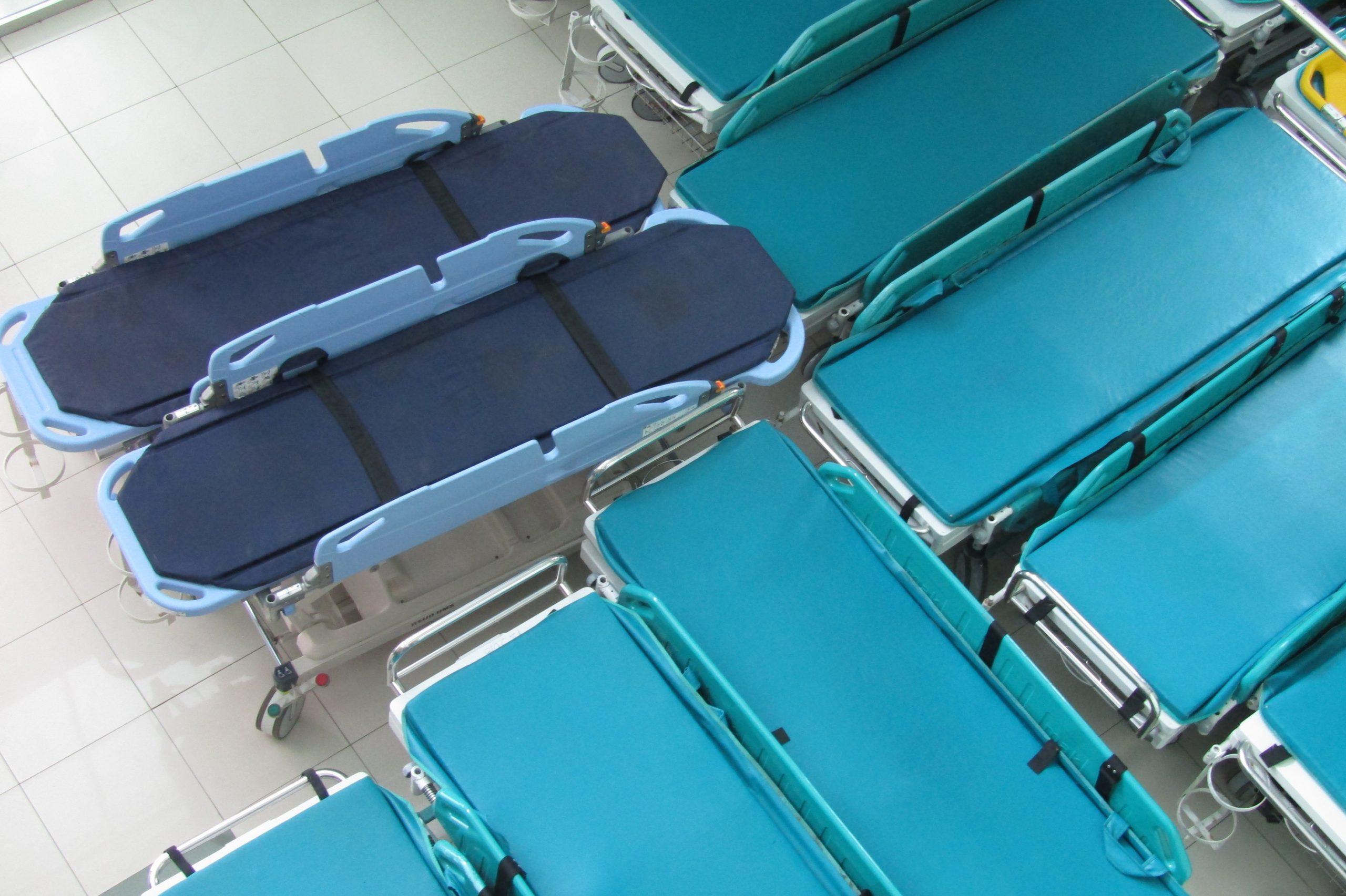 What is a stretcher lift
The stretcher lift (sometimes referred to as a 'goods lift') is common in hospitals, aged care facilities, and warehouses for its large size and load capacity (weight it can carry). Which allows ample room for stretcher beds, wheelchairs and other bulky equipment. This elevator package comes with a range of cabin configurations and customisations available. 
Most lifts only have one set of doors to enter through the lift opening on each level, but with the stretcher lift, you can add 'through entry' capabilities. This creates easier access for floors with alternating sides, as there are two sets of 900mm cabin doors on each side of the stretcher lift, rather than one. You will also have a choice of speed for the stretcher lift between 0.60m/s or 1.0m/s, as well as a selection of enhanced safety features. To make sure that your lift continues to be safe, it will need to be serviced only 2 – 4 times a year, depending on age and usage. 
If you're looking to install a stretcher lift into an SDA home, ensure you ask your lift provider if they meet their product meets these requirements from NDIS. Platinum Elevator products do in fact meet these requirements.
The stretcher lift installation process
The time it takes to bring your stretcher lift to life should be the same as most other lifts. These are the steps and time required from start to finish of the process:
1. Visit a showroom
Before any construction takes place, you will need to select a lift company and lift design. It's recommended to visit a showroom to see your options and customisations in person. You will also receive assistance from an elevator expert who will talk you through the dimensions, safety features, packages and finishes.
2. Design and build the lift 
Now that you have selected your desired lift and features, the lift engineer will draw up your designs. This may take around 4-6 days to finish. At this point, you should be given a timeline indication for your build.
3. Parts are ordered and lift is manufactured
Once your lift design is approved, the highest quality materials and parts will be ordered from Italy. It takes on average 8 weeks for your stretcher lift to be manufactured and ready for shipping.
4. Your lift is installed
The time has come to install your stretcher lift! This installation process can take between 2-4 weeks. Rest assured, extensive electrical and quality assurance checks are completed before handover. 
Disruptions during your installation
Now that you have selected and approved the lift design, you can rest easy, 'cos the installation of a stretcher lift shouldn't cause any major disruptions to business operations. Most of the building can stay open, with only a portion around the install location closed to the public for safety. A quality lift installation company should be able to work with your requirements to ensure minimal disruptions are made. 
When a stretcher lift is installed into a new build during construction, the process is even more seamless. Your chosen installation company should communicate and work with your builders to have an interruption-free installation. 
Commercial stretcher lift inclusions
Whether you're looking to add a lift to your existing building (retrofit) or to a new commercial building, a stretcher lift should be able to be customised to suit your specific needs. Oh and of course… a beautiful design to match.
Now that you understand the stretcher lift dimensions and its benefits, take a look at what our stretcher elevator package includes:
6 LED ceiling lights

Grey separate push buttons with braille

Luxury skin plate and stainless steel wall finishes

Cabin and landing door enabling keys

Auto-dial phone with integrated soft-touch button

Brushed stainless steel handrail

Voice annunciator

Digital cabin and landing displays

Dual full height control operating panels with sleek button integration design
Know the safety features of the stretcher lift
Your new lift could last up to 30 years before it needs to be replaced. So it's important to have the appropriate safety features installed into your lift, to ensure that it remains safe and usable over the decades. The enhanced safety features of the stretcher lift are:
DDA compliance (all required facilities)

Automatic battery backup and cabin lighting in case of mains power failure

Automatic 'return to floor' setting

Full height light curtain protection beams across the entrance to the cabin

Overload indicator and alarm

Creeping speed feature

Option to add on 2-hour fire rated safety doors

Worksafe Australia design registered
Make sure to check with your selected lift company if they meet the required safety features and specs.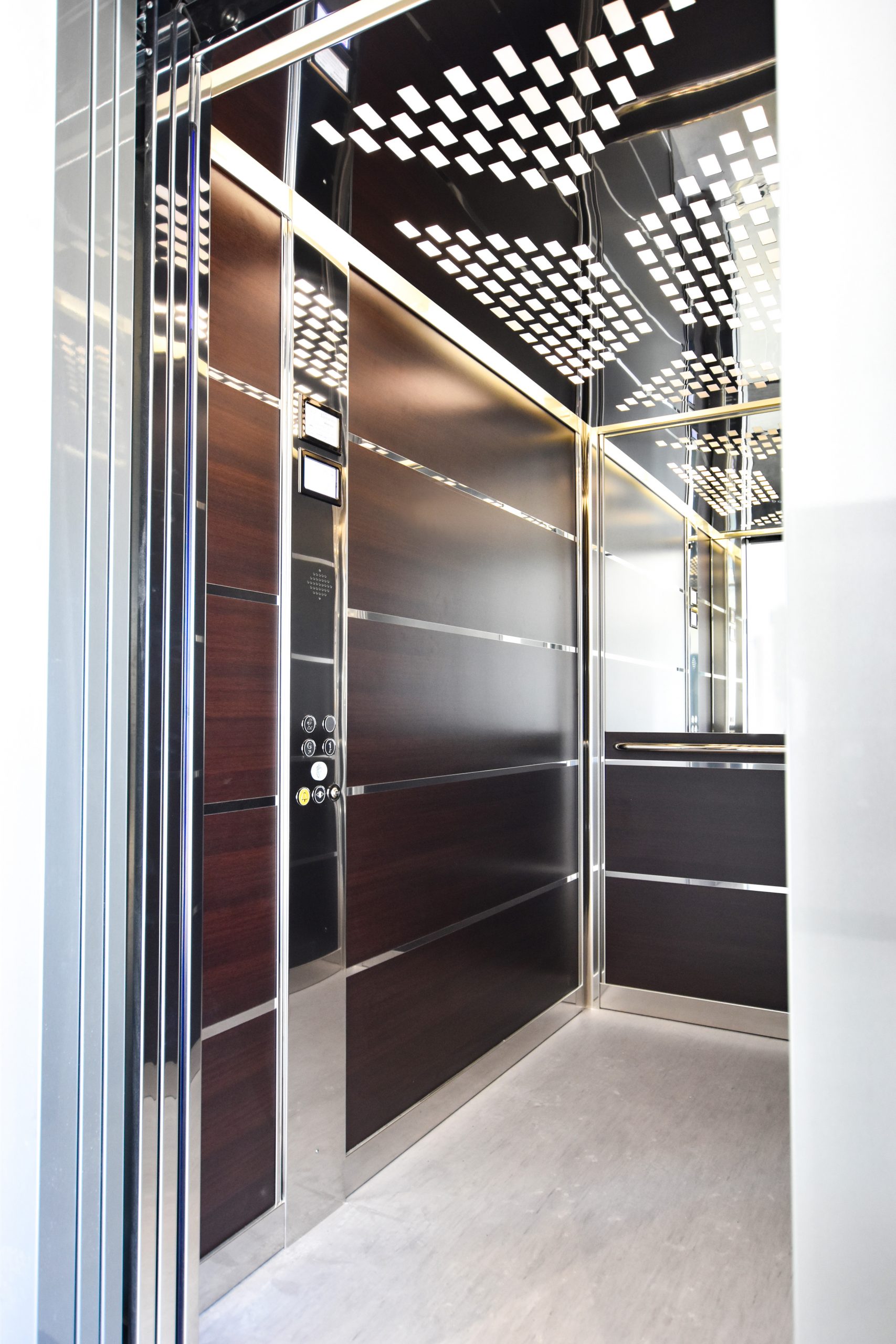 How stretcher lifts are different to other commercial applications*
Lift Type

Commercial stretcher lift

Standard commercial lift

Cabin size

1100w x 2100d (mm)

1100w x 1400d (mm)

Head room

3400 mm

3400mm

Load capacity

1000kg

630kg

Safety Features

Industry-standard with add-on options

Industry-standard

Installation time

2 – 4 weeks

2 – 4 weeks

Fully customisable

Yes

Sometimes

Speed

0.60m/s or 1.0m/s

0.60m/s

Suitable for

Hospitals, doctors surgery, aged care facilities,

childcare centres and warehouses

Standard commercial and public applications
*Based on Platinum Elevators products.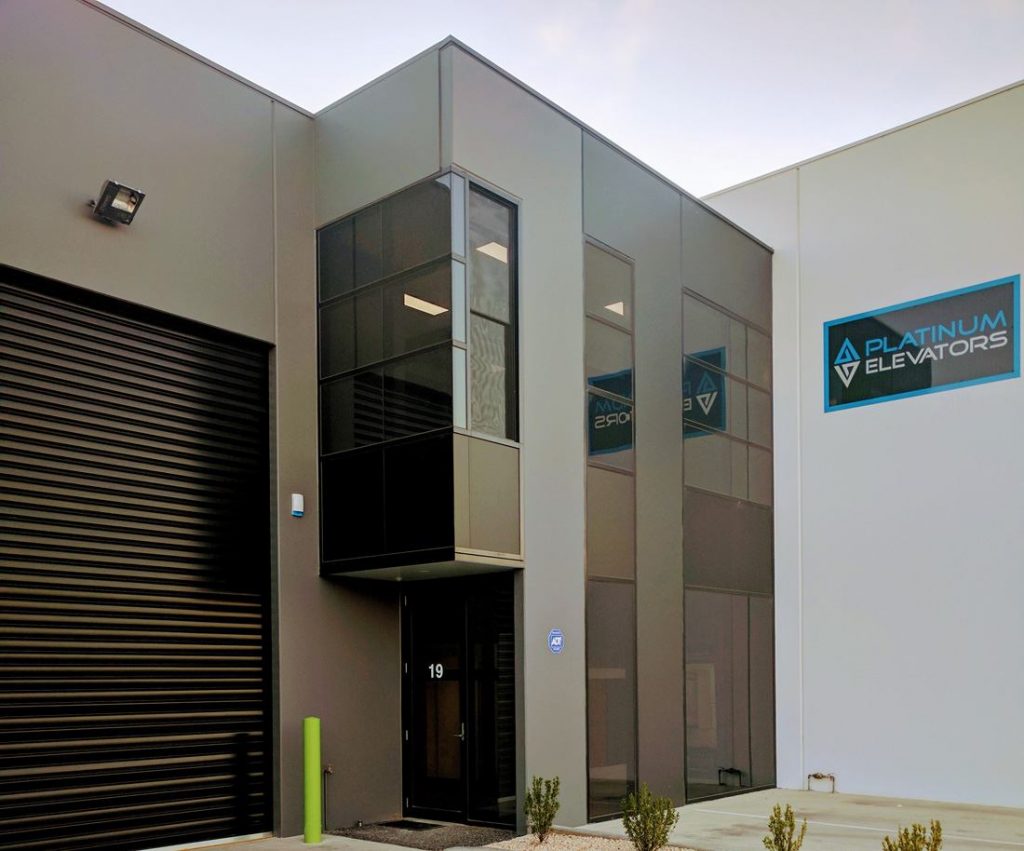 Research other elevator styles
Explore a range of elevator styles to ensure that the stretcher lift is the best choice for your business. Come down to our elevator showroom in Keysborough to try our range of commercial lifts. The showroom gives you the chance to see our lifts in full functionality before you make a decision on the right fit for you. With every possible outcome on display, you'll see exactly how your elevator will come to life and can make your choice with confidence.