You've worked your whole life to get where you are now, and you've got a beautiful home to show for it. So the last thing you want to do is relocate or downsize because the stairs have become more of an obstacle than a convenience. A residential lift will future-proof your home by increasing accessibility, so you can continue to comfortably live in it for years to come. Read on to learn everything you need to know about retrofitting a lift into your Melbourne home.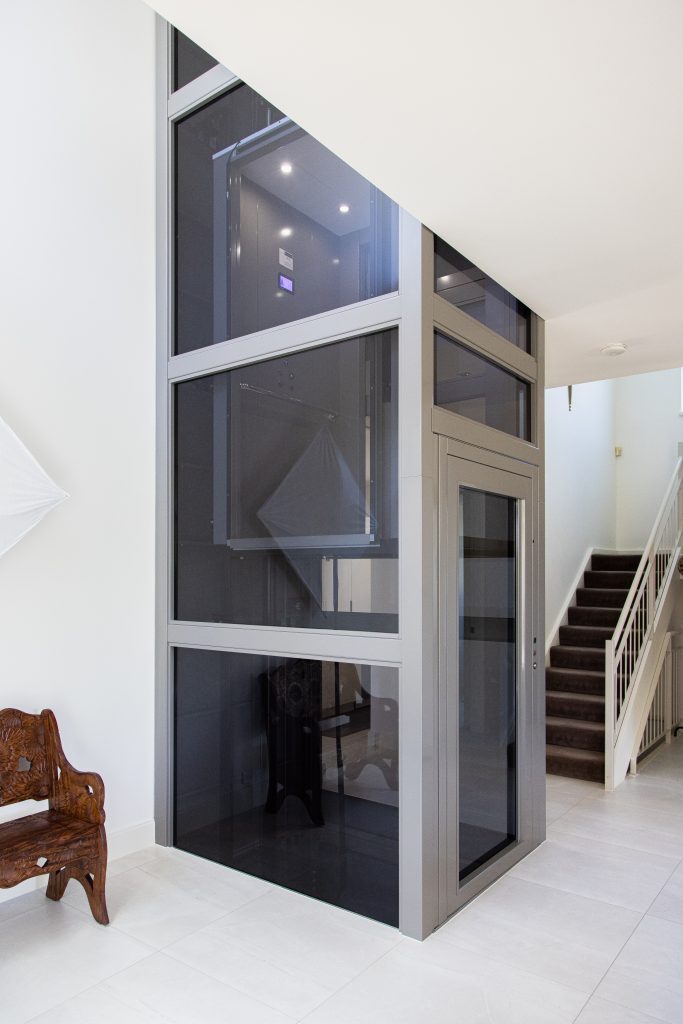 What you need to retrofit a lift into your home
To make sure that a lift is the right fit for your existing home, check that you meet the requirements for retrofits. You should consider:
1. Space requirements of a retrofit home lift
You will need the appropriate space to retrofit a lift and its shaft. If this is a concern, you may be pleasantly surprised at how compact lifts can be. There is also the option to build a shaft as an extension to your building. For more information, read our helpful guide on how much space you need for a home elevator.
2. Placement restrictions for Melbourne home lifts
While most parts of your home can fit a shaft, there are a few locations where you cannot install a lift. You should avoid building too close to the property boundary line, particularly as this is a council regulated requirement. Another location which is not recommended is over a body of water, such as an underground bore water supply. Finally, installation above underground car parks is not permitted unless the lift is providing access to the underground car park and can have the put placed underneath it.

3. A quality lift installation company
It's important to find a lift installation company that has a good reputation and meets safety standards. A lift is an important investment, so you want to make sure that you can trust the company you'll work with. They should be able to assist you with any questions and concerns you may have regarding the requirements of a retrofitted home lift.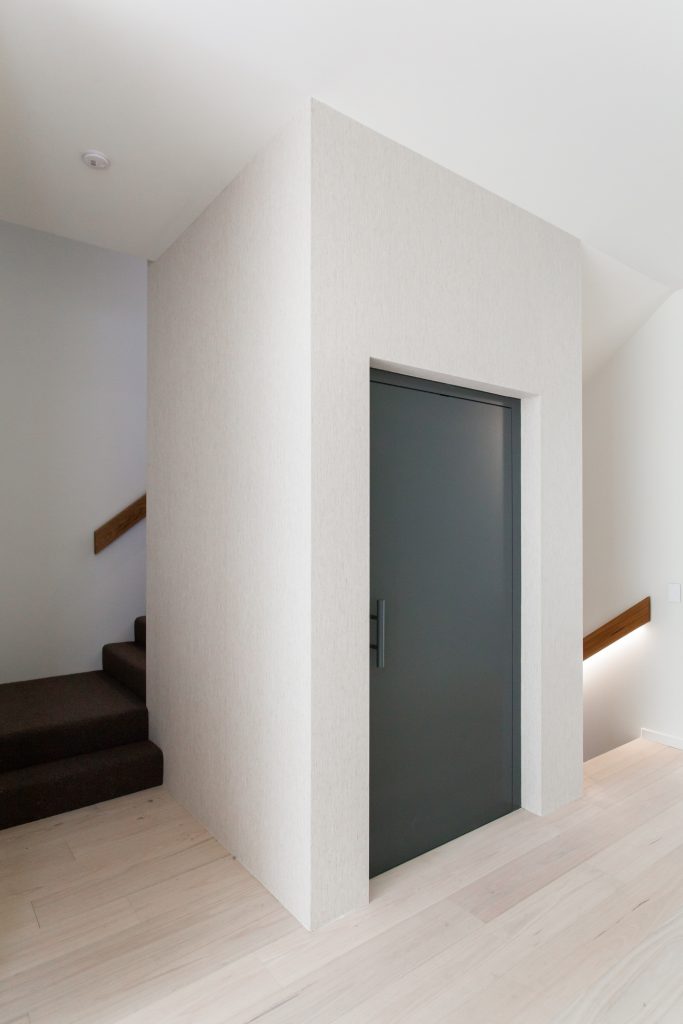 How to retrofit a lift into your home
Now that you have the requirements and found a quality lift installation company, it's time for the most important part, how to retrofit the lift into your home. The process can be broken down into four simple steps:
1. Visit a lift showroom in Melbourne
Before the installation can start, you will need to choose a lift design. Visiting your selected company's showroom is the best way to see your options and customisations. You will receive helpful information from an elevator expert who will talk you through the dimensions, safety features, packages and finishes. The expert should be able to provide you with a quote, which will be followed by a contract. 
You can even see our elevator retrofit before and after images here.
2. The design and build of the lift commences
With your desired lift and features selected, as well as the contract signed and deposit paid, the engineer can start to draw up your design. This can take between 4-6 days to finish. You should be given an indication of the timeline for your retrofit.
3. Your parts are ordered and the lift is manufactured
After your lift design has been approved, the high-quality materials and parts can be ordered from Italy. It can take around 16 weeks for your parts to be collected, manufactured and shipped
4. The retrofit lift installation 
It's time to bring your lift to life! The lift installation company will come into your home to retrofit the lift. The process can take between 2-4 weeks. This will include extensive electrical and quality assurance checks before handover. 
Can you stay in your house while a lift is retrofitted?
No one wants the inconvenience of living away from their home for a few weeks. Luckily, the retrofit installation of a lift should not cause any major disruptions to your home. Most of the residence will remain safe and functional to use, with only a portion closed off for safety reasons. This can vary based on where in the house your lift is being installed. However, a good lift installation company should be able to work with your requirements to ensure minimal disruptions are made.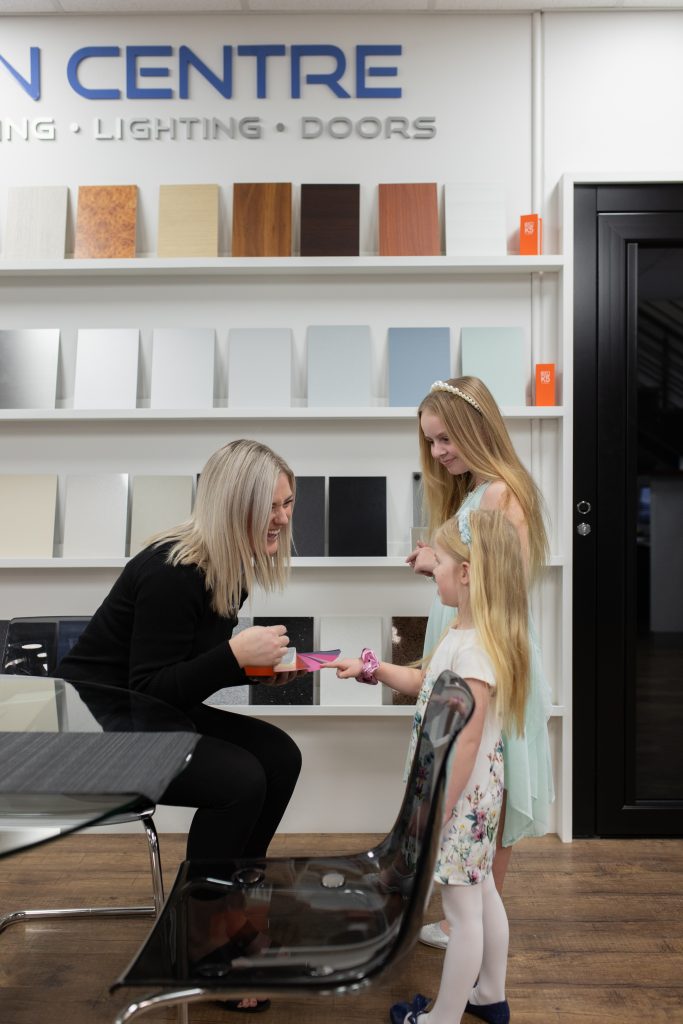 The cost to retrofit a residential lift in Melbourne
Cost is an important factor to consider when you retrofit your home with a lift, as it can be the deciding factor for many. When looking at cost, you should consider that a lift is an investment that will future-proof your home with increased accessibility and comfort.
The average cost of residential lifts in Melbourne is between $35,000 (+gst) and $65,000 (+gst), depending on the lift design, elevator travel distance, size, number of stops, quality of materials, where and how the lift is built and the manufacturer. This may not include builder's works such as changing plumbing, electrical wiring or removing walls. You should speak to your lift provider to ensure they quote for these works, too.
At Platinum Elevators, we are proud to use only the highest quality European materials and engineering. This means that our lifts can last up to 30 years before needing a major update. For more information tailored to your circumstances and how you can future-proof your home, get in touch with us here, or stop by our Keysborough showroom to meet the team, test out our demo lifts and explore your options.