Are apartment buildings required to have elevators? The short answer is Yes. However, there is some important information you need to know:
New Apartment Buildings
The inclusion of a lift to provide access to upper levels of a building is not required to a Class 5, 6, 7b or 8 building of no more than three storeys where the floor area of each storey other than the entrance storey does not exceed 200m². In all other cases, a general passenger lift which complies to the current access standards must be included within the building as per the current National Construction Code and Disability Access Standards.
Do you own an existing apartment building which you are extending or upgrading and not sure what to do about the lift?
Lift concession for existing buildings & upgrades
The access provisions for a lift to have a floor dimension of no less than 1400mm x 1600mm under Clause E3.6(b) of the current National Construction Code, does not apply to an existing passenger lift that is in a new or affected part of a building if: the lift travels more than 12 meters and has a lift floor of no less than 1100mm x 1400mm (which is accessible to the earlier standard). 
If the building is not the subject of the lessee concession and the upgrade is on a floor other than the ground floor, an access ramp or passenger lift will be required from the principal public entrance to the upgrade.
What are some of the key responsibilities of the Body Corporate managing an apartment building with elevators?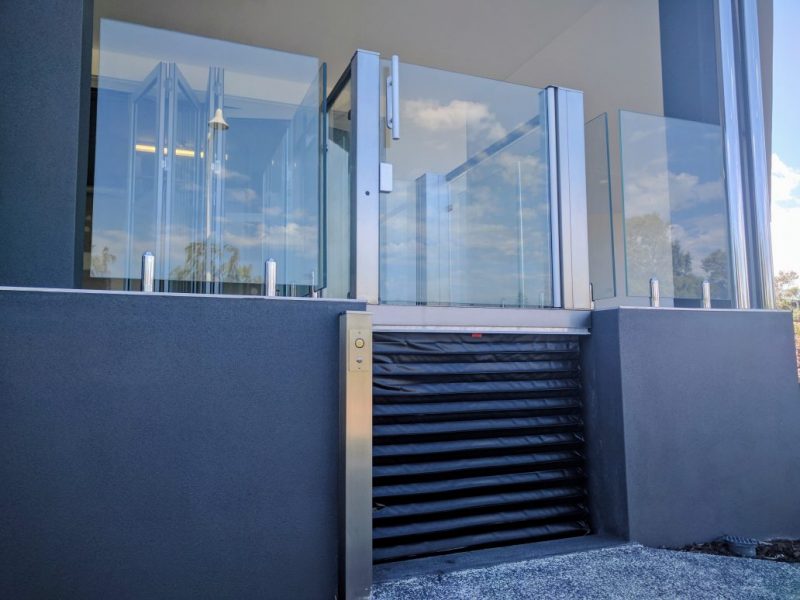 Body Corporate Responsibilities
Ensure that the lift is registered, maintained and is safe for both users and workers. 

Have public liability insurance cover of $10 Million in place.

Keep compulsory Legal Records:

Proof of original design approval (Design Registration Certificate).

Proof the original installation was inspected and deemed safe (Safe to Operate Certificate).

Proof of current registration (Plant Registration Certificate).

Proof of current maintenance (Service provider's "Adequate Maintenance" certificate).
For more information on whether your apartment building is required to have elevators, contact Platinum Elevators or visit our showroom and meet with one of our industry professionals.