As someone who manages, owns or lives in an apartment, it's only natural that the accessibility and safety of the building are at the front of your mind. And you're here because you have some questions about elevator requirements for your apartment.
While we've already established which apartment buildings require elevators for both existing buildings and upgrades. There still poses the important question, how many elevators are required in an apartment building (if at all)? While you may not find a cookie-cutter answer to this question, as it varies based on the specs and features of your building, there are regulations and codes which are intended as a guide for your individual circumstance. Read on for the information you need on how many elevators your apartment building requires.
How many elevators are required in your apartment building?
Standard passenger lifts are required in apartment buildings which are:
More than three storeys
Where the floor area of each storey (other than the entrance storey) exceeds 200m2. In which case, there must be an elevator servicing each accessible level of the apartment.
According to the National Construction Code, if the building has an effective height of more than 25m, then it must include at least one emergency lift on each floor. In regard to the number of elevators, the requirements are:
To have at least one emergency lift serve all the floors in a building served by passenger lifts (not including floors which only contain equipment)
Where more than one passenger lift serves a floor, at least two emergency lifts must serve that floor
When the passenger lifts are in separate shafts, the emergency lifts must also be in separate shafts.
You'll be glad to hear that a passenger lift may be used as an emergency lift, provided it satisfies the same requirements as an emergency lift. So rather than having two passenger lifts and two emergency lifts, you could just have two emergency lifts to satisfy the code.
Here at Platinum Elevators, we provide residential elevators and commercial lifts which are compliant with all government regulations.
Important: When looking at an elevator for your apartment block or building, it's important to also understand that one elevator doesn't always need to travel the entire distance of the building (across all levels). It's common for buildings to have multiple elevators each with their own lift shafts. The reason for this is because of a variety of factors such as:
Position the lifts are required to be in according to building access points
Travel distance your lift company's lifts have
Position of plumbing and electrical infrastructure
Quantity of people travelling in and out of the elevators at one time (i.e multiple elevators reduce passenger wait times from floor to floor.)
If you have questions about your apartment building or needs, we would be happy to help give you the knowledge you need to help you understand your compliance requirements. Contact us any time.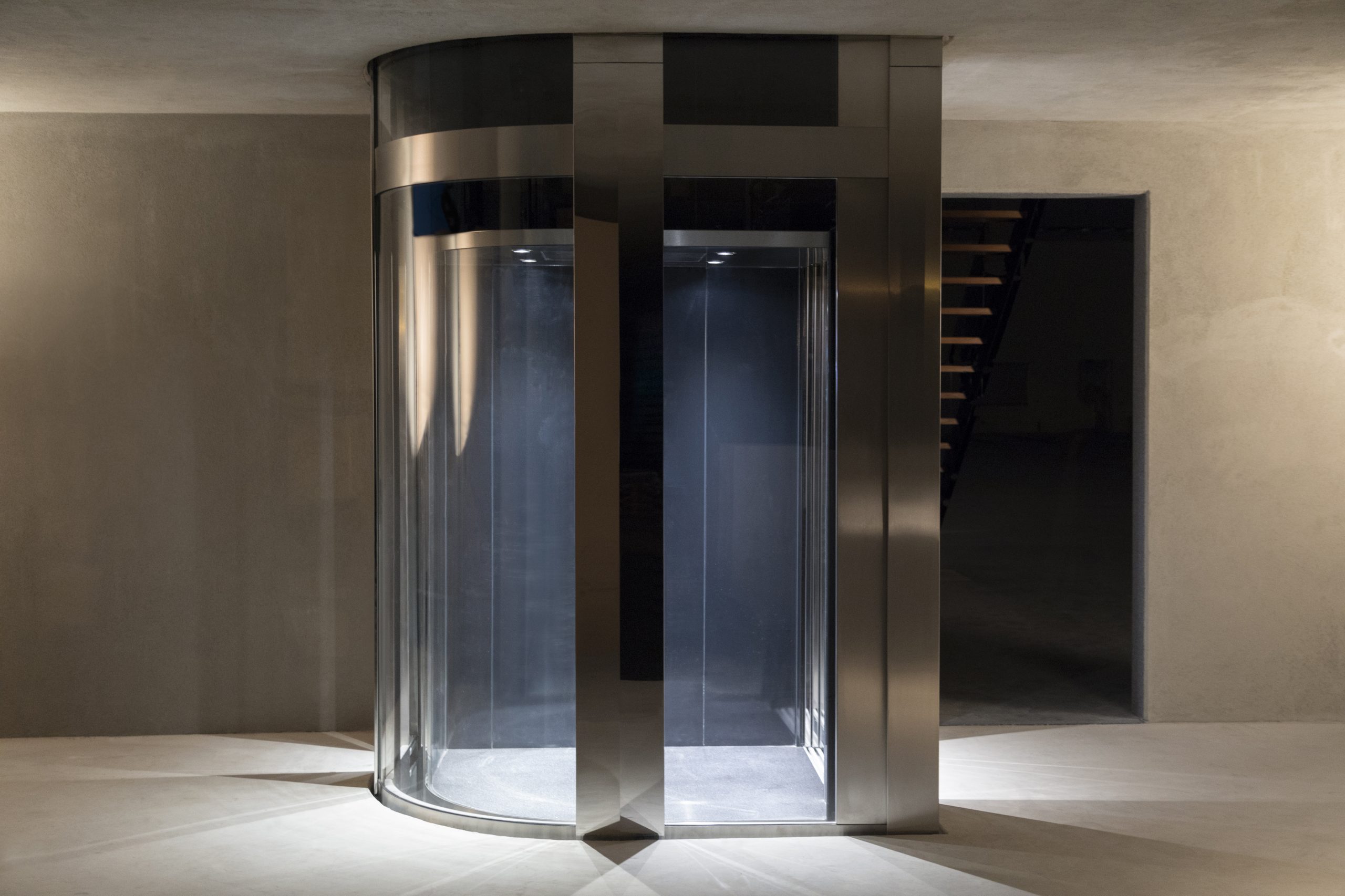 What are the main differences between a passenger lift and an emergency lift?
Emergency lifts differ from normal passenger lifts as they require extra safety features. These extra requirements maximise the probability of the lifts operating correctly in an emergency. The most distinguishable features include:
Being contained within a fire resistant shaft, to protect people in an emergency lift during a fire
Certain provisions which allow emergency service personnel to safely operate the lift
A 'do not use the lift if there is a fire' sign displayed correctly
If the effective height of the building is more than 75 metres, the emergency lifts must be capable of carrying a weight of at least 600kg.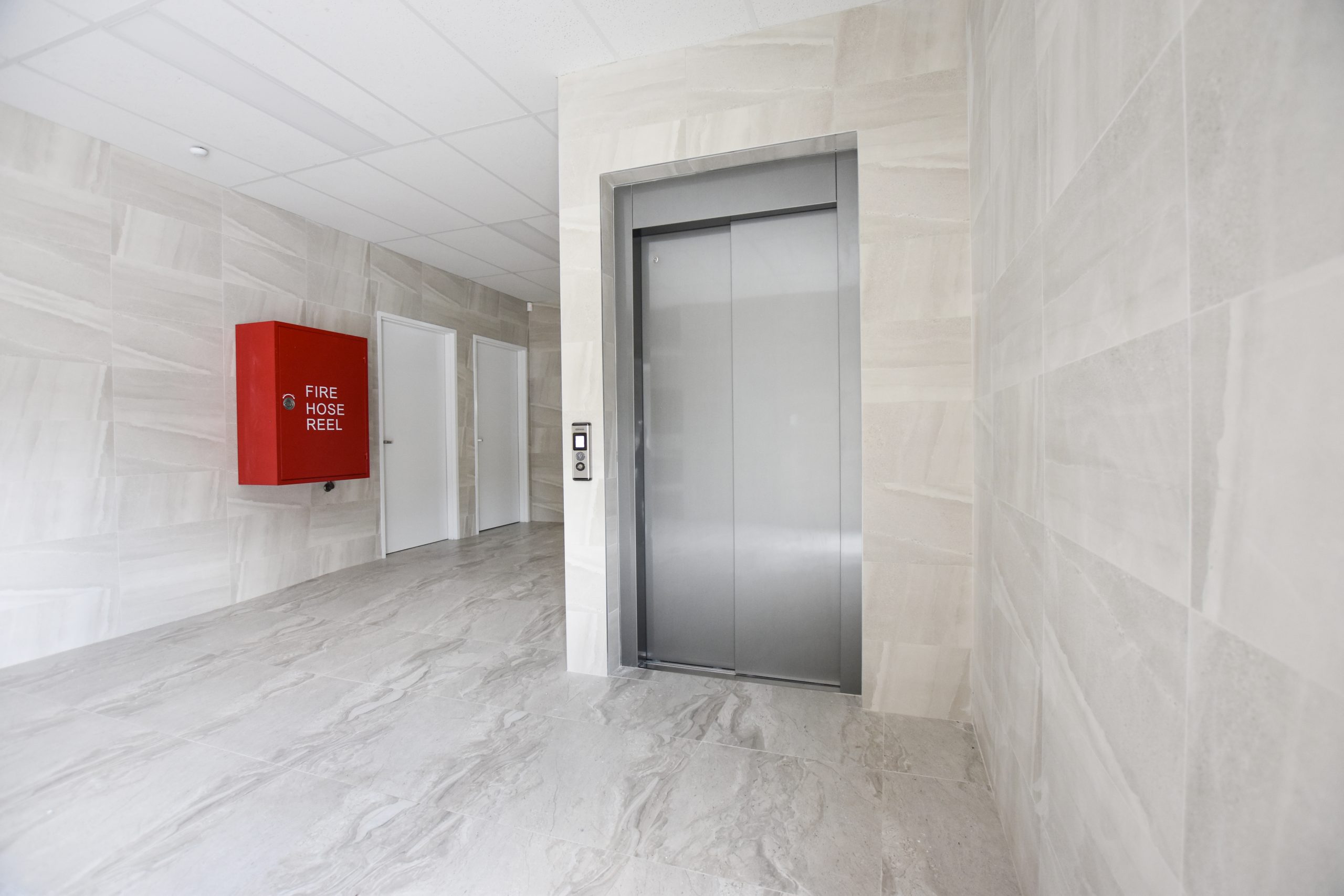 Who is responsible for elevators in an Australian apartment building?
It is the responsibility of the Body Corporate, which manages the apartment block, to ensure that the building meets the relevant lift codes and safety requirements. This includes:
Ensuring the lifts are registered, maintained and safe for use
Public liability insurance cover of $10 Million
Storage of compulsory legal records.
a. Proof of original design approval (Design Registration Certificate)
b. Proof the original installation was inspected and deemed safe (Safe to Operate Certificate)
c. Proof of current registration (Plant Registration Certificate)
d. Proof of current maintenance (Service provider's "Adequate Maintenance" Certificate).
While the relevant information has been included to help you, it's also recommended that you consult an experienced elevator installation company for advice catered to your specific circumstances. For more information on how many elevators your apartment building is required to have, contact Platinum Elevators or visit our showroom in Keysborough and meet with one of our industry professionals.