Design trend 2: Adaptable layouts and multipurpose spaces
Flexibility is the name of the game in 2021. People now want more freedom with their home design. So what does this look like? It means spaces that can be quickly converted or adapted based on your needs. Things like fold out furniture, clever storage solutions and practical decor all help create multipurpose living areas.
Design trend 3: Sustainable architecture
This will come as no surprise but sustainable architecture is only set to continue gaining momentum throughout 2021. These are ways you can make your home more sustainable:
Invest in solar panels - while it might cost a little more upfront you'll actually save big in the long run! 

Choose smart technology like smart lights and climate control 

Build with recycled or sustainable materials 

Choose double glazed glass for windows and doors to help beat the heat during those hot Australian summers (and keep it warm in those freezing Melbourne winters) 

Insulate your home well to massively cut down on energy bills later down the line. 
Design trend 4: Going green (aka. biophilic design)
Biophilic design is a trend that you definitely want to watch out for. It sees the incorporation of the natural world in with the built. The benefits? Well asides from looking amazing, plants in the home can increase the air purity, boost mood levels and promote good mental health. Jump on board now because this trend is only going to become more and more popular and will still look great long after 2021 passes. 
Design trend 5: Future ready
We've already covered environmentally sustainable homes as a big trend for 2021, but what about your home's future-proofed sustainability? As in, how you prepare your home now to meet your needs well into the future and for your eventual retirement. By implementing these tips you can get the most out of your space and can save on bigger renovations down the line, so you can live where you love forever: 
Get your home ready for the long run with these tips so you can live where you love, forever:
Smart home technology to make day to day life a breeze  

Home lifts to promote easy accessibility.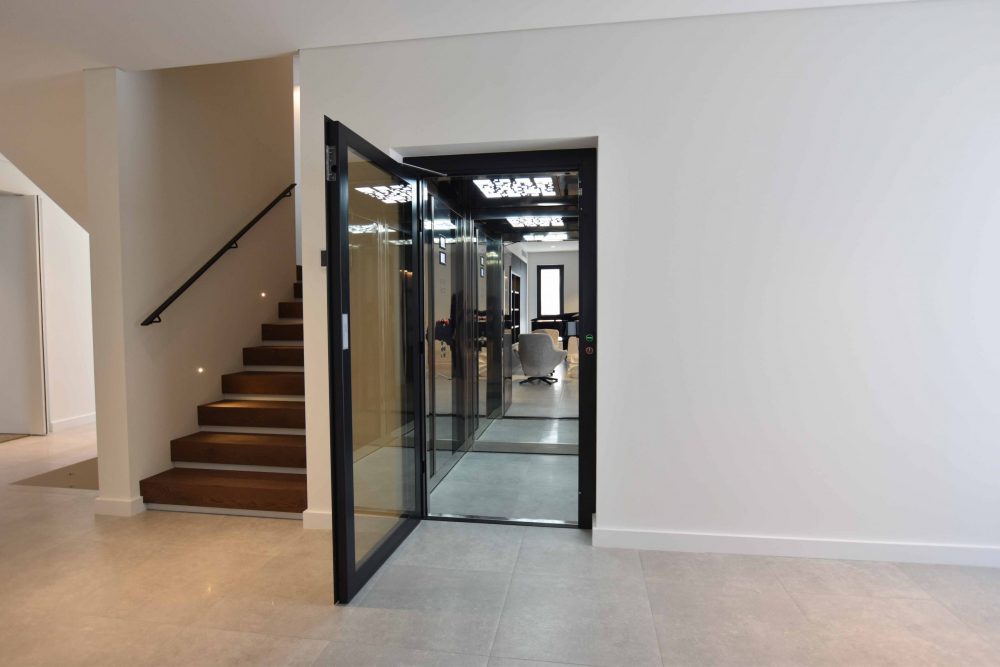 Design trend 6: Minimalist to the max
Minimalism has been a growing design trend for a few years, but 2021 will see it rise to a whole new level of popularity. This is one of the best trends to work into your home's architectural design because it's so easy to switch up and create an entire new vibe with your decor choices if your taste changes a few years down the line. Here's how to do it: 
Lean into materials like concrete, glass, ceramics, metal, neutral woods and stone

Keep windows unobstructed and large 

Choose neutral colour palettes in light and earthy tones.
2021 design trends for home lifts
If these trends have got your blood pumping with excitement and anticipation for your space, it's time to think about how you can apply them to your home lift. While you may not be able to turn your elevator into a biophilic jungle, lifted by tarzan style vines, you can fully customise your lift to create a design that looks just as good as the rest of your home. 
Be inspired by this guide to make your home lift your own or visit our Melbourne lift showroom to explore the endless options.