Carving out the space for a meaningful home life has always been an important consideration. As lifestyles evolve and many family members work from home, the ability to move around your home quickly and easily is more important than ever before. Enter the home elevator.
A valuable asset for any multi-level living space, the home elevator is an investment in comfort and convenience, but as with any change made to your property, there are a few important factors to consider before committing to the project.
What Are The Benefits of Installing a Home Elevator?
A home elevator represents countless benefits for all its residents, the most obvious of which is accessibility. Whether you're restricted due to age, a disability, or a passing injury, an elevator allows you to move from one level to the next without any strain, stress or effort.
Beyond purely physical needs, an elevator can also streamline day-to-day tasks such as moving groceries and other belongings between floors. Imagine never having to worry about carrying a load up and down the stairs again. Additionally, there is now a range of attractive and stylish elevator designs to choose from, which can also add value to your home.
You will have the opportunity to be creative and showcase your style by customising many aspects of the elevator, from the cabin design to the floor finishes.
Things to Consider Before Installing a Home Elevator
Design 
The most pressing consideration for any home elevator project is the feasibility of fitting an elevator to your property's existing layout. Measure and triple-check the dimensions of the available space, including the width and depth of any surrounding areas. 
Think also of possible obstructions, such as doors and additional partitions, which could interfere with the installation. The design of your elevator must also comply with the relevant codes and regulations, so make sure to account for these.
For the best results, consult with a professional, such as Platinum Elevators, for assistance in creating the optimal design. We will be able to suggest suitable modifications or alterations as needed, ensuring that all of your project requirements are met.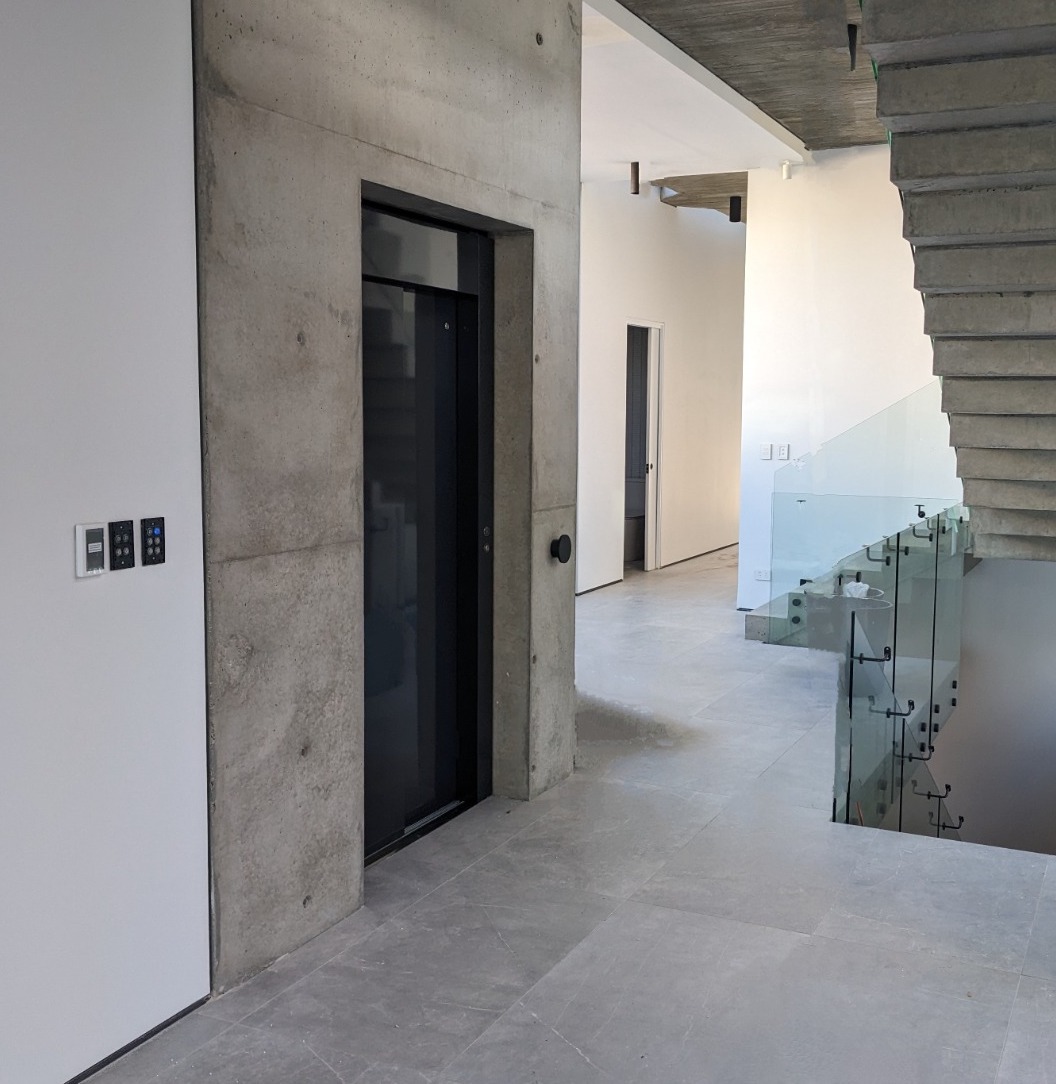 Safety Requirements 
Australian building codes mandate that elevators must come with standard safety features such as telephone alarm systems, emergency stop buttons, and a protective cradle to reduce the chances of sudden jerking motions which could cause injury. It's important to ensure that all safety requirements are met during the planning and installation phases and that the elevator is serviced on a regular basis to minimise any risks of failure.
Platinum Elevators offers a remote monitoring service, which allows us to check for any possible faults in your elevator from afar, returning your elevator back to operation again and, in most instances, without the need for a technician to come out to your home.
Choosing a Company with Expertise in Installation
When looking to invest in an elevator for your home, the expertise of a qualified installer is crucial to getting the job done right. At Platinum Elevators, our experienced team provide sound advice on all aspects of the installation process, ensuring that you get the most out of your home elevator.
By entrusting your project to a reliable expert in the industry, you can guarantee an easy installation and a convenient, stress-free way to experience your home for many years to come. Contact Platinum Elevators today to discuss your project needs and get the help you need to find the perfect home elevator system.
Related posts: